December 18, 2021 4:43 pm

For the families it is a pleasure, for the showmen a good part of the annual turnover: the Christmas markets with carousels, mulled wine stalls and bratwurst stands. This is the second time that they are not taking place. The showmen fear for their future.
Showmen, i.e. the companies that operate stalls and driving devices at fairs, are mostly family businesses and have been in this business for generations. For many of them, the Christmas markets are an important part of the financial year. They were already canceled last year; this year, in many places, the stores were first set up in order to then be operated under 2G rules; but almost everywhere they were canceled anyway.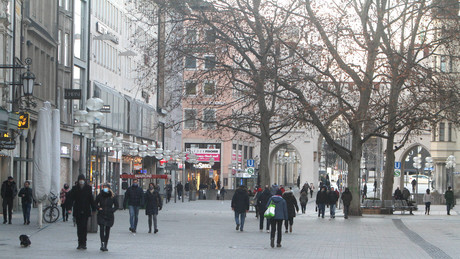 The showmen are now complaining about the loss of sales and the costs they incurred as a result of the useless construction. In August it was still for them promised been that the events could take place; in October there were still hygiene guidelines negotiated. Infections in the open air are still not proven. And yet they now have to dismantle their carousels again, dismantle their stalls and try to get rid of at least some of the goods they bought somewhere.
3,000 Christmas markets usually take place in Germany. "The Christmas markets account for 25 to 30 percent of our annual turnover," said the showman Fred Katzschmann from Chemnitz opposite the press. His family runs two carousels, a lard bakery and a chocolate shop and was in this business as early as the 19th century. He got off well. "It saved me that I didn't have to pay off any loans." But the savings for retirement were already under attack; State aid is only available for fixed costs.
The chairwoman of the Berlin-Brandenburg Showmen Interest Group, Jacqueline Hainlein-Noack, attacked the political decision-makers: "Broken promises, unrealistic jumble of decisions up to the violation of services of general interest by politics and administrations." And Eberhard Heieck, who organizes the Potsdam Christmas market as the event organizer, said:
"Let the dealers set everything up and then close everything at short notice without speaking to those responsible, that doesn't work."
The owner of a sausage stand from Luckenwalde donated his 3,500 sausages to the table.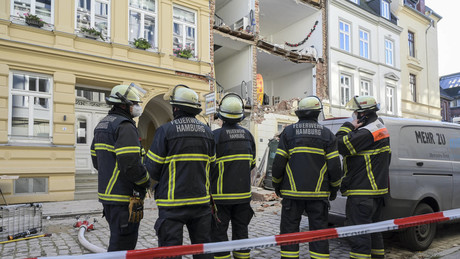 Albert Ritter, the President of the German Schaustellerbund, cannot understand the unequal treatment with the catering trade, which is allowed to continue to sell mulled wine and pastries. "We also have empirical values." But even Plexiglas walls, one-way street systems and additional toilet trolleys could not ultimately prevent politicians from issuing a ban.
Ritter demands 100 percent compensation. Last year, 75 percent of 2019 revenue was carried over; there is no talk of this so far. In Lower Saxony, a total of 25 million euros are planned for the showmen, with a maximum of 50,000 per company. Negotiations are ongoing in Saxony. But Bavaria, Thuringia, Brandenburg and Mecklenburg-Western Pomerania have also canceled all events.
In order to still secure their livelihood, many showmen are dependent on Hartz IV. The job centers would then often point out that they could sell their technology, according to Ritter.
"But they cannot sell a carousel or roller coaster during this time if funfairs are forbidden everywhere."
The dry spell for the industry will at least last until April.
more on the subject – Court in Lower Saxony overturns the 2G rule in retail