17 Dec 2021 8:17 pm

A new study by the Belfer Center for International Security, which compared the technological advances and capabilities of the US with those of China, is alarming read and shows why the predictions of many experts have been misjudged.
A comment by Norman Lewis
The report from the Belfer Center at Harvard University, entitled "The Great Technological Rivalry," concludes that China has not only made extraordinary technological advances that have made it a "full-spectrum competitor," but also that China is well positioned to dominate in the future. In less than a quarter of a century, America's preeminent technological leadership in the world was erased. China has overtaken the USA as the world's leading high-tech manufacturer, producing around 250 million computers, 25 million cars and 1.5 billion smartphones in 2020. But apart from the fact that China has become a power center of manufacturing, it leads in practically every field of technology, like Graham Allison (one of the authors of the Belfer report) and Eric Schmidt (former CEO of Google) in a comment for the Wall Street Journal noted: "China could soon lead the world in any of the fundamental technologies of the 21st century – artificial intelligence (AI), semiconductors, 5G wireless, scientific quantum information, biotechnology and green energy. In some areas it is already number one . "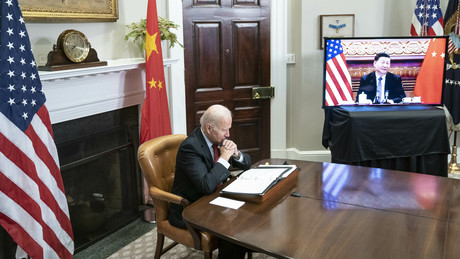 This is a remarkable development that most Western experts in their arrogance did not believe possible. For example, the Harvard University report notes that the National Academy of Science, Engineering, and Medicine stated in 1999 that the United States, with its "uniquely powerful system of creating new knowledge and using it for the benefit of all," was the single single greatest driving factor would stay for the 21st century.
The Harvard report also recalls how that Time Magazine In his special edition "Beyond 2000" (Beyond 2000) claimed that "China cannot grow into an industrial giant in the 21st century. Its population is too large and its gross domestic product too small." China expert William Kirby, who reflected the prevailing view of all experts at the time, claimed in the Harvard Business Reviewthat "China is largely a country of rules-based memorization" that can only imitate but not invent. In the age of information technology, only free thinkers – and not imitators under authoritarian rule – could evidently produce innovations. So much for the subject of "experts".
Today, as the Harvard report admits, authoritarian China is clearly ahead of the US in practical AI applications – including facial recognition, speech recognition and financial technology. The report also finds that China produced 50 percent of all computers and cell phones in the world last year; the US, on the other hand, only 6 percent. For every single solar module built in the US, China now produces 70, the country sells four times as many electric vehicles and has nine times as many types of 5G base stations, with network speeds five times faster than their US equivalents.
China's position should certainly not be exaggerated. The United States continues to have a dominant position in the semiconductor industry, which it has owned and defended for nearly half a century. The direction of travel is still unmistakable, China is catching up in two other important areas: in semiconductor production and chip design. China has already overtaken the USA in the manufacture of semiconductors. China's share of world production has increased from less than 1 percent in 1990 to 15 percent today. At the same time, the corresponding share of the USA has fallen from 37 percent to around a third, namely 12 percent.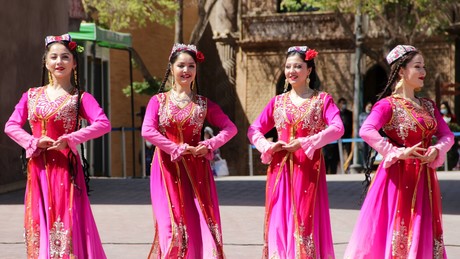 An indicator of China's underlying and emerging power in future scientific potential for expertise and innovation is its intellectual capital. With a population of 1.4 billion, China has an unprecedented pool of talent and data. Universities in China train computer scientists to a much greater extent than their US counterparts. In China, four times as many undergraduate students graduate with STEM degrees [MINT: Mathematik, Informatik, Naturwissenschaft und Technik] from and until 2025 twice as many MINT PhD students will complete. In contrast, the number of US-born AI PhD students has not increased since 1990. In the international ranking of science and technology in senior high school students, China consistently outperforms the United States in math and science – in 2018, China's PISA scores, which rated math, science, and reading, ranked number one, while the US ranked number one 25 layers.
Three decades ago, only one in twenty Chinese students who studied abroad returned home. Today 80 percent return to China, namely four out of five. And although the US has benefited from its ability to attract talent from around the world in the past, the US now risks losing the competition for talent at the frontline of science. The problem for the US is that underlying trends suggest it will be outperformed in almost all areas, including those where it still enjoys an advantage today.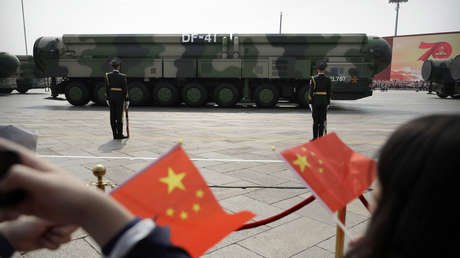 For example, the USA currently remains the undisputed leader in biotechnology, with a significant innovation lead and with seven of the ten most valuable life science companies worldwide. However, China is now also evaluating biotechnology as one of the critical areas for national development, with substantial investments also indicating that it faces stiff competition across the biotechnological spectrum of research and development. Chinese researchers hold the US leadership position in the CRISPR-Gen-Manipulationstechnik very distressed and at the CAR-T-Zelltherapie even exceeded.
The US has also been the most important innovator of new, "green" energy technologies for the past two decades. But today China is the world's leading manufacturer, user and exporter of these technologies and is consolidating its monopoly over future supply chains for "green" energies. More importantly, China has a near monopoly on several of the critical components required for solar panels, accumulators, and other green technologies. These include chemical lithium (50 percent of global production), polysilicon (60 percent), rare earth metals (70 percent), natural graphite (70 percent) and the refining of both cobalt (80 percent) and rare earths (90 percent) Percent). And where China lacks resources at home, China has secured those abroad.
The Belfert report is therefore a wake-up call to the USA and the West. He underlined that China is now a huge economic power capable of dominating the scientific and technological future. No wonder Allison and Schmidt published their article in the Wall Street Journal therefore end with a stern warning: "If the US cannot organize a national response, analogous to the mobilization that brought about the technologies that decided World War II, China could soon have the technologies of the future and the opportunities they created dominate."
This time the experts might be right. And it seems that this "future" has already happened.
RT DE strives for a wide range of opinions. Guest contributions and opinion articles do not have to reflect the editorial team's point of view.
Translation from the English.
Norman Lewis is an author, speaker and consultant on innovation and technology and was most recently a director at PriceWaterhouseCoopers, where he built and led the crowdsourcing innovation service. He tweets under @Norm_Lewis
more on the subject – Taiwan's "provocative diplomacy" against China could backfire