16 Dec 2021 10:05 p.m.

Thomas Brauner, who is close to the protest movement "lateral thinking", had expressed his displeasure with the Corona measures on the big stage during the election campaign of Chancellor candidate Armin Laschet (CDU) – now he was on trial for using false health certificates.
The Corona measures occupy the courts nationwide to a large extent. On Wednesday, the Hanover District Court sentenced the Thuringian bus driver and Corona measures critic Thomas Brauner to a two-month suspended sentence for using false health certificates. The confirmed a spokesman for the court t-online.
Brauner had gained notoriety because he jumped on stage in the federal election campaign in Erfurt in autumn to meet CDU chancellor candidate Armin Laschet. Previously, he had already caused a sensation when, as a bus driver, he had asked children to remove their masks and posted a video of it on the Internet.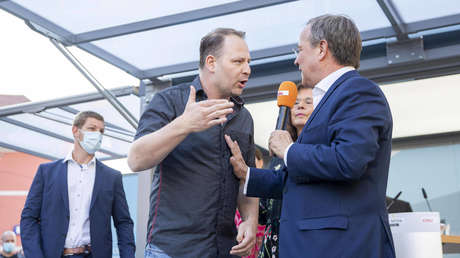 The action with Laschet had raised questions about the work of his bodyguards. However, the CDU top candidate had stopped them with their late intervention and gave Brauner the floor. He then criticized the use of masks in schools and asked Laschet to say no to mandatory vaccination for children. The CDU also used the scene in an election campaign spot as evidence that Laschet was open to the concerns of citizens – in contrast to his competitors.
On Wednesday Brauner finally sat in court because of an incident at a demonstration on February 21 in Hanover, Lower Saxony. The police found him without a mask at the time and temporarily detained him for control and identification purposes – Brauner was therefore unable to speak.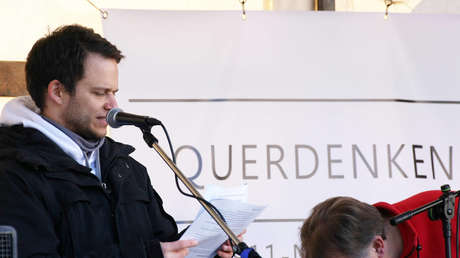 During the negotiated incident in February on the sidelines of a rally, Brauner showed a police officer a certificate issued by the doctor Carola Javid-Kistel. Javid-Kistel, who, according to her own account, is facing the withdrawal of her license to practice medicine and in whose practice there had been a house search, was summoned as a witness in court. According to their account, Brauner and Javid-Kistel already knew each other before the Corona crisis and allegedly both belonged to a regular table that was critical of vaccinations.
Brauner's lawyer denied that the officer had the competence to view and assess the certificate. He demanded an acquittal. With the verdict of two months, the judge stayed below the demands of the public prosecutor, who had pleaded for three months. The court also imposed 150 hours instead of the required 80 social hours, which the Thuringian now has to work. The judge pointed out that Brauner, who had stated that he was unemployed, finally had the time to do so.
more on the subject – "Poor, dangerous, cowardly" – Heribert Prantl on the Corona judgment of the Federal Constitutional Court