17 Dec 2021 6:19 pm

After the end of the EU summit in Brussels, EU Commission President von der Leyen provided information on the latest decisions on the subject of vaccinations. The new EU requirements concern the length of validity of vaccination certificates and booster regulations.
New rules and guidelines were announced in Brussels late on Thursday evening. "Booster refreshments" are recommended no later than six months after the full vaccination. According to the plans of the EU Commission and Council President von der Leyen, the corona vaccination certificate will in future lose its validity after nine months: "Booster vaccinations are recommended no later than six months after the full vaccination and the certificate will also be valid for three months" :
During her press conference she came to the conclusion that "we" are currently still struggling with the "Delta variant". The "Omikron variant" also represents "a real threat". There is therefore "the risk" that Omikron "would at least partially escape vaccines". "Our health systems" would also be overwhelmed at the moment, which is partly related to "the large number of unvaccinated patients".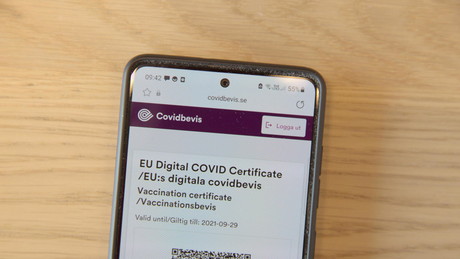 She would have informed the EU heads of state and government about the latest decisions at the EU summit. According to the RND, informed von der Leyen told the journalists who were present that they wanted to introduce "the time limit for vaccination certificates via a legal act in parliament". The EU Parliament then has to vote on it.
In a joint declaration at the EU summit in Brussels, the participating states stated that the "key task is the fight against vaccine skepticism". The answer to this could only be to expand vaccination, to vaccinate children from the age of five, to give booster vaccinations and to follow protective measures, said von der Leyen.
More on the subject – EU officials get an additional 200 million euros