17 Dec 2021 6:45 am

One week after the start of the "traffic light" coalition of the federal government, there is already rumbling. More than 20 members of the FDP parliamentary group still seem to remember liberal promises made before the election and reject the introduction of a general vaccination requirement in a motion.
Just one week after the formation of the "traffic light" coalition for a new federal government, the three governing parties are now facing a dispute on the central domestic issue, the corona crisis, after initial disagreements in foreign policy. More than 20 members of the FDP parliamentary group oppose the introduction of a general compulsory vaccination, such as the Berlin newspaper citing dpa reports.
In their application, the FDP MPs demand that the German Bundestag must affirm "that there will be no general compulsory vaccination against SARS-CoV-2 in the Federal Republic of Germany". However, the liberals combine their demand "with the appeal that as many people as possible continue to protect themselves against COVID-19 in the best possible way by taking advantage of the recommended offers of a corona vaccination".
Celebrity support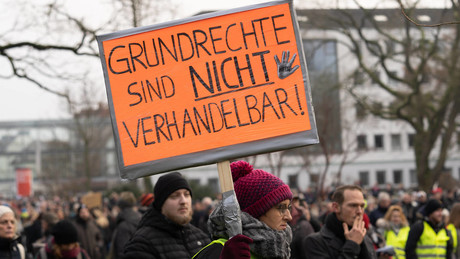 The FDP Bundestag Vice President Wolfgang Kubicki, who is likely to be one of the most prominent supporters of the proposal, is also a co-signer of the draft. However, Kubicki himself had to be vaccinated in the health service and in the nursing professions last week agreed.
However, the federal government is now being called on to "intensify efforts below the encroachment on fundamental rights of mandatory vaccination or so-called 2G measures". The MPs obviously assume that there is still a need for information in society and propose "multilingual educational and advertising spots" as well as "a broad campaign for vaccination, supported by relevant social actors such as churches, Muslim associations, trade unions and sports clubs".
Insufficient offers?
Above all, the liberal MPs have an eye on the supply side when administering the anti-corona vaccine: They demand that the federal government continue to maintain easily accessible options for vaccination and to intensify them, for example with vaccination campaigns at major events. Also in hardware stores and shopping centers should be vaccinated during the core opening hours. The federal government should be commissioned to examine the possibility of a personal letter offering a vaccination appointment for all citizens of the country.
Inadequate vaccines
As it is said, the text of the application also refers to the compulsory vaccination against smallpox and measles. In both cases, if the entire population is vaccinated, an end to the spread can be expected or even already proven. However, "similar targets" – including "an extinction of the transmission of SARS-CoV-2" should be understood, "cannot be defined with the vaccines currently available because they cannot be achieved".
more on the subject – No departure, nowhere: How Olaf Scholz deepens the absurd rifts in the corona policy
(rt / dpa)