Today, the Saudi Ministry of Culture launched the Intangible Cultural Heritage Initiative, in cooperation with the Ministry of Education. : https://engage.moc.gov.sa/intangible_heritage/
The timeline of the initiative
The Saudi culture divided the timeline of the initiative into six time stages, the first of which begins with the launch stage, introducing and raising awareness for male and female students about the importance of this heritage and the need to document it, followed by the stage of receiving and sorting posts and forming teams, then the stage of implementing the workshops, followed by the stage of receiving and evaluating the initial research for male and female students and their evaluation by supervisors and experts, before the stage of implementing exploratory field trips and developing research begins, until the initiative concludes its work on May 25, 2022 AD, in which works that achieve the initiative's objectives will be honored.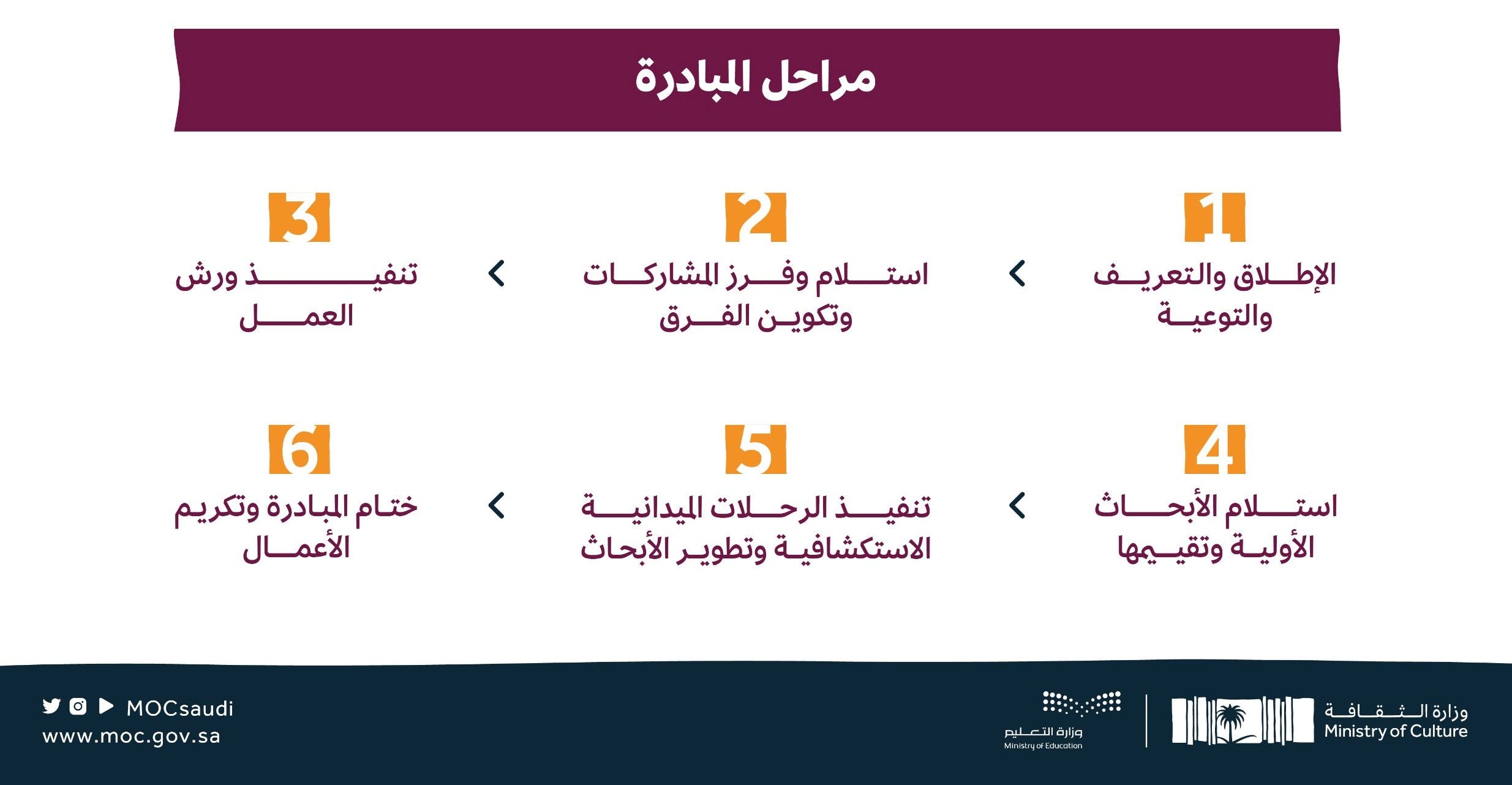 Initiative stages
Cultural Heritage Trails
The ministry has identified the intangible cultural heritage tracks included in the scope of the initiative, which are: folk performing arts, folk stories, proverbs, poems and chants, folk games, traditional crafts, and folk foods. Where these tracks include all popular performing movements inherited in heritage and harmonious in their rhythm, such as folk performing arts and performance stories, traditional oral expressions and their multiple forms of stories, myths, proverbs, folk poems inherited between generations, rituals and various social activities practiced by a particular community, and hand-based industries. Or using simple tools, and the mechanism of work includes a traditional craft that distinguishes the region, the food, the way it is presented, the folk tools used in its manufacture, and its connection to heritage.
The Ministry of Culture stated that participation in the initiative is open to middle and high school students wishing to participate from all over the Kingdom, and will provide them with all the necessary support to conduct their research according to sound methodological foundations. The Ministry will work to achieve this with the participation of teachers and activity leaders in public education schools to support participating students.
From the intangible cultural heritage initiative, the Ministry of Culture aims to develop the research capabilities of male and female students and empower them with basic research skills related to documenting intangible cultural heritage, and to obtain outputs and contributions for documenting this type of heritage of all kinds, with what this achieves in the development, preservation and preservation of this heritage. .