Saudi Rally Champion Mashael Al-Obaidan won second place in the T3 category in the Hail Rally and twelfth place in the general standings, while her participation aims at training and general preparation, as part of her program to participate in the 2021 Dakar Rally, which will start in less than a month in Hail. .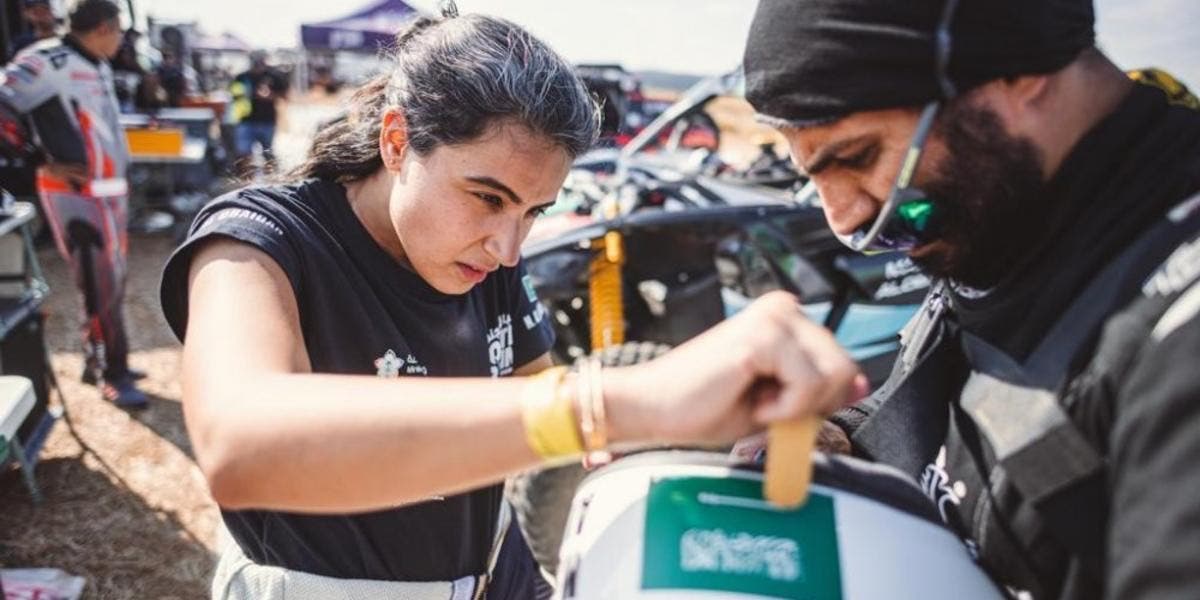 During the preparation of flashlights for the race
4 days full of exciting racing
The rally driver, Al-Obaidan, said in her interview with Al Arabiya.net: Regardless of whether I am a winner or not, because I enjoyed this race, and I am very happy to participate in the Hail Rally and on our Saudi land, praise be to God, I achieved second place and the trip was for 4 days full of races. The terrain was very different and special, and we did not know the details of the road before it, while we discover it during the race and it is part of the fun.
She added, "I learned from the rally race patience and drawing strategies, as I entered this world a long time ago. From my point of view, racing is not only an adventure and speed, but a world of challenge and excellence."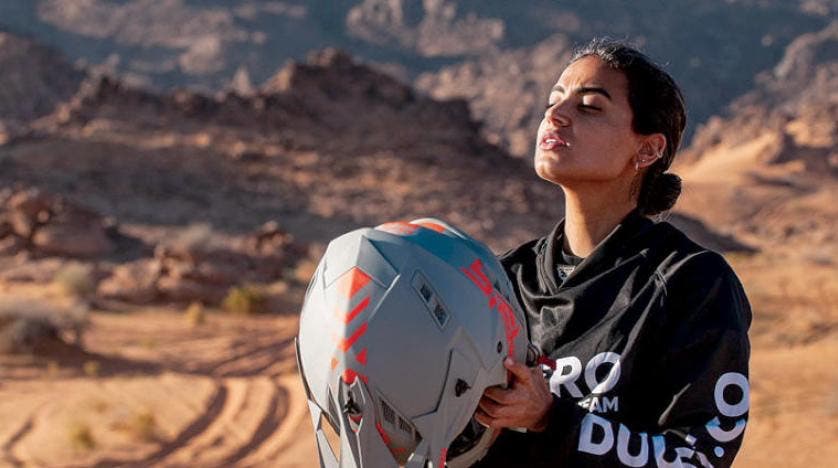 Mashael Al-Obaidan
Compete in the World Championship
Mashael Al-Obaidan said: I participated in this competition with the aim of competing in the world championship in addition to preparing for the Dakar Rally. The Dakar Rally is the most difficult rally in the world, as 50% of the competitors finish the race due to its difficulty. My ambition is to prove my competence in the field of rallying around the world.
In this context, "Mashael Al-Obaidan", through her official account on "Instagram", published various photos of her crowning her second place in the T3 category in the Hail International Rally, the last round of the World Cross Country Championship, praise be to God for this achievement, and thanked Prince Khalid bin Sultan Al-Faisal for Support for rallying.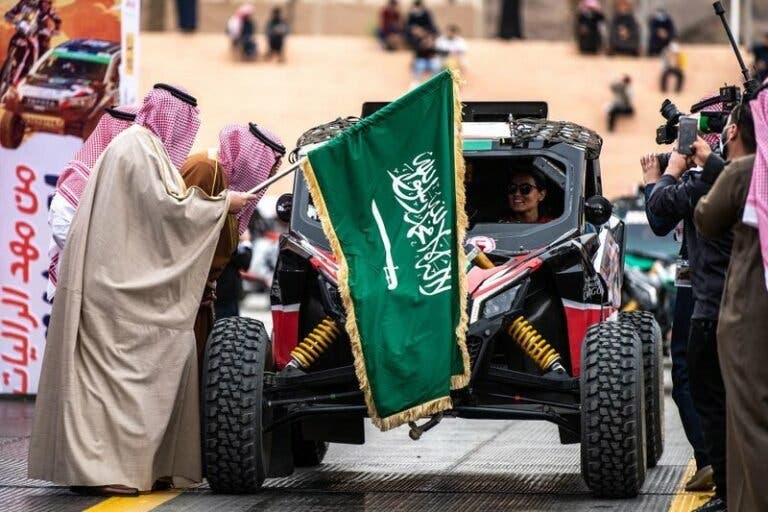 At the start of the flashlights for the race
Who is Mashael Al-Obaidan?
Mashael Al-Obaidan is the first Saudi woman to obtain a dirt bike license, and she holds a master's degree from the United States of America, licensing and training in "Street Bike" and then "Dirt Bike". She had decided to participate in the professional rally world several years ago. The Eastern Rally is the first rally it has participated in in Saudi Arabia, and it has many satisfactory national participations in desert rallies by participating in Dakar, Riyadh and Hail. To him and achieve its biggest goal of participating in the Dakar Rally World.
It is noteworthy that Mashael Al-Obaidan had registered her name as the first Saudi and Gulf girl to participate in a "World Rally" in Europe, through her participation several months ago in the Baja Araguaan Rally Spain, which is the fifth round of the Baja Cross Country Championship organized by the FIA. .