At least 3 people were reported killed in the Philippines on Friday after a powerful typhoon swept through some villages during floods, destroying roofs and trees and causing power outages in southern and central island provinces, as more than 300,000 villagers fled, officials said. To safety before the hurricane hits.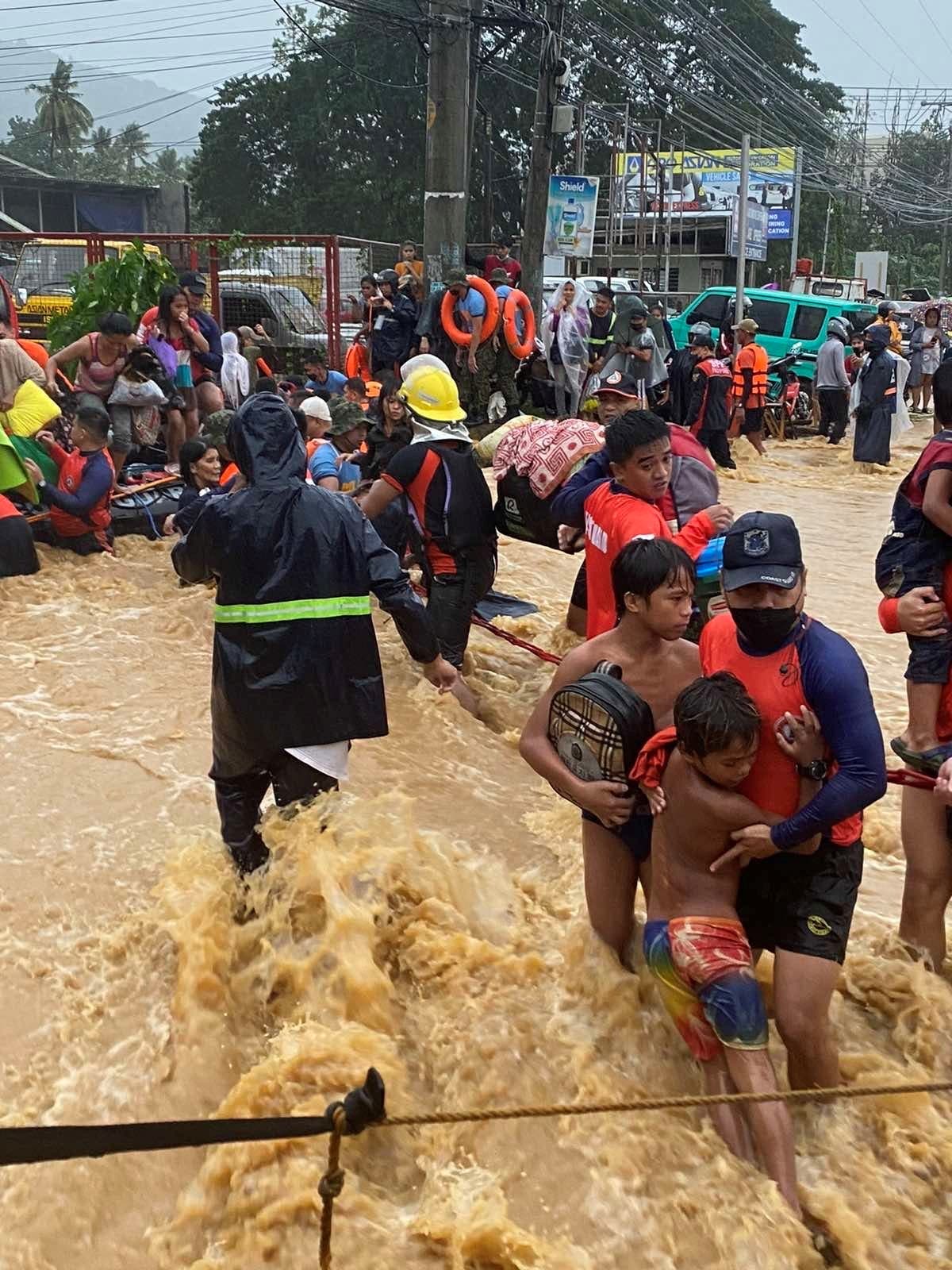 from Hurricane Ray
Meteorologists said Hurricane Ray eased slightly after hitting the beach on Thursday, the southeast coast of the country, but it remained deadly and destructive with sustained winds of 155 kilometers (96 miles) per hour, and gusts of up to 215 kilometers (133 miles). In the hour as he set out west towards the western province of Palawan before exiting into the South China Sea.
Officials are evaluating the damage and losses caused by Ray, one of the most powerful typhoons to hit the country in recent years, but said efforts have been hampered by widespread power outages, communications cuts and roads disrupted by fallen trees and debris. Eyewitnesses spoke of strong winds that toppled roofs and uprooted trees, while others were subjected to severe floods that trapped residents in their homes, including on the banks of rivers that overflowed from their banks.
"I've never seen such fierce winds in my life and we've never experienced direct storms before," Jerry Trinas, the mayor of the central city of Iloilo, told The Associated Press by phone, adding that at least one resident was killed when she was hit by a batch of bamboo fallen by the storm.
He said workers were clearing roads in the coastal city of nearly half a million people, which has been without electricity and struggling with erratic mobile phone signals.