The cold December moon, the longest full moon of the year, will appear on Saturday night, December 18, making it the last full moon before the winter solstice in the northern hemisphere.
Although the moon will not be officially complete until tomorrow, Saturday, it will appear complete for 3 days, from Friday evening until Monday morning (December 20), which makes this "the end of the full moon week," according to NASA.
Just a day later, the winter solstice will occur at 15:59 GMT on Tuesday, December 21, when the North Pole is at its most tilted — 23.5 degrees — away from the sun.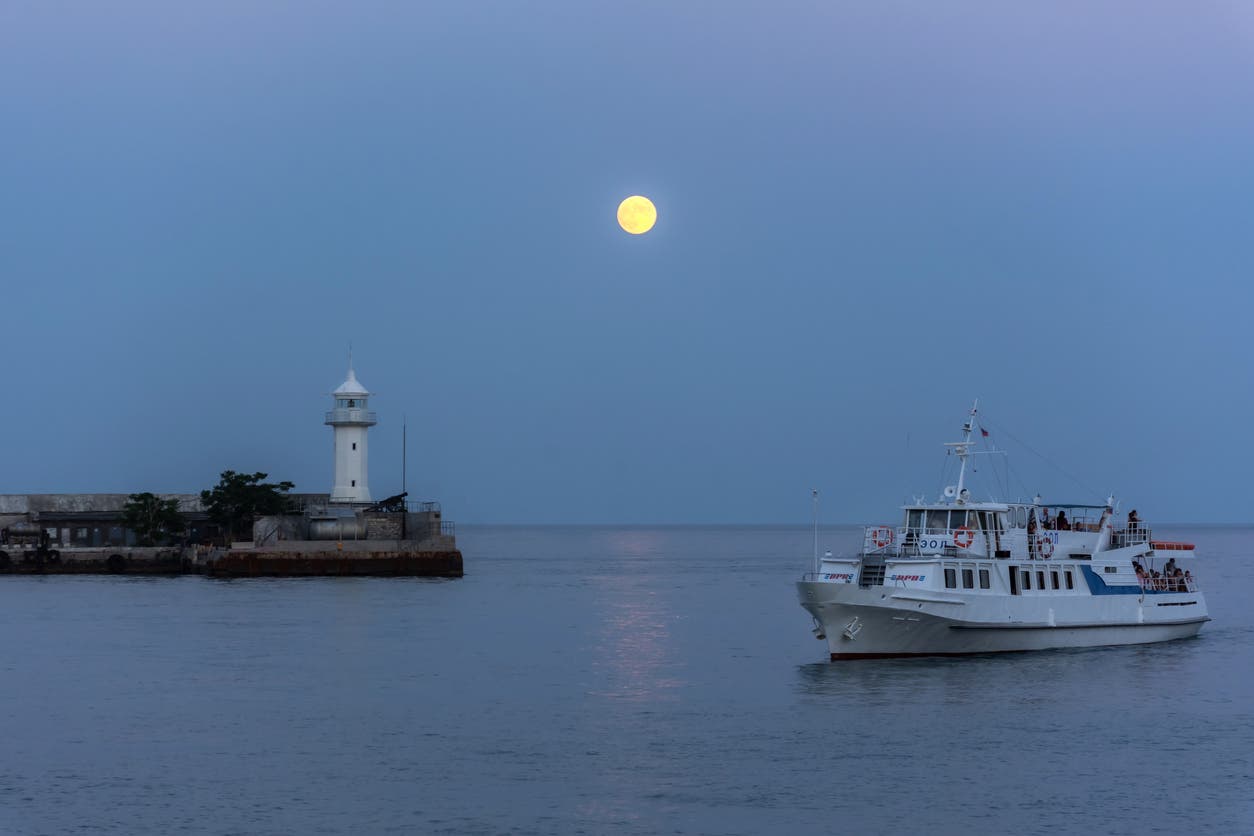 full moon
At that time, those in the northern hemisphere could say goodbye to fall and say hello to winter, which will last until the vernal equinox on March 20, 2022.
The winter solstice is the shortest period of exposure to sunlight on any day of the year. In Washington, DC, where NASA is headquartered, sunlight takes just 9 hours 26 minutes and 12.9 seconds from sunrise to sunset.
And "NASA" reported that the winter solstice, in fact, is what makes the cold moon the longest full moon of the year, to be called the "long night moon". During a full moon, the Sun, Earth, and Moon line up on an imaginary 180-degree line.
The Moon's orbit around the Earth is slightly different from the Earth's orbit around the Sun (the Moon's orbit is located about 5 degrees from the plane of the Earth's orbit), so it is usually slightly above or below the Earth's shadow when alignment occurs, allowing the sun's rays to illuminate the side of the Moon facing the earth.
The winter solstice adds a twist to these events. NASA said that when the sun's path appears low in the sky around the winter solstice, "the path of the full moon, opposite the sun, appears at the top of the sky."
The cold moon was given this name for obvious reasons, because this time of year brings long, cold nights. Other names for the December moon include: frost moon and winter moon, according to NASA.