After a separation that lasted for more than two thousand days, Abdel Razzaq Hamdallah returns to form a new duo with his former Brazilian colleague Romarinho, after the Jeddah Union announced, on Thursday, his official contract with the Moroccan top scorer with a contract that extends for one and a half seasons.
Al-Nasr had terminated the contract of the "30-year-old" player at the beginning of this December, for reasons that the club described as legal and legitimate.
The friends return to play together and defend the Jeddah federation logo, after they wore the Qatari army shirt during the period between 2015 to 2016, before the Brazilian moved to the Emirati Al Jazeera, and the Moroccan striker joined the Qatari Rayyan.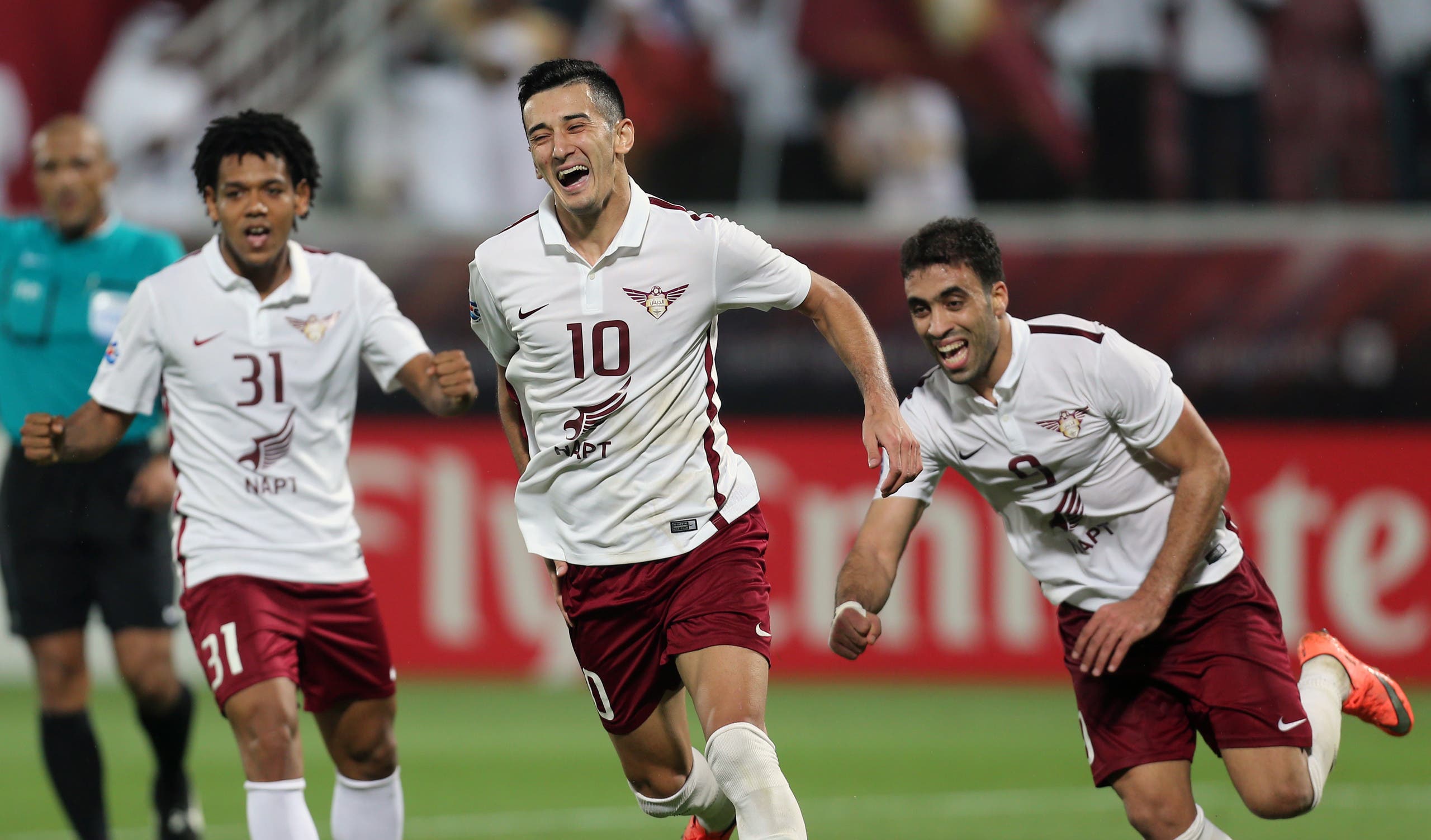 The duo played 25 matches together, 17 in the Qatari league, in addition to 8 matches in the AFC Champions League.
During the matches they played together, Hamdallah scored 20 goals and assisted 3 goals for Romarinho, while the Brazilian scored 12 goals and contributed two crucial passes to the Moroccan scorer, and the total number of goals reached 32 goals in 25 matches.
Their last match, with one shirt, was against Qatar's Lekhwiya, in the round of 16 in the AFC Champions League, on May 25, 2016. Before they faced each other in the Saudi League and King's Cup competitions, in the Al Nasr and Ittihad Jeddah shirts, and after three seasons of competition, Hamdallah will be able to From returning to his friend Romarinho, playing together again.
The Brazilian Romarinho has always revealed his admiration for the capabilities of the Moroccan striker, and described him in previous statements to "Al Arabiya.net" as the best striker in Saudi Arabia.