17 Dec 2021 2 p.m.

As soon as RT DE is on the air, the mainstream is outraged and makes no effort to hide the malice about the deletion of the YouTube channel. RT DE was not allowed to broadcast in Germany with a Serbian license. But is that so? On closer inspection, not.
As early as the 20th century, some European countries came together and realized that it made no sense to stipulate the need for individual licenses for broadcasting in several areas of responsibility. You were right, it doesn't make sense. So these pioneers of linear broadcasting and freedom of information called for putting their thoughts on paper and that European Convention on Transfrontier Television, ECTT for short, into life.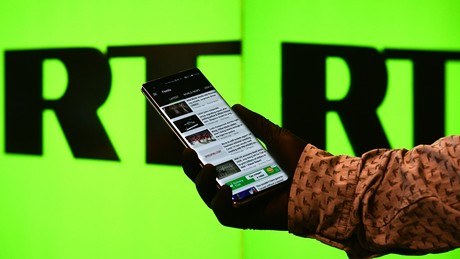 It is thanks to the ECTT that German-speaking people in all states that ratified the convention now have the pleasure of RT DE not only online, but also via satellite television and soon also via other platforms. It was recently reported that some regulators do not seem to understand what this agreement means to them. Or maybe they just forgot about their obligations under this agreement … So, dear regulators, here's a quick reminder: If your country is listed below, then the rules of the ECTT apply to you too.
Albania, Bosnia and Herzegovina, Bulgaria, Germany, Estonia, Finland, France, Italy, Croatia, Latvia, Liechtenstein, Lithuania, Malta, Montenegro, North Macedonia, Norway, Austria, Poland, Portugal, Republic of Moldova, Romania, San Marino, Switzerland, Serbia, Slovakia, Slovenia, Spain, Czech Republic, Turkey, Ukraine, Hungary, Cyprus.
The following is the simplest possible explanation of how the ECTT works, so be careful now: If TV stations based in one ECTT country broadcast to another ECTT country, the regulatory provisions of the convention apply. That is, if, for example RT DE (licensed in the ECTT country Serbia) sends to another ECTT country (e.g. Germany), a German license is not required for this. Instead it will RT DE regulated by Serbia according to the standards prescribed by the ECTT. Isn't it all very simple, isn't it?
And that's exactly what happened at RT DE the case that got its broadcasting license in Serbia. This license was issued in accordance with the ECTT and provided that RT DE uses a satellite uplink located in Serbia. Since it started broadcasting on December 16, 2021, the ECTT has guaranteed the free reception of RT DE between the countries that have signed and ratified the convention.
more on the subject – Against all odds – RT DE has gone on air!