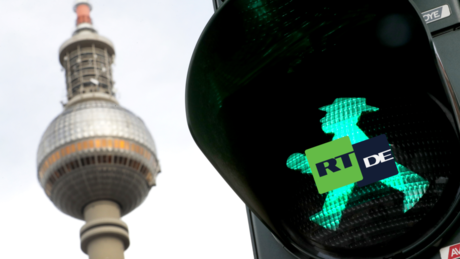 17 Dec 2021 7:21 pm

Tobias Schmid, the media representative for Europe, denied the validity of the RT broadcast in Germany in an interview with the NDR. He said, "We'll take care of it."
The German-speaking television broadcaster RT DE – Part of RTNetwork – began broadcasting in several European countries from Moscow on December 16, 2021 under a license issued by Serbia. This was acquired in accordance with all applicable European laws and regulations under the European Convention on Transfrontier Television.
Schmid falsely claimed that the new broadcaster was based in Berlin – perhaps there is no comprehensive coverage of the launch of RT DE from the Moscow headquarters of RTwhere the newsroom, VCR, on-air studio, post-production facility, broadcast complex, etc. are from RT DE condition.
Despite the greatest possible transparency and legality of all RT-Activities in Germany described the European commission of the media authorities the new channel as a "real nuisance". And further: "We will take care of it."
Schmid is now trying to use his powers and those of his and other German organizations to put pressure on independent European satellite operators to break contracts and broadcast RT DE to end – an action that we consider not only misguided, but grossly inappropriate.
RT-Press Department