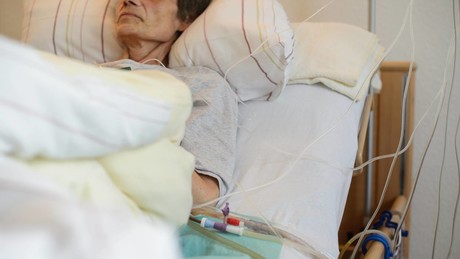 17 Dec 2021 2:38 pm

From next year onwards, seriously and terminally ill people in Austria will have access to fatal medicines. Parliament paved the way for this. Active euthanasia remains prohibited.
The Austrian Parliament decided on Thursday evening with a large majority the possibility of a so-called death decree. The condition for assisted suicide is that the person is permanently and terminally ill. Active euthanasia is still prohibited.
The Constitutional Court lifted the ban on assisted suicide. Because this, the judges found, violated the right of the individual to self-determination. If Parliament had not passed the regulation, euthanasia would no longer have been prohibited from the end of this year and the practice would have been de facto unregulated. The only vote against came from the right-wing conservative FPÖ. In addition to the new law, measures are planned for alternatives to suicide. Hospice and palliative care are being expanded and more money is being made available for suicide prevention initiatives.
Several conditions are required for suicide. The person must be at least 18 years old, there must be a medical diagnosis, clarification discussions with two doctors and a reflection period of at least twelve weeks. The person would then have their will drawn up by a notary or patient guide. Only then can the deadly drug be handed over by a pharmacist.
More on the subject – Euthanasia Association: "Euthanasia only for vaccinated and convalescents"