17 Dec 2021 10:47 p.m.

The German manufacturers increased their prices in November more sharply than since 1951. The producer prices of commercial products rose by 19.2 percent compared to the same month last year, as the German Federal Statistical Office announced on Friday. Inflation threatens to get out of hand.
The German manufacturers raised their prices more sharply in November – by 19.2 percent – than they have done in 70 years. reported the Trade newspaper. That is the strongest increase since November 1951 with 20.6 percent at the time. In addition to energy, primary products such as wood, building materials and metals became more expensive.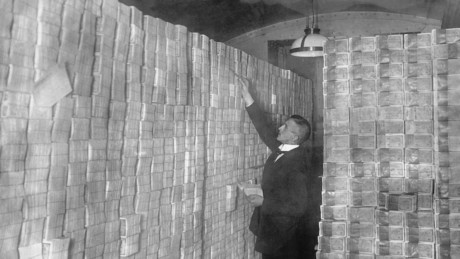 Producer prices are an important indicator of the development of inflation – and therefore do not suggest anything good. Since January 2021, inflation has been increasing from month to month. Most recently, at 5.2 percent, it was the same as it has been in almost 30 years. The Kiel Institute for the World Economy (IfW) said:
"Inflation will remain high for the time being, also because the supply bottlenecks continue to increase manufacturing costs and reduce the supply of consumer goods."
For example, consumer prices in Germany are likely to rise by an average of around three percent both in the coming year and in the coming year. But it could be a lot more.
According to statisticians, energy costs were once again primarily responsible for the high producer prices. In November they rose by almost half to an average of 49.4 percent. If one excludes energy, the producer prices were a total of 9.9 percent above the previous year's value. Natural gas rose particularly sharply by 83.4 percent and electricity by 48 percent.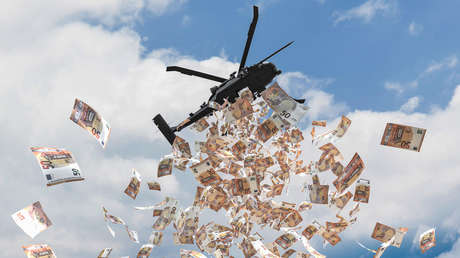 Intermediate goods cost almost a fifth more than a year ago. Metals rose significantly by 37 percent. The prices for pig iron, steel and ferro-alloys climbed particularly intensely by 54.4 percent. Above all, high increases were also recorded for secondary raw materials (+79.1 percent), packaging made from wood (+73.7 percent) and coniferous sawn timber (+72.5 percent).
Fertilizers and nitrogen compounds cost 43.4 percent more than a year ago. The increase in paper and cardboard was 28.0 percent. Food was 4.7 percent more expensive than in the same month last year. Every consumer in the supermarket notices this, especially with vegetable, untreated oils (+59.0 percent) and butter (+37.3). Beef cost 17.5 percent more than in November 2020, baked goods 3.9 percent more. In contrast, pork became 5.8 percent cheaper.
As of January 1, 2022 increases also the CO2 tax. Instead of 25 cents per tonne of carbon dioxide emitted, 30 cents are due. This will continue to have an impact on fuel prices, among other things. Deutsche Post is also increasing its postage costs by an average of 4.6 percent. A standard letter then costs 85 cents instead of 80 cents, for example.
more on the subject – Electricity price in Germany reaches another all-time high