Prince Khaled Al-Faisal, advisor to the Custodian of the Two Holy Mosques, the Emir of Makkah Al-Mukarramah region, could not hide his tears when he cried while talking about the late Prince "Abdullah Al-Faisal", during his speech yesterday at the coronation ceremony of the winners of the Prince Abdullah Al-Faisal Prize for Arabic Poetry.
During the ceremony, the Emir of Makkah said: "Abdullah Al-Faisal is my brother, my teacher and my inspiration, and he is one of my gods, he is my role model, and he is the one who took care of me as a child, a young man and a man, how much I miss you," while the audience applauded him.
While the hashtag #Khaled_Al-Faisal and #Abdullah_Al-Faisal went viral, social media activists circulated the video clip in which Al-Faisal spoke during the ceremony, and poems were scattered from Arab writers.
The number of applicants for the award during this year reached 139 contestants, including 114 poets and 25 poets from more than 10 Arab countries, and the number of Saudi participations within this number reached (31), while the award completed the first season of the Prince Abdullah Al-Faisal competition for secondary and university students at the activity level. And under the direct sponsorship of the Ministry of Education, where the participation in its first year exceeded 7,000, a record number compared to all the Ministry's literary competitions.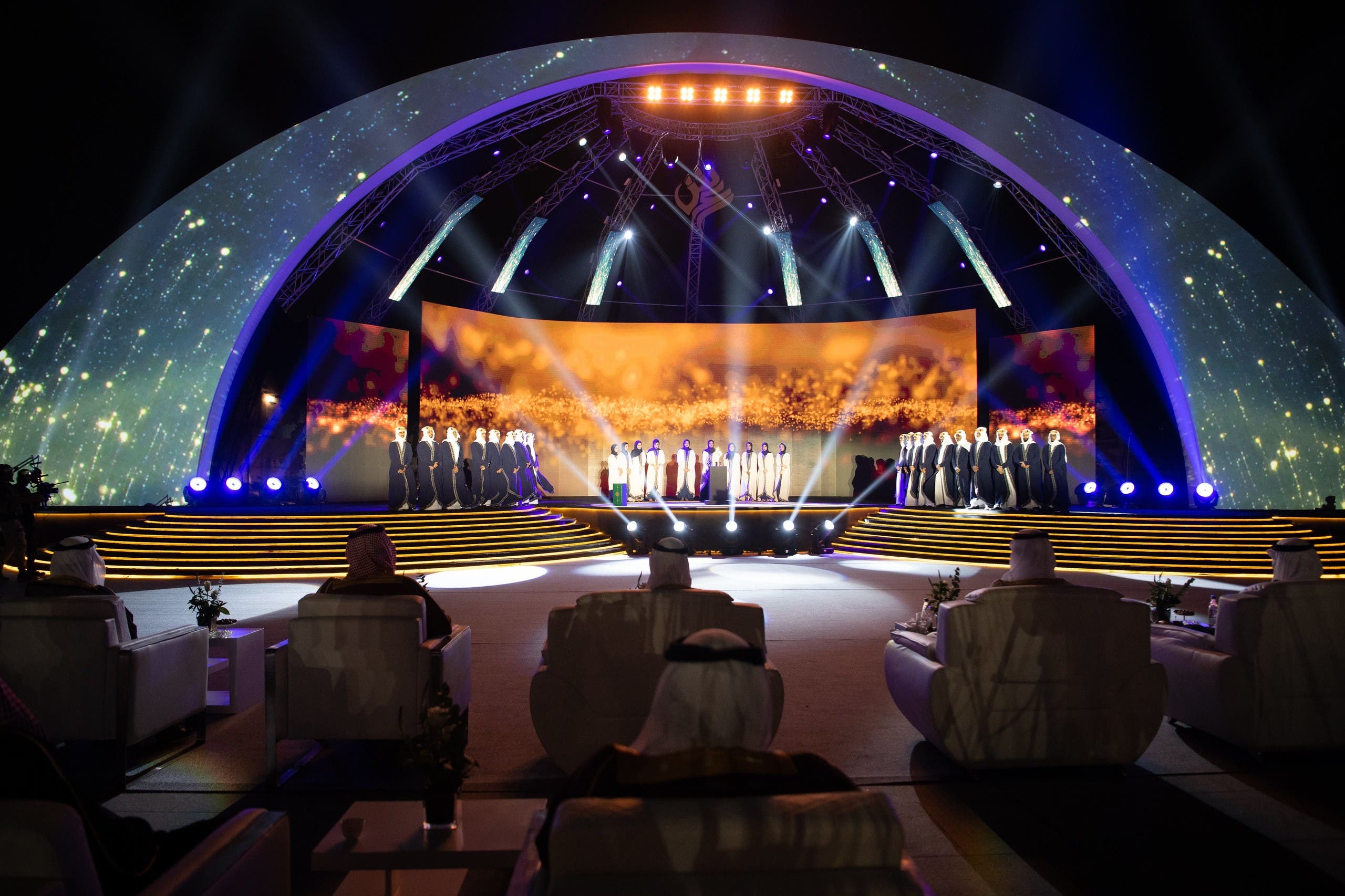 Prince Abdullah Al-Faisal Award Ceremony
It is noteworthy that the Prince Abdullah Al-Faisal Prize for Arabic Poetry is a literary prize of Saudi origin, with an Arab global destination, aimed at appreciating distinguished Arab creators and creators in the field of eloquent Arabic poetry, original in structure, renewed in thought and vision, launched by Prince Khaled Al-Faisal, through Taif University represented by the Academy Arabic poetry.