He lived harsh years without studying, he used to watch his friends go to school, but he did not know why he was sitting at home until he was 20 years old, and he discovered his truth by returning to his real family, to start his life again and persevere to make up for what he missed.
"The Kidnapped of Dammam" Musa Al-Khunaizi spoke to "Al Arabiya.net", after obtaining his high school diploma, which he completed in just one year, and he said: I have exceeded 12 academic years and tested more than 35 educational subjects, taking advantage of the quarantine period in Corona until I graduated from secondary school. in one year.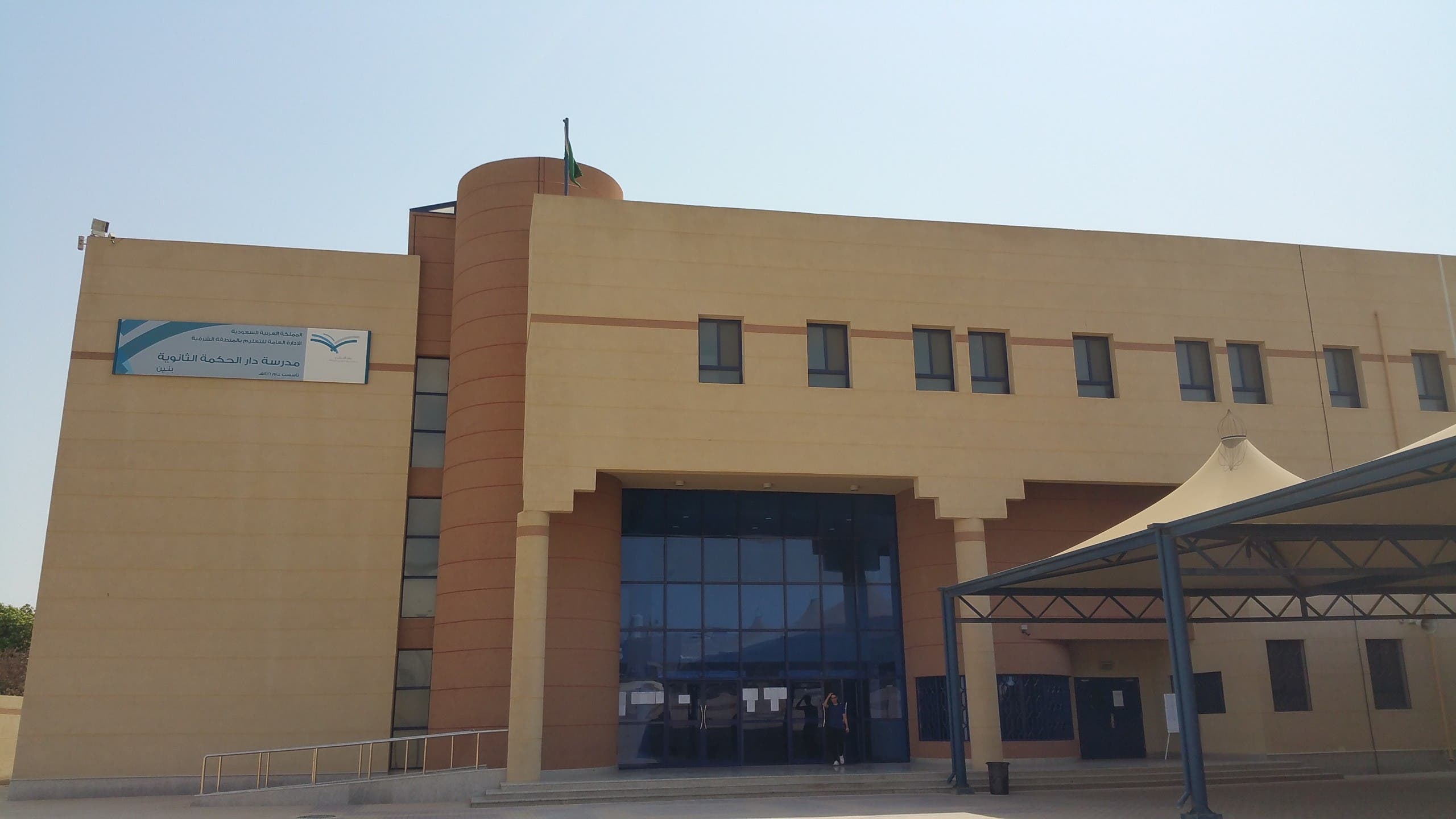 The school where Moses studied
Al-Khunaizi added: "The days were difficult, my family joined me to overcome this stage. I did not like mathematics, I loved physics, and I dreamed of scholarships, so I passed consecutive exams at Dar Al-Hekma High School in Qatif, and I met new friends until I finished high school with courses in the scientific track with a score of 94." %, and now I am preparing for the aptitude and achievement test to complete my academic career.
Moussa confirmed that he is a fan of the English language because of his dealings with foreigners during his kidnapping, as he was working in a shop to modify mobile phones. He even designed a complete computer device that he uses so far, and he also communicates via technology with friends from around the world. Language is the key to relationships, and he worked as a guard. He secured in a school, and practiced simple trade to earn a living, because he could not work in any profession before because he did not have a national identity card.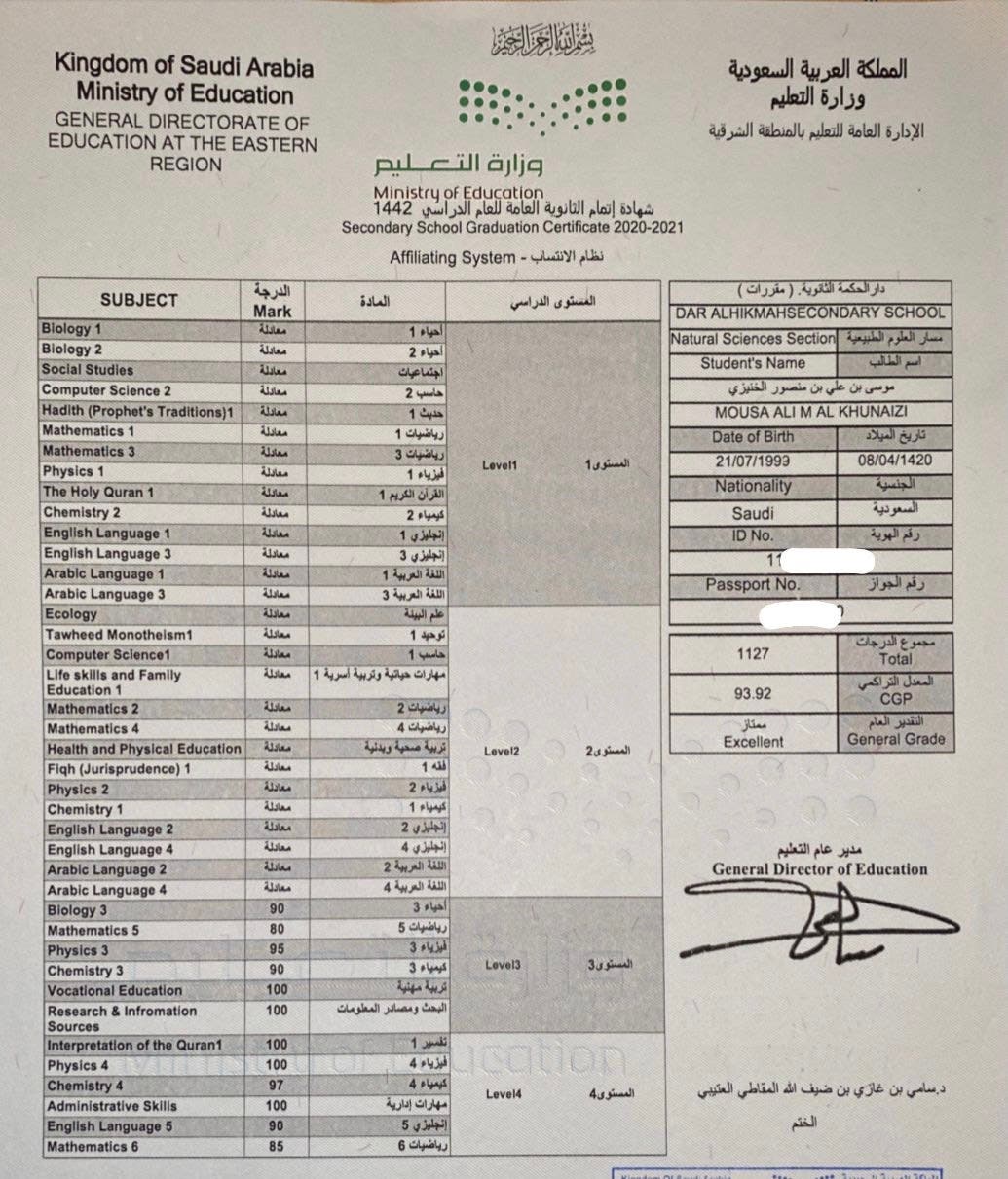 High School Completion Certificate
abbreviation 12 years
In his interview with Al-Arabiya.net, Al-Khunaizi explained the secrets of abbreviating 12 academic years to complete within one year. He said: After returning to my family in Qatif, I went to the Education Department in the Eastern Province, and I was informed that the Ministry directed a study of my case, and there is a treatment in place to correct my situation, especially I have gone through many experiences in life, and I have extensive experiences that helped me start from secondary school, and go beyond these school years. Then, after following up on the ministry, I was accepted into a school in Qatif, and they helped me with guidance, especially after going through a harsh psychological stage, and I began studying with my aunts and private teachers and with continuous directions From the principal of the school, Issam Al-Shamasi, studying was my goal to return to life.