Alphabet Inc's YouTube announced today, Wednesday, that it has resolved an issue that caused thousands of users to be unable to access its platform or experience slow services.
And the "Downdetector" website revealed earlier, that "YouTube" has stopped working and its services have been cut off for thousands of users.
Downdetector, which has shown that there are more than 19,000 cases of people reporting having trouble accessing YouTube, tracks outages by compiling reports from a number of sources, including user-submitted errors on its platform.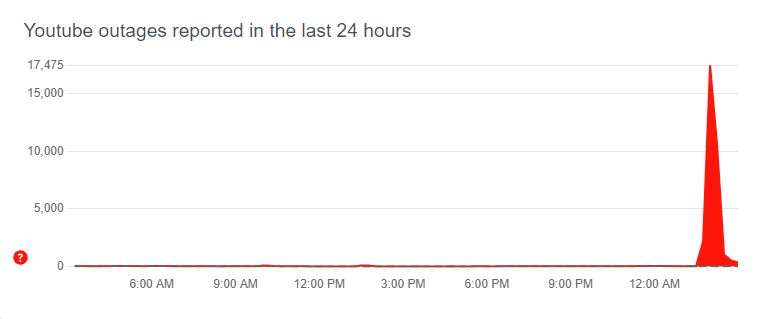 Down Detector website
Also, a major outage disrupted Amazon's cloud services for several hours last week, rendering Netflix, Disney and a slew of other services inaccessible, including Amazon's e-commerce site.
The website ToolTester, which reviews Internet tools, said YouTube had experienced 65 outages over the past 12 months.