Downdetector reported that Facebook users in several countries reported crashes on the social networking site.
The site indicated that users also complained of malfunctions in the "Messenger" application.
Meanwhile, the first reports of malfunctions appeared around 18.00 Moscow time, and by 21.00, the number of complaints increased significantly.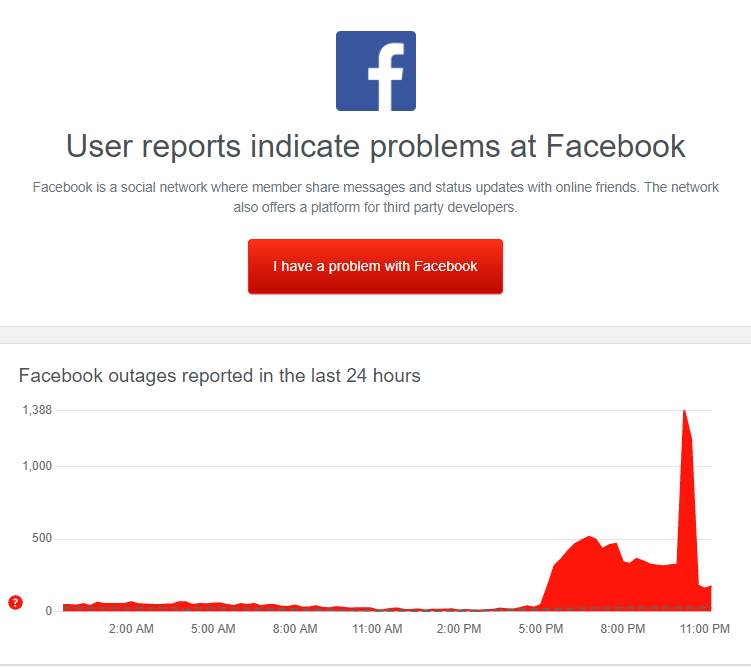 Down Detector website
Users often encountered problems logging into Facebook accounts, in addition to problems with the work of the social platform's website and application.
Malfunctions were reported mainly from the United States, France, Germany, Britain, Canada, Italy and other countries.