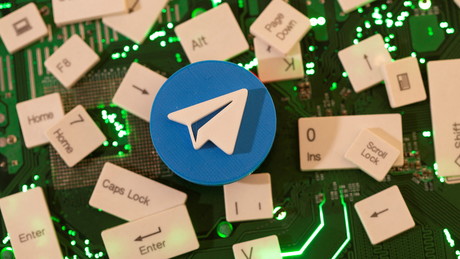 Dec 15, 2021 7:24 pm

The messenger service Telegram is used more and more around the world. In 2021, the number of active users on Telegram grew faster than any other mobile app in the world. This is evident from the data from App Annie.
Pawel Durow, the founder of the messenger service Telegram from Russia, reported on the success of his app in 2021 on his official English-language Telegram channel. According to App Annie's Top Breakout Chart Ranking is Telegram the fastest growing mobile app this year. Instagram came in second, and video chat service Zoom took third.
App Annie is the world's leading provider of mobile data and analytics. Now Durow clearly has reason to be pleased. The statistics show that the number of active users with Telegram is growing faster than with all other apps worldwide. In this context wrote the entrepreneur:
"2021 will go down in history as the year people got tired of being disregarded by greedy corporations and chose Telegram for privacy and persistence."
The Telegram boss also promised that he and his team would continue to work on new messenger options. Durow also thanked those users who have been with us for a long time and who have undertaken "this incredible journey" together with the developers.
Pavel Durov is an entrepreneur, programmer, billionaire and one of the creators of the most popular Russian social network VKontakte, as well as the messenger Telegram and other projects. For his studies he received scholarships from the President of the Russian Federation and the Russian Government. Durow currently does not live in Russia, but in Dubai. In addition to the citizenship of Russia, the man also has that of St. Kitts and Nevis as well as France.
more on the subject – Telegram founder Pawel Durow receives French citizenship – No confirmation yet