14 Dec 2021 10:25 p.m.

In the midst of a gigantic debt crisis, the new government continues to burden the state budget: Above all, the management staff are being expanded. Economy Minister Robert Habeck (Greens) is planning 28 positions in his department. On the other hand, there will be fewer customs officers and police officers.
The traffic light plans to create 176 new civil servants, many of them highly paid. That emerges from a letter from the Federal Ministry of Finance to the budget committee of the Bundestag, like that Handelsblatt reported.
The new Federal Minister for Economic Affairs and Climate Protection, Robert Habeck (Greens), wants to recruit a particularly large number of staff from taxpayers' money. The 52-year-old is planning 28 new positions in his area. In the new Vice Chancellery, "the entire political and strategic planning and communication, especially of the central and cross-departmental topic of climate protection," said a spokesman.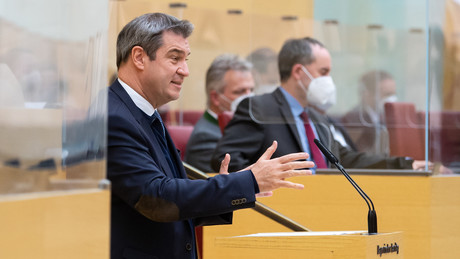 Federal Chancellor Olaf Scholz (SPD) also wants to expand the Federal Chancellery. He wants to create 21 new civil servant positions, the majority of them for the office of the Eastern Commissioner, who in the future will be located in the Federal Chancellery with the rank of Minister of State.
The new Federal Health Minister Karl Lauterbach (SPD) also needs more employees: He is demanding eleven new jobs. A total of 95 new employees are planned for the newly created Federal Ministry for Housing and Building. The bodies are "absolutely necessary in order to ensure the ability of the new federal government to work," says the reasoning.
With the coalition agreement, additional priorities and changed work structures were agreed. The additional burdens for the taxpayer are in the one to two-digit million range.
But jobs are also to be cut: especially in the areas of home affairs and finance. So there will be fewer customs officers or police officers than previously planned.
more on the subject – The cabinet of Olaf S. – Those looking for competence start pondering