Ghada Parks in Unaizah, in the Qassim region in central Saudi Arabia, entered the Guinness Book of Records as the largest botanical garden in the world for Ghada trees.
This achievement came as a result of decades of preservation and interest from the people of Onaizah in this park, which covers an area of ​​42,585.74 acres (172,338,379 square meters).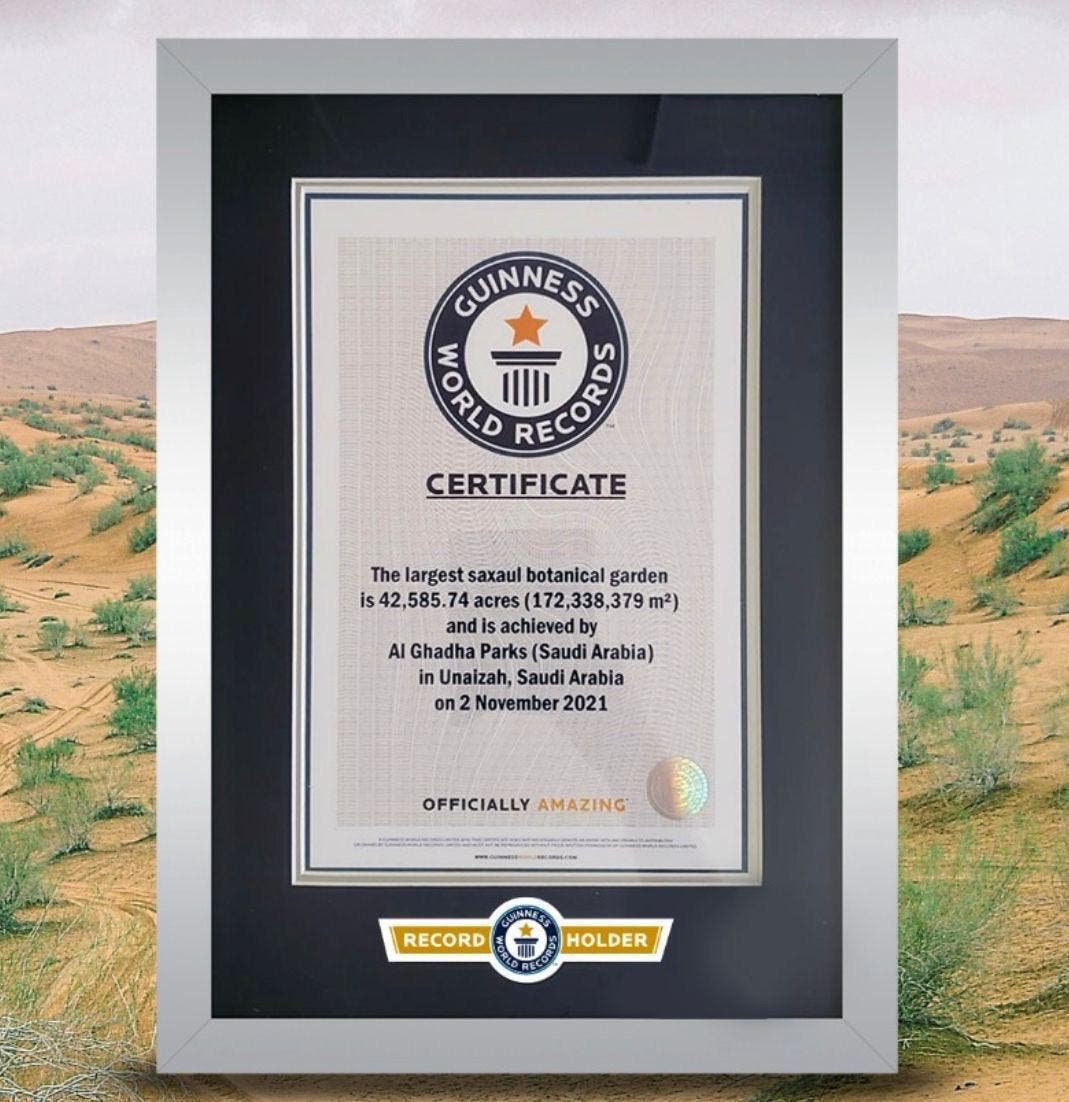 Al Ghada Wilderness Park is located in the Unayzah Governorate, and is characterized by the abundance of Ghada trees in it, and that is why it was named by that name. Because of its privileged location, it is dotted with camps, and the Al Ghada Winter Festival is held every year. It also has very interesting motorbike rentals for adventure enthusiasts and new non-routine experiences.
In addition, the Municipality of Onaiza Governorate is making efforts to show the beauty of the Ghada parks in the province, as it recently started cleaning and removing waste from the Ghada Wild Park, in preparation for receiving the parks, tourists and delegations visiting the area and providing them with the best services, through the service camp that the municipality establishes every year and with hotel services .