In light of the escalating tension and the ongoing dispute over the Ukraine file, Moscow today called for immediate negotiations with NATO on the country's security, the Kremlin said in a statement on Tuesday.
Russian President Vladimir Putin has called for "immediate" talks with NATO and the United States on guarantees to be given to Russia on its security, against the backdrop of tensions over Ukraine.
He also stressed the need to launch those discussions or negotiations urgently, in order to delve into the Ukraine file and to rule out any future expansion of the alliance in the east or the deployment of regimes that threaten Russian security.
Yesterday, Putin also demanded, during a phone call with British Prime Minister Boris Johnson, "that negotiations should begin immediately with the aim of exiting clear international legal agreements that would prevent further NATO expansion to the east, and the deployment of weapons that threaten Russia in neighboring countries, and mainly in Ukraine." .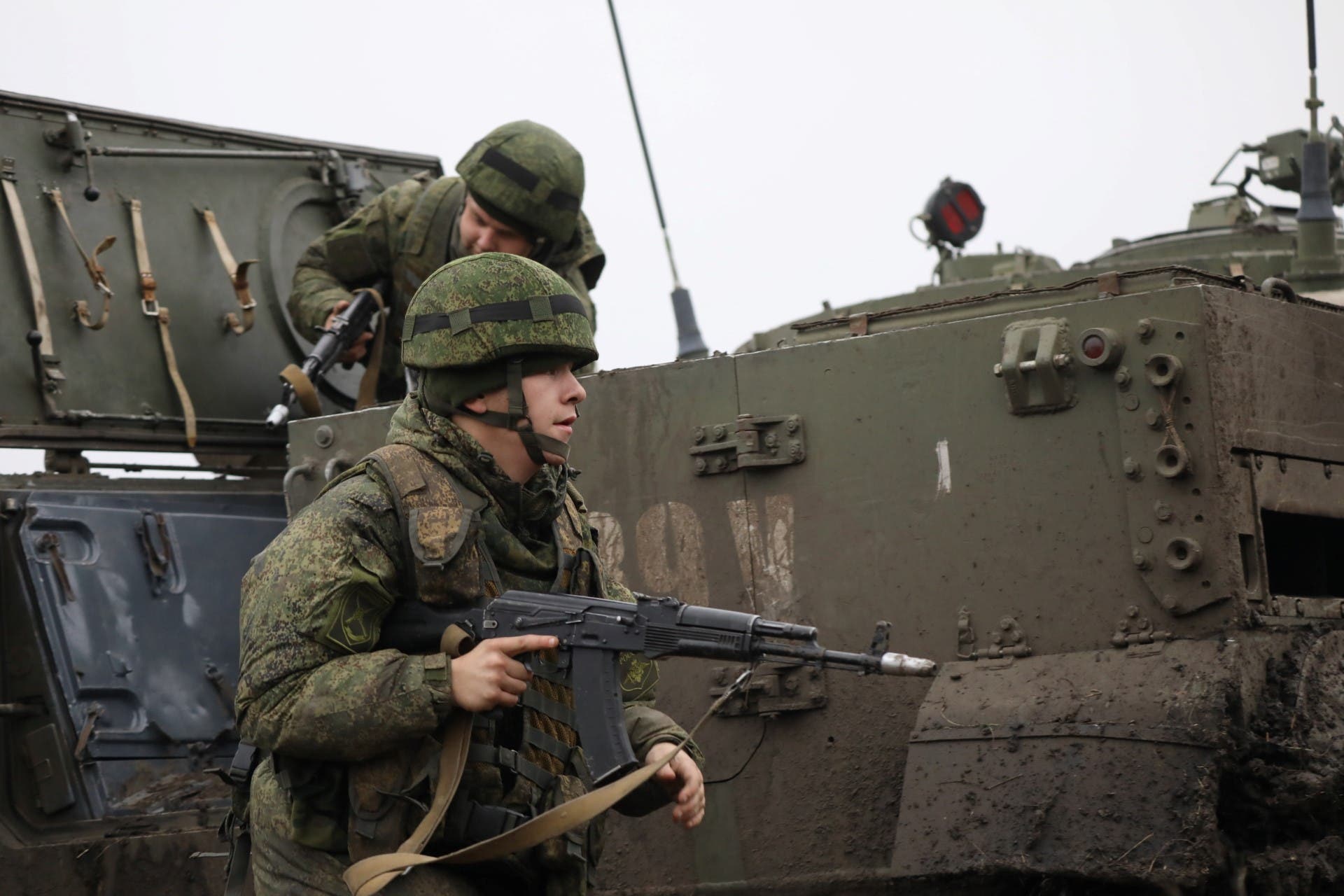 Russian forces (AFP)
Contrary to chronic suspicion
It is noteworthy that differences escalated during the past months between Moscow and NATO, which openly declared its support for Kiev and its support for its inclusion in its membership.
While the United States and the Europeans accused the Russians of preparing to invade Ukraine, which Moscow repeatedly denied.
However, the Ukrainian issue has always been sensitive to the Kremlin. During the last period, he expressed his dissatisfaction with Kiev's deployment of (Turkish) drones near the border, and repeatedly criticized its attempts to join NATO.
The Russian president blames the Westerners for not fulfilling a promise they made at the end of the Cold War not to expand the alliance to the east.
On the other hand, the "Crimean wound" is still engraved in the heart of Kiev, after a popular uprising in Ukraine toppled the Moscow-backed regime in 2014. Russia subsequently annexed the Crimea.
However, Ukrainian forces are still facing off with Russian-backed separatists in the east of the country, after this bitter years-old conflict killed 13,000 people.