15 Dec 2021 11:45 a.m.

A 56-year-old homeless man had lived on the KHG premises for six years. The new leadership of the Catholic University Community now gave him an ultimatum that he had to vacate his home by Christmas at the latest.
Through the mediation of the former pastor of the Catholic University Community (KHG) in Cologne, a 56-year-old homeless person had the chance to lead a secure and orderly life on the premises for six years.
For the current management of the KHG, however, this man apparently represented a disruptive factor. Two weeks ago, she issued an ultimatum against the homeless person who had been tolerated until then: He should therefore leave his usual place of residence – a place to stay on the premises – before Christmas.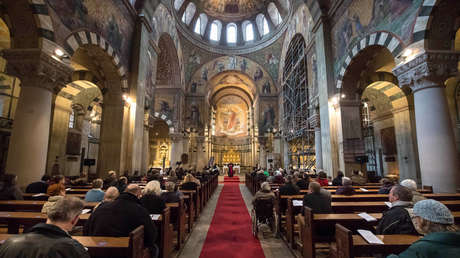 Again Kölner Stadt-Anzeiger reported on December 13, the 56-year-old was found dead early Monday morning this week in the basement of the KHG. According to the police, there was initially no precise evidence of third-party negligence. According to the latest findings, the confirmed suicide is said to have been an act of desperation by the homeless.
Members of the community described him as popular. He tended the flowers on the property and repaired bicycles. Staff and students provided him with the food he needed.
Klaus Thranberend, the former college pastor, rose loudly Cologne Express clearly formulated allegations against his successor and the archdiocese responsible for the KHG:
"This action of a completely legalized church is unbearable, unpastoral and anti-social. How can you do something like that, especially shortly before Christmas?"
According to katholisch.de The Archbishopric stated in a statement that "various KHG officials had already spoken to the homeless person since 2020 that using the KHG premises could not be a permanent solution for him." The aim was therefore to help the man "with professional support to build a regulated perspective for his life and to find a suitable apartment for him."
The homeless, who did not have valid identification papers, agreed to contact the emergency services by December 15, it said katholisch.de. The head of the school / university department, Bernadette Schwarz-Boenneke, announced on Tuesday:
"Nobody can judge what has to go on in a person when he sees his last resort in killing himself. Our thoughts and prayers are with him and all who mourn him."
More on the subject – Archdiocese of Cologne: Legal fees twice as high as compensation costs for victims of sexual violence