14 Dec. 2021 12:22 p.m.

Up until now, the Westphalian city of Münster was probably not well known for extravagant parties. Just in times of the Corona crisis, this seems to be changing – in a negative way. After a dance festival, despite the strict Corona regulations, a number of people tested positive again.
In 2004, Münster won the "International Awards for Liveable Communities" (LivCom Award) and was thus named the "most liveable city in the world" in the international city competition. Since then, the tranquil city in North Rhine-Westphalia has won one prize after another for its high quality of life. And yet: Not all that glitters is gold.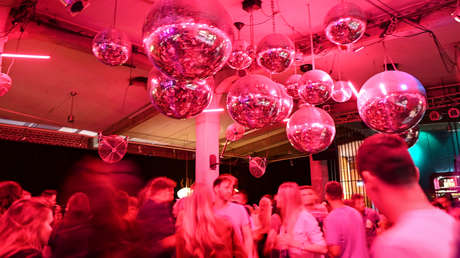 This applies to the Westphalia metropolis, especially in times of the Corona crisis. Since then, headlines in particular have hit the public from Münster that do not at all want to correspond to the corona narrative of a "pandemic of the unvaccinated" that is spread by politicians and the media.
For example, when the city announced at the beginning of September that after a dissolute "Corona-Hotspot 2G-Party"Over 70 night owls had tested positive for SARS-CoV-2. Fortunately, the disease progression in those affected was mild or even asymptomatic," it said.
A few months have passed since then, and 2G (vaccinated or recovered) is increasingly being replaced by 2G + (vaccinated or recovered plus current) in order to protect against infection [negativ] tested) displaced. And Münster promptly made new headlines. So it was said about the Westphalian News on Monday:
"Coronavirus infections have been registered in at least 14 participants in a three-day dance event in Münster."
Of the total of 134 participants in the dance marathon from December 3rd to 5th, only two would have their residence in the city of Anabaptists. It was a so-called "couple dance festival" according to the said Corona regulations. Now the "Team Corona" of the Münster health department have taken on the matter in order to get to the bottom of the curious events. The first results of the investigation meanwhile again indicate rather mild symptoms:
"The symptoms (cough, fever, sore throat, headache and body aches) of the vaccinated people can be described as relatively mild."
Now, however, all dance enthusiasts involved should undergo an additional PCR test. And something else made the Corona investigators sit up and take notice: three "Omicron cases" were detected. The contact persons of a woman from Münster who tested positive accordingly were immediately "identified" and "isolated".
more on the subject – Corona crisis? – In Germany 34 hospitals will be closed