14 Dec 2021 10:45 p.m.

The first Russian vaccine against the coronavirus has been produced in Serbia for more than half a year. Almost two million cans of Sputnik V have now been manufactured in Belgrade, according to the Serbian Minister for Innovation and Technology.
If you want to be vaccinated in Serbia, there is a whole range of vaccines to choose from – from BioNTech / Pfizer vaccine from the German company and its US partner to the Chinese Sinopharm to the Russian Sputnik V.
The Russian vaccine, developed by the Gamaleja Institute for Epidemiology and Microbiology in Moscow, is now also being produced in Serbia itself. Since the start of production in early June, almost two million doses of Sputnik V have been produced at the state-owned Torlak Institute for Virology in the capital Belgrade.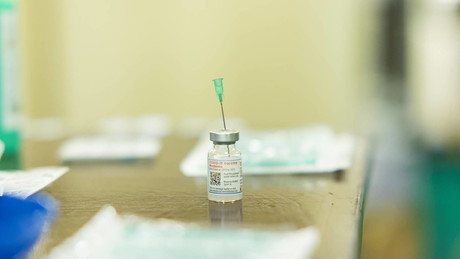 This has now been announced by the Serbian Minister Nenad Popović, who is responsible for innovation and technological development.
Serbia was one of the first countries in the world to start manufacturing Sputnik V under a Russian license. According to Popović, this is the result of an agreement between Presidents Aleksandar Vučić and Vladimir Putin. The Serbian people are "grateful to Russia and President Putin for this". The Serbian minister went on to say that "at least four million cans will soon be produced" in the Western Balkans country.
Around 47 percent of the approximately seven million inhabitants of Serbia – excluding the breakaway province of Kosovo – are so far considered to be fully vaccinated. According to Popović, most Serbs would have chosen Sputnik V. He added by way of explanation:
"The citizens of Serbia have great confidence in the Sputnik V vaccine. They believe in its high safety and effectiveness, which is why most of the people in Serbia have chosen this vaccine."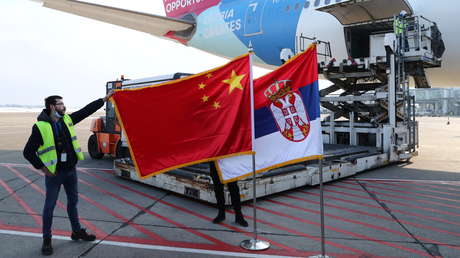 The Russian vaccine is also used in neighboring Bosnia-Herzegovina, in the Serbian part of the country Republika Srpska.
The Sputnik V was already registered in Russia in August 2020 as the world's first vaccine against the coronavirus and is currently approved in almost 70 countries with a total population of almost four billion people.
About a month ago, Popović announced that Serbia had also initiated the registration process for the Russian vaccine Sputnik Light and that it would also use it for booster vaccinations. Accordingly, Belgrade will soon sign a contract to order around one million cans of Sputnik Light.
In addition to the Russian vaccine, Serbia is also planning to manufacture the Chinese vaccine Sinopharm under license. Production is scheduled to start in early 2022. Serbian President Aleksandar Vučić laid the foundation stone for the construction of a Chinese factory in Belgrade at the beginning of September.
more on the subject – Gamaleja Center: effectiveness of Sputnik Light against the Corona Delta variant is 70 percent