Russian President Vladimir Putin on Sunday offered his "deepest condolences" to his US counterpart Joe Biden after hurricanes that killed at least 83 people in the United States, the Kremlin announced in a statement.
In a telegram to Biden, Putin said: "In Russia, we share the pain of those who lost their relatives. We hope that the wounded will recover and the repercussions of the catastrophe will be overcome."
For his part, US President Biden considered, Saturday, that the hurricanes that left dozens of dead in the center of the United States constitute an "unimaginable tragedy."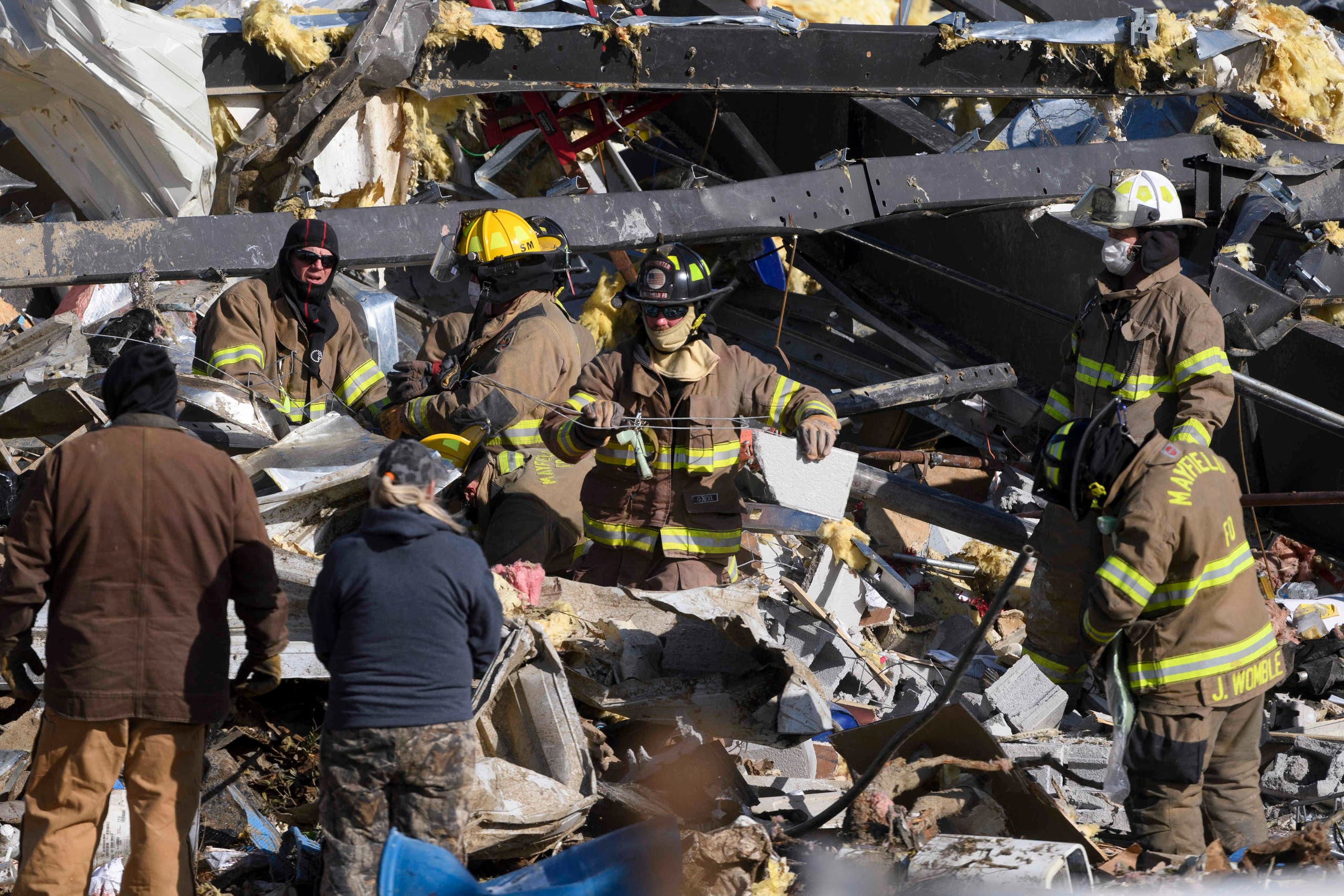 Biden said via Twitter that he was briefed on the latest developments on the ground, adding: "We are working with (state) governors to ensure that we have what is necessary for us to search for survivors."
It is noteworthy that the longest US hurricane ever tracked was a storm that extended 219 miles in Missouri in 1925. It claimed the lives of 695 people.
Violent snowstorms hit the United States of America and Canada, causing dozens of deaths, power outages and massive material damage.
In Canada, a snow storm caused power outages for 280,000 homes and facilities.
Hydro One Electricity Company said on Saturday that strong winds blew in the Canadian province of Ontario, which led to the interruption of power to more than 280,000 homes and facilities, but the power was restored to some of the affected people at a later time, quoting Reuters.
The company, which supplies electricity to about 1.4 million customers in the region, said it expects more disruptions until the wind speed calms down.
Although electricity has been restored to about 78,000 customers, another 210,000 are still without electricity.
Environment and Climate Change Canada issued wind warnings for southern Ontario and said winds were expected to reach 120 kph.
In a new American development, an avalanche swept through part of a ski resort in Washington state used to access remote ski areas, Saturday, killing a 60-year-old man and temporarily trapping others, according to the Associated Press.
The avalanche was reported around 10:50 a.m. in the Silver Basin area of ​​Crystal Mountain, which is located about 137 kilometers southeast of Seattle.