13 Dec 2021 10:45 p.m.

A commentary by David Haggith
"Although it is still too early to really make definitive statements about it, it does not look as if the new variant causes a particularly high level of damage. So far the signs are slightly encouraging"said Dr. Anthony Fauci last week. While Fauci also said that the mutation to the new variant appears to have enabled the virus to infect people more easily, this might not be a bad thing if the virus turns out to be a lot." Indeed, some studies and observations show that this mutation could prove to be what some would call a godsend.
This is because those who become infected with the new strain could gain naturally improved immunity to all of the strains. While the mRNA vaccines only build immunological recognition of the spike protein, which mutated significantly in omicrons, potentially making the vaccines less effective, contamination with the omicron variant can result in immunity that takes into account many other aspects of the coronavirus, for which the mRNA vaccine does not program the body to defend itself.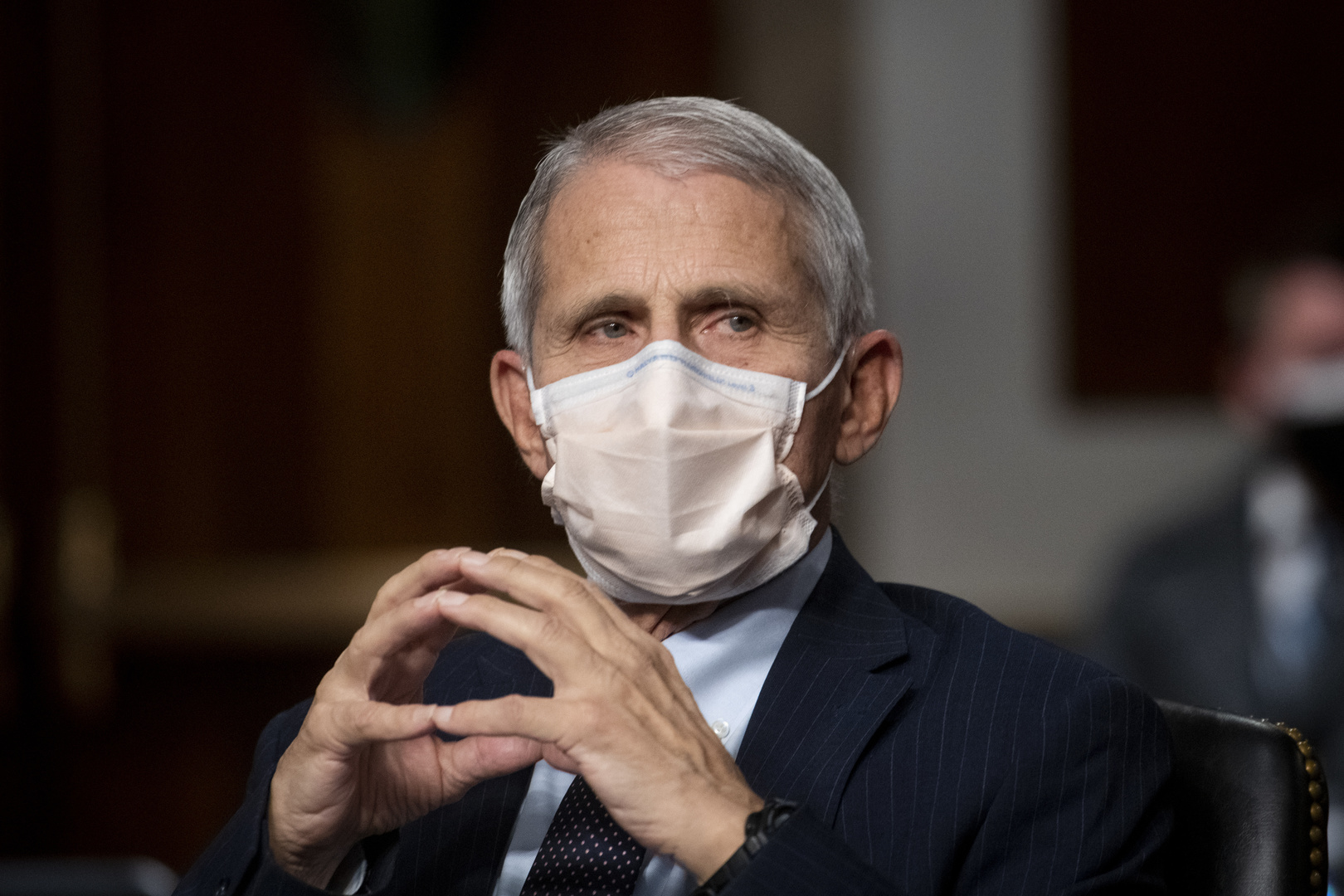 Dr. Angelique Coetzee, Chair of the Medical Association of South Africa, criticized the "extreme" reaction of the West to the announcement of the detection of the new variant in South Africa: "I've seen a lot in my medical career, but nothing prepared me for the extraordinary global response that followed my announcement. This variant of the virus had been around in southern Africa for some time. Let me be clear: nothing I have seen in this new variant justifies the extreme measures taken by the UK government in response. Nobody here in South Africa has been hospitalized with the Omikron variant, and it is also assumed that nobody here has been seriously ill with it."
Coetzee notes that all of the Omicron cases she saw in South Africa turned out to be mild. If South Africa's experience with Omicron proves typical, the illness causing the virus won't be worse than the flu, but the protection it offers against more hideous forms of COVID-19 may prove as good as one Immunity that any form of COVID-19 leads to.
"If, as some evidence suggests, Omicron turns out to be a rapidly spreading virus with mostly mild symptoms for the majority of people infected with it, it would be a useful step on the road to herd immunity"wrote Coetzee.
The researcher Dr. Houman Hemmati even went so far as to say that Omikron could actually bring about the end of the pandemic:
"If this, hypothetically, doesn't cause a significant or really serious illness and, on the other hand, is highly contagious so that everyone gets it, then suddenly you can have a scenario where you have a large subset, if not all, of the population that get a mild or no version of the disease, but develop antibodies and become resistant, so if a more deadly variant ever emerges later, you are protected."
Professor Anatoly Altschtein of the Gamaleja Institute of Epidemiology and Microbiology in Moscow, which developed Russia's Sputnik vaccine, said, "Delta will go away and this new variant could take its place, but the pandemic won't be so dangerous. Now, about dying three percent of those infected, and with this variant of the omicron, the pathogenicity – the ability of the virus to cause disease – is likely to decrease if it really spreads.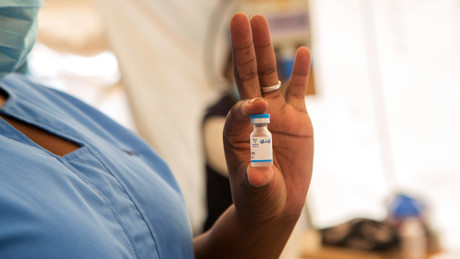 If the coronavirus is comparable to influenza in case mortality, we will consider the pandemic over. There is a chance the Omikron pandemic will end. "However, the professor expressed a major reservation that it remains to be seen what happens when Omikron infects the elderly.
In fact, some studies have shown that immunity acquired by COVID-19 is more protective and longer lasting than immunity acquired by vaccination. As part of a Study from Israel, one of the nations with the highest vaccination rates in the world, the medical records of tens of thousands of Israelis were examined, and this found that those who had COVID-19 infection showed better protection against the Delta variant than those who did were fully vaccinated.
"The natural immune protection that develops after a SARS-CoV-2 infection offers significantly more protection against the Delta variant than two doses of the Pfizer BioNTech vaccine. According to a large-scale Israeli study, people who have already had SARS-CoV-2 infection have a much lower risk of contracting the Delta variant, developing symptoms of it, or being hospitalized than those who do who have never been infected but are vaccinated."
The study's authors strongly recommend that one should not try to get infected just because their study shows that naturally improved immunity has no demonstrable disadvantage compared to vaccinated immunity: 'What we don't want is people saying,' Okay, I should go out there and get infected, I should have an infection party. Just because someone could die doing it. "
The study's leaders undoubtedly felt the need to issue this warning, since their results appear to be so impressive. After all, this is "the largest real observational study to date to compare natural and vaccine-induced immunity to SARS-CoV-2".
Naturally enhanced immunity can last even longer. Michel Nussenzweig, An immunologist at Rockefeller University researching immune responses to SARS-CoV-2, noted that his research group "has collated data showing that people who recover from SARS-CoV-2 infection continue to have one develop increasing numbers and types of antibodies to the coronavirus that remain effective for up to a year ". The data suggest that immunity is very long-lasting in convalescent individuals. "It's a textbook example that natural immunity is really more effective than vaccination," commented Charlotte Thålin, doctor and immunologist at Danderyd Hospital in Sweden.
The Israeli study found that previously unvaccinated people who were vaccinated in January and February were six to 13 times more likely to be infected in June, July and the first half of August than unvaccinated people who were previously infected with the coronavirus . "The differences are enormous," says Thålin, although the study has its weaknesses, as it was retrospectively and in this sense not a "pre-defined" study and has not yet been confirmed (or refuted) by other studies. "We continue to underestimate the importance of natural immunity to infection, especially if the infection was recent," said Eric Topol, doctor and scientist at Scripps Research.
Now, of course, Omikron can offer a far less risky route to this quality of immunity. If so, there is still one big problem: few people can know if they are exposing themselves to Omikron or a more deadly strain of COVID-19. Omikron could even naturally resolve the injustice treatment options that exist for poorer nations. When asked about the UK's decision to give all adults COVID-19 booster doses in the coming months, Dr. Mike Ryan, WHO director of emergencies, said this was being done from a "position of luxury" while other countries did not have enough vaccines to protect even the most vulnerable.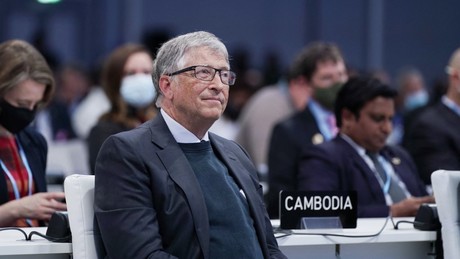 Now that the new COVID-19 variant has been discovered in almost every region of the world, millions of poorer people in Africa and other countries – to whom the West has not helped much despite all its promises – could become unintended beneficiaries of "free vaccination" Omikron, which offers broad immunity to other more harmful forms of COVID-19. In fact, there is a chance they will fare better than the vaccinated.
Fauci said that it is now "The key is to get more Americans to get booster vaccinations, whether you can do it or not. However, if the omicron variant turns out to be no worse than typical flu, we may not have to do anything. Omikron could help us get a grip on all of the COVID-19 strains."
Perhaps a third of Americans will not be vaccinated the way Fauci wants them to be vaccinated anyway, regardless of incentives or punishments, including being fired from their jobs. It can be expected that large numbers of Americans will oppose any approach to vaccination that they see as a deprivation of their civil liberties. Adopted penalties as severe as loss of livelihood could even bolster their resolve if another dose of politics is added to this natural resistance.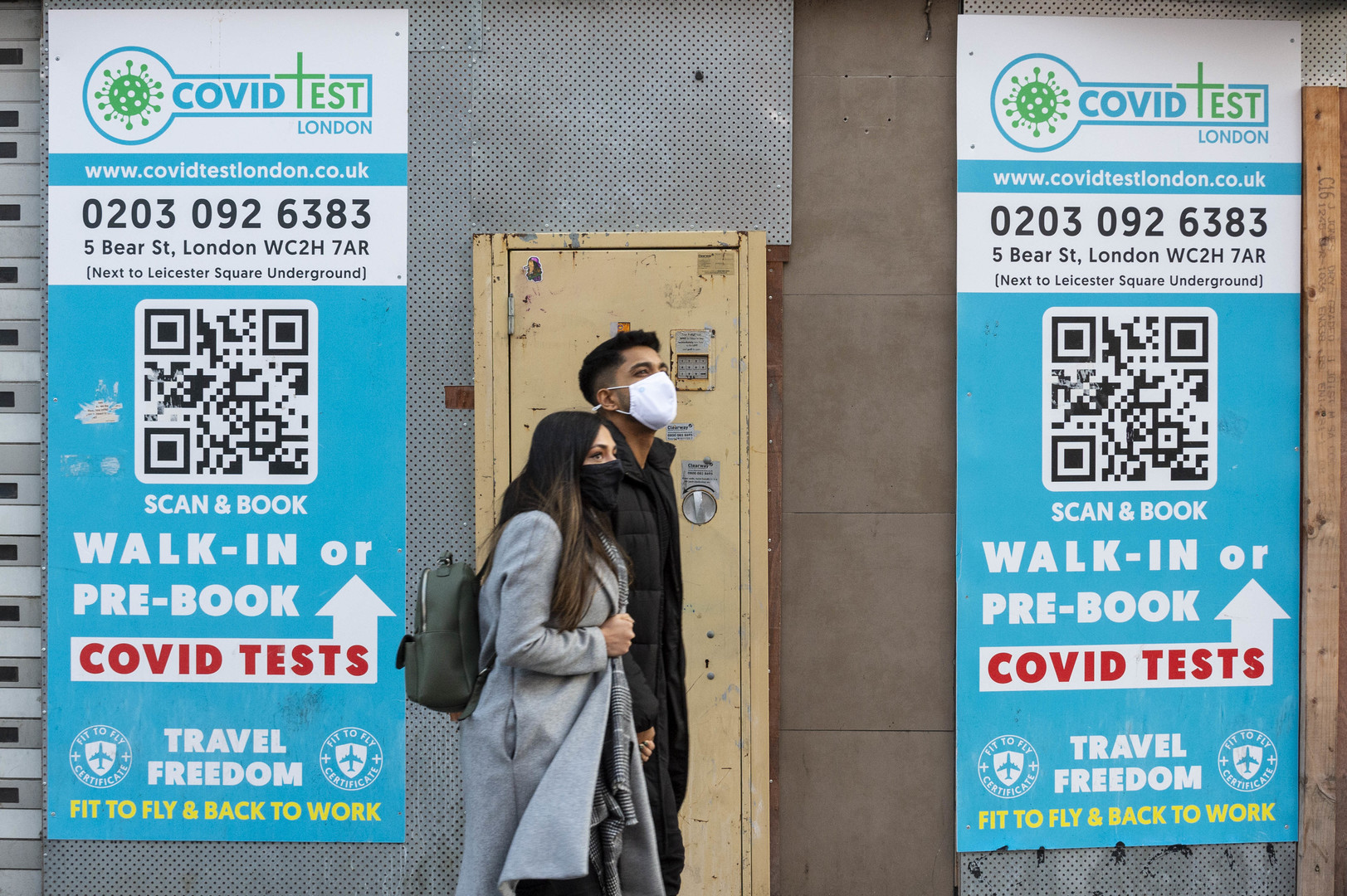 Rather than trying in vain to put down that resistance and hope that these people give up with enough pressure, an alternative plan would be to allow Omicron to spread to areas where it is prevalent, as we allow other common flu and colds to do instead of locking people up or pushing them harder to get vaccines that don't protect against Omikron anyway. IF Omicron proves to be as mild as Dr. Fauci and others have predicted, it is likely that this could offer a better way forward. In other words, don't overreact. If you don't overreact and show the courage to develop a little natural herd immunity, Omikron could help us defeat this virus.
RT DE strives for a wide range of opinions. Guest contributions and opinion articles do not have to reflect the editorial team's point of view.
Translated from the English.

David Haggith is a writer published by Putnam and HarperCollins. He is the editor of the Great Recession Blog and writes for over 50 business news websites. He tweets his humor on all aspects of business @EconomicRecess.