14 Dec 2021 8:46 am

US President Biden has said Finland's decision to purchase US fighter jets will pave the way for closer military ties in the years to come. He stressed that he shared "worries" about Russia with his counterpart in Helsinki.
In a conversation with Finnish President Sauli Niinisto on Monday, US President Joe Biden praised Finland's decision to buy 64 fighter jets from US defense company Lockheed Martin to replace the aging American F / A-18 fighter jets. Biden described the purchase as "a strong basis for even closer bilateral defense relations in the years to come".
The two heads of state "also discussed their shared concerns about Russia's destabilizing military build-up along the Ukrainian border and the importance of transatlantic efforts to de-escalate the situation," the White House said.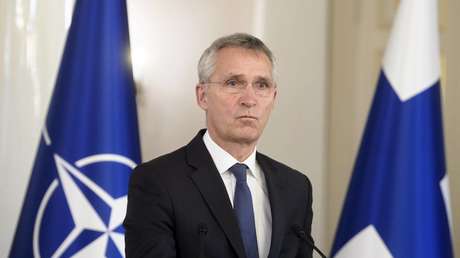 In Helsinki was called It was said that the main topic of the conversation was "the worrying situation on the borders of Ukraine". Both presidents "think it is important to work together to find a diplomatic solution to the tense situation".
Niinisto also said he appreciated NATO's open door policy but did not say a word about the purchase of the F-35s. A phone call with Russian President Vladimir Putin is planned for Tuesday.
The F-35 contract announced on Friday is worth almost 8.4 billion euros and includes the fighter jets, their armament and maintenance until 2030. According to the commander of the Finnish air force Pasi Jokinen, Finland is expected to join the Gradual commissioning of the jets begin.
Lockheed Martin prevailed in the competition against Boeing, the French company Dassault as well as the Eurofighter consortium and the Swedish company Saab. Defense Minister Antti Kaikkonen emphasized that "all the countries involved are very close and valued partners of Finland".
Finland is the second neutral European country to opt for the problematic and expensive US jet, which even the Pentagon described as a failure back in February. In June, Switzerland announced the purchase of 36 F-35A fighter jets valued at $ 6.35 billion.
more on the subject – Finland's President is considering joining NATO