With the stalemate taking place in the ongoing nuclear negotiations in Vienna, and amid waning hopes of reaching a consensus soon, the US National Security Adviser, Jack Sullivan, is expected to visit Israel next week to discuss the Iranian nuclear file.
Sullivan will meet, according to what Al-Arabiya/Al-Hadath correspondent reported today, Tuesday, Israeli Prime Minister Naftali Bennett, Defense Minister Benny Gantz, in addition to Foreign Minister Yair Lapid.
Israeli plans to attack Iran
This upcoming visit comes amid an atmosphere of pessimism over the nuclear talks, which started in its seventh round on November 29, 2021, but it did not achieve any significant progress, after the Iranian delegation was accused by the United States and European countries of abandoning all what was agreed upon during the rounds. The previous six, and the demand for more concessions by the West.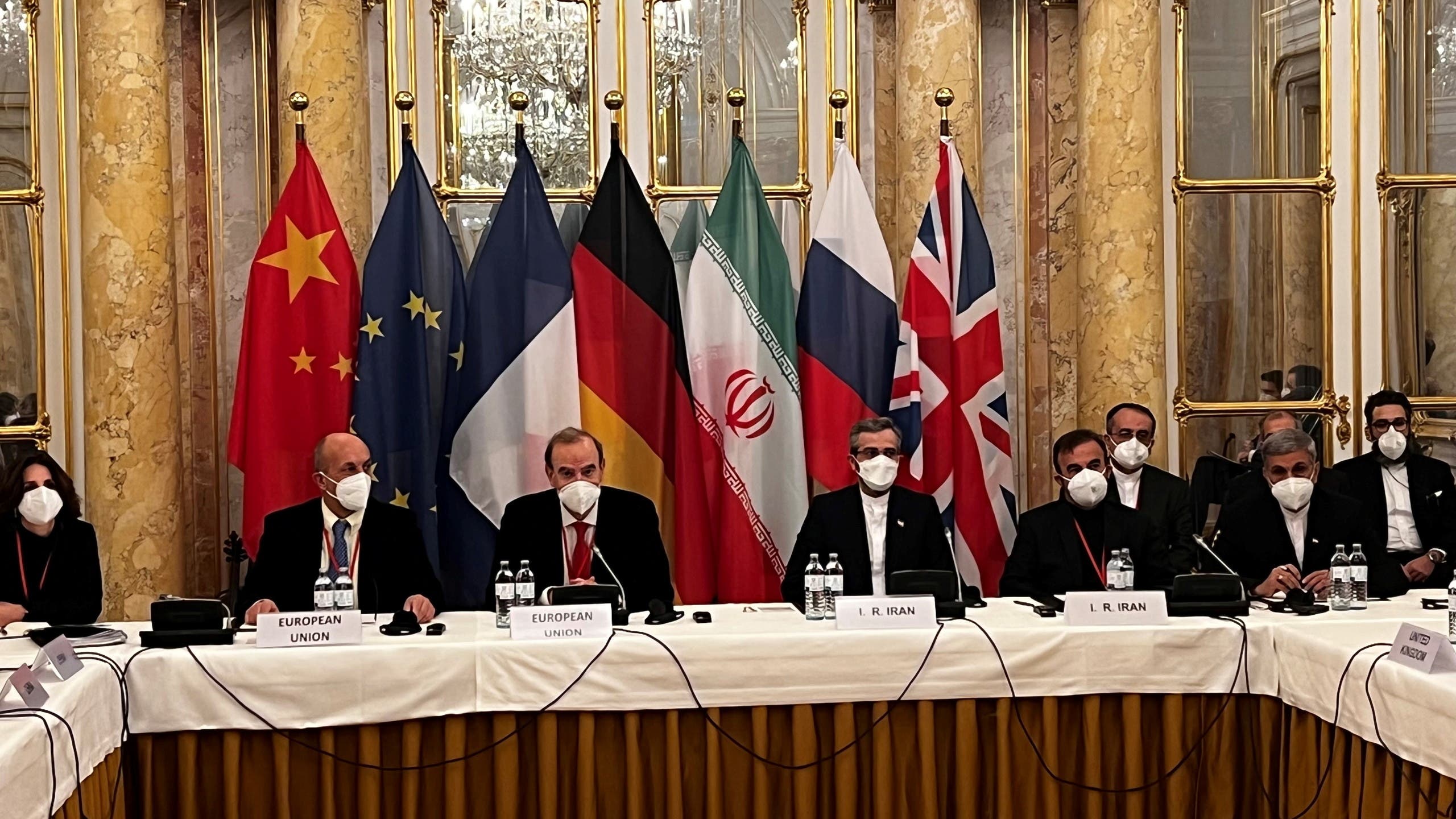 From the nuclear talks in Vienna (archive – Reuters)
It also comes amid several reports, which confirmed during the past days that Tel Aviv, which has expressed its discontent more than once with the nuclear talks, considering that it will not lead to a result, but rather will encourage Tehran to move forward with its nuclear program behind the scenes, has developed scenarios to strike sites and facilities in Iran.
The Israeli Defense Minister had confirmed, during last week's visit to Washington and his meeting with his American counterpart, that his country is ready to do whatever is necessary to confront Tehran and its nuclear program.
As for the Vienna talks, he believed that the United States and European countries understand what is happening well, referring to the Iranian delegation's procrastination and evasion by making more demands.
He also considered at the time that the Americans and Europeans were losing patience, saying, "There was no progress in the talks, and they realize that the Iranians are playing."
It is noteworthy that several European diplomats warned on Monday that time is running out for the nuclear negotiations. Senior diplomats from France, Britain and Germany said that Western powers have not yet held real negotiations with Iran in the Austrian capital, warning that unless there is rapid progress, the nuclear deal will soon become "meaningless", in light of the rapid development of Tehran's nuclear program.