I traveled throughout Yemen, which was "happy" before 2011, more than 12 times during a period of 8 years, each visit lasted from a week to 3 months. This country that used to ache with pride and loftiness, and is still suffering silently without the world feeling it or the conscience of humanity lifting its condition… This is what the French photographer Helen David says, expressing with emotion her passion and great love for Yemen, in which she spent the most beautiful years of her life, according to her expression, considering It is her second home, and Helen is an archaeologist and scientific painter, interested in drawing artifacts, and photographing them in museums and archaeological sites.
Yemenis: Human metals such as gold do not rust and do not change
Helen tells the chapters of her story in the happy Yemen before the year 2011, beginning her talk to "Al Arabiya.net", saying: "My first trip to Yemen was in 2000 to an archaeological site in the desert southeast of Ma'rib, and the last trip was in 2008, I was eagerly interested in exploring The Middle East, and I found in Yemen the noblest human values ​​that have disappeared from our "modern" Western societies, most notably solidarity and societal cohesion.This country seemed to me different and enchanted by its harsh mountainous environment that imposes difficult life conditions on people, but it shaped their awareness and kneaded their experiences with the violence of nature and the rugged terrain to produce Human metals do not rust and do not change, just like the value of gold.
In addition, before 2002, Helen lived in Syria, but Yemen occupied a place according to her in her conscience, adding: "I do not miss an opportunity to return to it, whether to work or explore and enjoy its special atmosphere. The essence of the people is nothing, except for the culture of the "Janbia" and the language of the "Kalashnikov".
Photographic trips documented in a printed book about this city
According to Helen, the reason for her visit to Yemen was to work in archaeological excavations, document historical sites and prepare books for publication. Then she went to teach graphic documentation and photography of ancient manuscripts to Yemeni scholars at the university, museums, and various cultural institutions, and she met the director of a printing company in Sana'a, who suggested to her He took pictures to publish in a book about the city of Zabid, and he arranged trips to take more pictures of the city of Hadhramaut, and rural places located on mountainous heights.
The Yemenis are similar to the French in these characteristics
When asked about the commonalities between French culture and Yemen, Helen says: "The French people share with the Yemenis the spirit of rebellion with a commitment to values, and perhaps this state of mind is what made the French human rights champions, and they also have an unparalleled artistic taste, just like the Yemenis. I have always admired the way Yemeni men dress, and the way they choose the color and design of their traditional clothes and head coverings, as well as their ingenuity in designing their metalwork such as Janabiya, crafting jewelry and embroidering women's dress, in addition to the amazing architecture and decoration of mosques, palaces and simple houses, and even their elaborate and distinctly distinct cooking method. About the flavors of neighboring countries.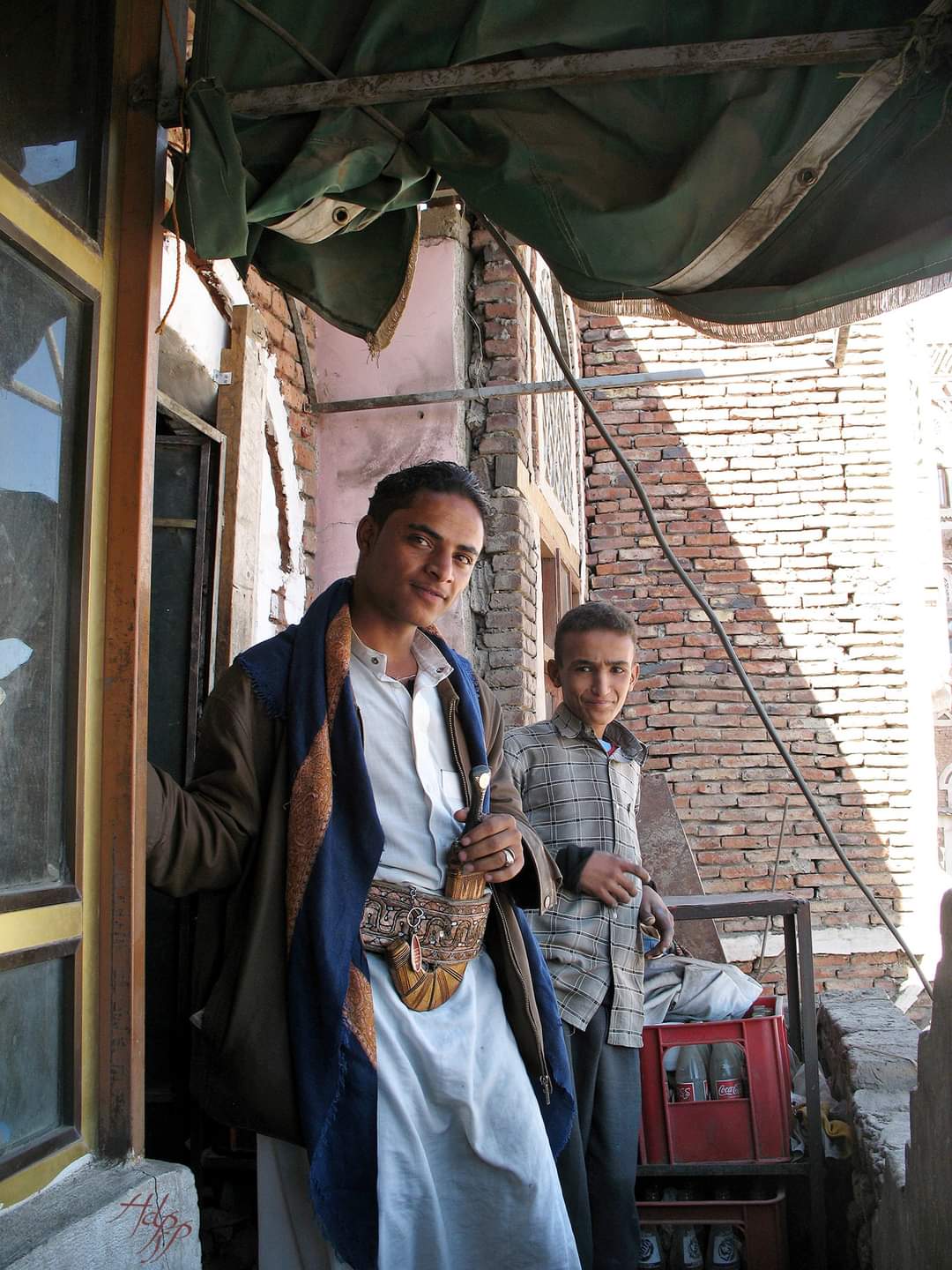 This is what I learned from Yemen.. and this blessing is missing in France
Helen says: "I can say that I have never felt unsafe wherever I went in the cities and countryside of Yemen, even and perhaps especially as a woman who sometimes travels alone, while I cannot say the same in my country France!" She adds: "There are clearly problems. It's about safety in some places, but there were people in charge who were careful not to endanger or even lose their visitors, even unknown tourists."
An Italian young man wants to shoot..and this is how the tribe members dealt with him
Regarding their sense of responsibility, Helen tells us about the issue of weapons: "In Europe people think that in a country where everyone carries a big knife and owns a Kalashnikov, it can be very dangerous, although I have never heard of anyone getting hurt by a dagger." When I was working in the Ma'rib region, which was witnessing disputes between tribes, and the team of foreign archaeologists was under the protection of a group of bodyguards belonging to a third tribe, to ensure that they remained neutral, and in the team was an Italian young man very enthusiastic about weapons, eager for a chance He had been harassing our bodyguards for weeks, begging them to let him try it but they refused, explaining to him that they were not using their guns for entertainment, because any sound of gunfire meant something to people, and might provoke them to inflame tension..and at the end of our stay, They let him test the weapon once, so he wouldn't leave unhappy, and for that we traveled an area about 20 kilometers away in the desert to be as far as possible from anyone who could hear the shot.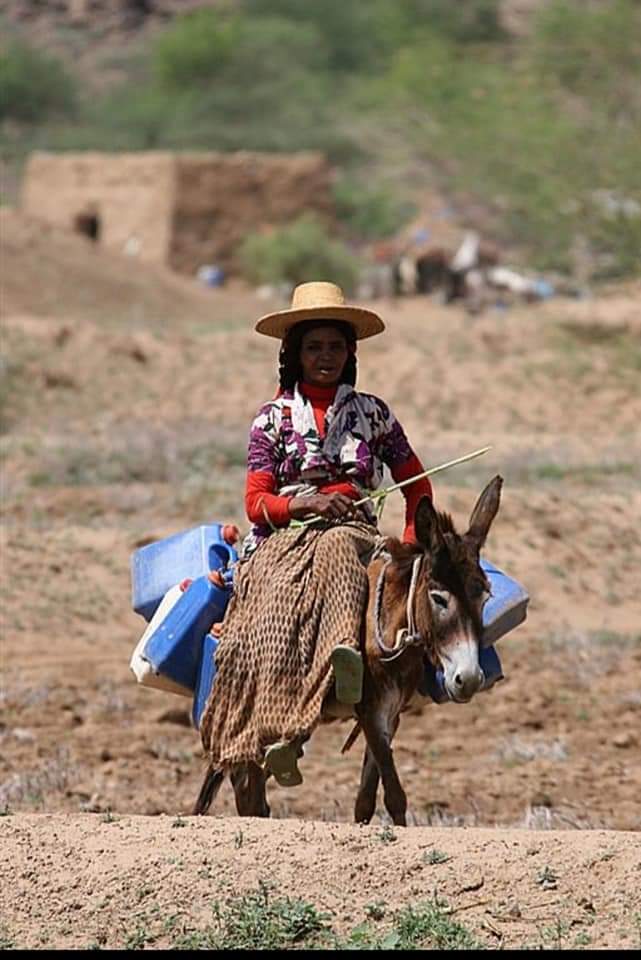 The fate of a bag stuffed with hundreds of euros fell into the hands of children
Another story that embodies the beautiful values ​​of Yemeni children, Helen says: "I lost a handbag containing several hundred euros while I was in Sana'a, and before I traveled to another city for a few days I got it back a week later thanks to the children of a poor family who found it and spent all that time looking for me In the city, they could only think that I left the country and used this treasure to meet their family's needs, but their honesty made that impossible, you can't imagine the happiness and comfort on their faces when they found me on the streets of Sanaa."
"I have frankly found more respect and appreciation for women for their work in Yemen than in Western countries, but I cannot say that everything is positive in Yemen just as it is, of course, in every country," Helen asserts.
The wars in Yemen have caused a tragic loss of human civilization
In the course of the conversation, Helen tells us that Yemen before 2011 is not the same as after it, as it was exhausted by war and conflicts, noting: "I cannot talk about Yemen after the war because I have not visited it recently, but the destruction that I hear about is a tragic loss of human culture. Few people know the extent This country is so incredibly rich culturally, it is sad to see how they are treated, when they are good, friendly, hospitable, intelligent and strong-willed people, and how their contribution to human civilization has always been unfairly overlooked.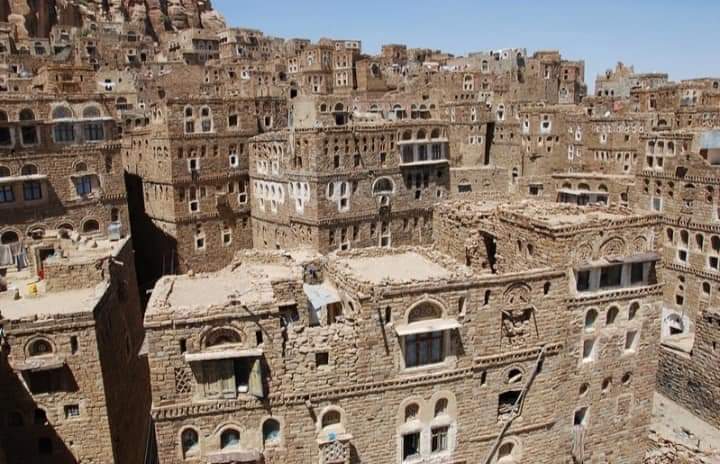 Helen expresses heartily: "The Yemen I saw before the war, thanks to my work in the Social Fund for Development, was on the way to great improvements, and most importantly from the inside of the very essence of its wealth, where there was not much help from the rich countries, the energy of the people was The Yemeni people to modernize and develop their country are simply amazing. It is a tragedy that this positive movement has stopped, and it is feared that the country will go back decades."
I yearn for this city..there is a lighthouse that is the most beautiful in the world
Helen does not hide her intention to think about visiting Yemen again, as she expresses her nostalgia, saying: "Who among us does not want to return to Yemen after his first visit, I have a special attachment to the city of Zabid, which is closest to my heart, where I stayed for several weeks with a family, for my work, a minaret and a mosque in Alexandria They are the most beautiful in the world in my opinion, and I have great longing for the city of Sana'a, and the cities of Taiz and Aden."
A people who possesses cultural wealth and human elements and is "oppressed by the media"
Helen has a message that she would like to convey to the world through her pictures of Yemen, saying: "I seek to highlight the beauty and potentials of this country, the manifestations of the development of its culture and the amazing human being behind it – and to introduce them to the luminous civilized side of this people, to break stereotypes about some of their common behaviors. This people is oppressed by the media. Indeed, he needs to explore his true essence again, as he possesses many cultural and human components."
She adds, "Yemen and its people cannot be reduced to being the poorest among the countries of the Middle East, so how can the people who carved mountains for centuries, not to mention 'thousands of years' to turn them into fertile agricultural terraces up to 3,000 meters high, be considered insignificant."