December 13, 2021 10:24 p.m.

Delivered as ordered? After the retail trade was declared a taboo zone for the unvaccinated, apparently vaccinated and convalescent people also seem to have little desire for queues and the permanent disclosure of their health data. Therefore, a lot of sales migrate from brick-and-mortar retail to the Internet.
Is 2G the death knell for many brick and mortar retailers? At least in Bavaria there is "no rejoicing and jubilee" after the third weekend in Advent, said Bernd Ohlmann, spokesman for the Bavarian Trade Association, opposite the Süddeutsche Zeitung.
The strange hope that customers would feel "safer" with the 2G rule that recently came into force has not been confirmed. Many traders had actually expected that vaccinated and convalescent people would come more often if the unvaccinated are not allowed in the shops. But that was not the case; the opposite happened. In addition to the non-vaccinated and those who continue to be anxious, Ohlmann added those who say:
"I won't let myself be controlled if I want to go into a business."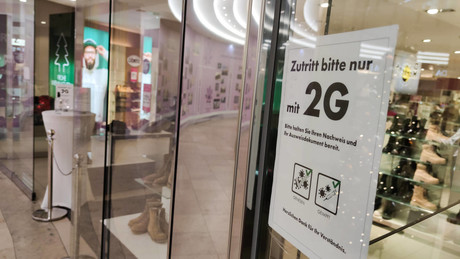 The third Saturday of sale in the Christmas season was even worse than last year – at that time, the lockdown only began afterwards. The retail trade in the Free State is therefore "light years away" from the festive mood. In stationary retail in particular, where 2G is required, things are not going well, based on the experience of the past few days. Ohlmann continues:
"Many shops have 40 to 60 percent fewer customers. The Christmas business is bobbing around in Munich, too."
Instead, sales are going online: "2G is a mega turbo accelerator."
The big online retailers like Amazon or Zalando earn most of it, but retailers with a good online shop can also make up for part of the lost sales in the store. "Overall, there will be no fewer gifts under the Christmas tree than in previous years," said Ohlmann. But especially for small shops without an online offer, things get "tight":
"Many are facing the abyss. Some are considering closing down immediately and relying on the corona aid from the state."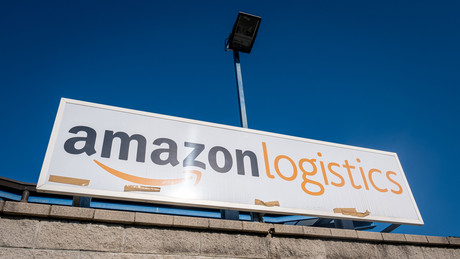 The Christmas business accounts for an average of more than 20 percent of annual sales in retail, 40 percent for toys and almost half for jewelers.
The head of the retail trade association sees the involvement of customers as positive: "There was hardly any grumbling." But of course shopping is not really fun with it. Uwe H. Werner, district manager of the Mittelfranken trade association, has also observed that most customers tolerate the 2G rule. However, he stated:
"But the control lines in front of the shops are of course not conducive to the shopping experience."
In Nuremberg, sales fell short of the already low expectations. The idea of ​​distributing armbands to the vaccinated so that they can get to the shops more quickly was rejected by the Bavarian authorities – not least because they were not forgery-proof.
more on the subject – Two-class society in Europapark Rust: wristbands show who is vaccinated and who is not