Dec. 13, 2021 9:22 am

South Africa's President Ramaphosa has delegated office to his deputy after testing positive for COVID-19. According to his own information, his condition is being monitored by the South African military health service.
The office of South African President Cyril Ramaphosa announced on Sunday that the head of state was sick with COVID-19. The fully vaccinated politician was reportedly tested after he was uncomfortable leaving the state memorial service in honor of former Vice President FW de Klerk in Cape Town.
The head of state is currently in Cape Town and has delegated government affairs to Deputy President David Mabuza for the coming week.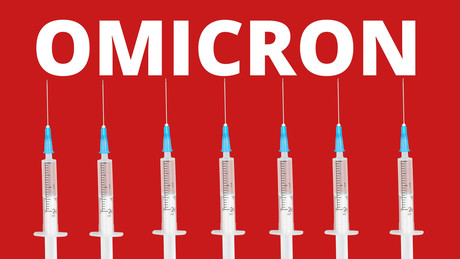 Ramaphosa visited several African countries last week. Some members of his delegation tested positive after a trip to Nigeria. According to the authorities, the president and his companions were tested at each travel destination.
The 69-year-old head of state of South Africa says he is in good shape. His condition is being monitored by the South African Military Health Service.
It is not yet known whether Ramaphosa has tested positive for the Omicron variant of the coronavirus, which has spread to several countries. South Africa, where the shape was first discovered, has been hit hardest.
In a statement on Sunday, it was announced that the country is registering more than 18,000 Omicron cases every day. According to the National Institute for Communicable Diseases, thousands of other "retrospective" positives were added to this number of new infections. South Africa has already recorded more than 90,000 deaths associated with the so-called coronaviruses.
more on the subject – Despite the booster: Seven Germans are infected with the Omikron variant in South Africa