December 13, 2021 2:05 p.m.

"Stand up for our country" is the name of a series of talks with which ex-President Donald Trump is traveling through the United States. His followers are pouring in. Although the next midterm elections will not take place until November 2022, thousands of Americans are already ready to support him with high entry fees.
The US President Trump, who was elected in November 2020, still attracts masses of supporters with his almost weekly appearances in changing locations. On Sunday, December 12, 2021, he and Conservative journalist Bill O'Reilly filled a basketball arena in Sunrise, Florida. The appearance was part of the so-called "history tour" of the two. Under the motto "Stand up for our country", according to the official presentation, this series of talks will deal with what went well and what went bad during the Trump presidency.
Even the lavish entry fees of $ 100.00 for the cheapest of the seats don't put off fans. However, the press, which tends towards the Democrats, makes fun of the fact that not all tickets could be sold: The top tier of the arena is said to have been cordoned off.
Bill O'Reilly himself spoke of over 10,000 spectators in the 19,000-seat arena, who gathered in a medium-sized agglomeration to listen to Donald Trump and give him financial support. The magazine Newsweek reported large crowds greeting him and O'Reilly in front of the arena and on the access roads. The city of Sunrise has about 100,000 inhabitants.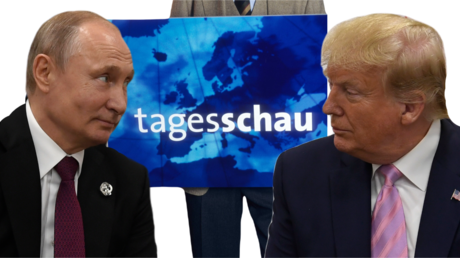 During the appearance in Sunrise, the ex-president repeated some of his well-known theses. Among other things, he renewed his demand that China should compensate the USA financially for the Corona crisis. According to Newsweek he entertained the crowd with jokes about Joe Biden and renewed the allegation of election fraud.
There has been speculation about Donald Trump's political future since he was voted out in November 2020. He himself does not rule out a new candidacy in the next presidential election in 2024. But observers also think it is possible that he could try to lead a Republican majority in Congress in connection with the 2022 midterm elections. The "History Tour" should be an early start to the election and fundraising campaign for the midterm elections.
The next leg of the "History Tour" will take Trump to Texas this weekend.
more on the subject – Will Michelle Obama be a presidential candidate?