The first match between Barcelona and Boca Juniors, the Maradona Cup match, dates back to August 1928, after which the two teams met 9 times, before they met on Tuesday, in the 11th confrontation, which is the first time they meet in the Middle East.
Each team outperformed the other in five confrontations, and the Catalan team managed to visit Boca 23 times, while the Argentine champion scored 15 times against Barcelona.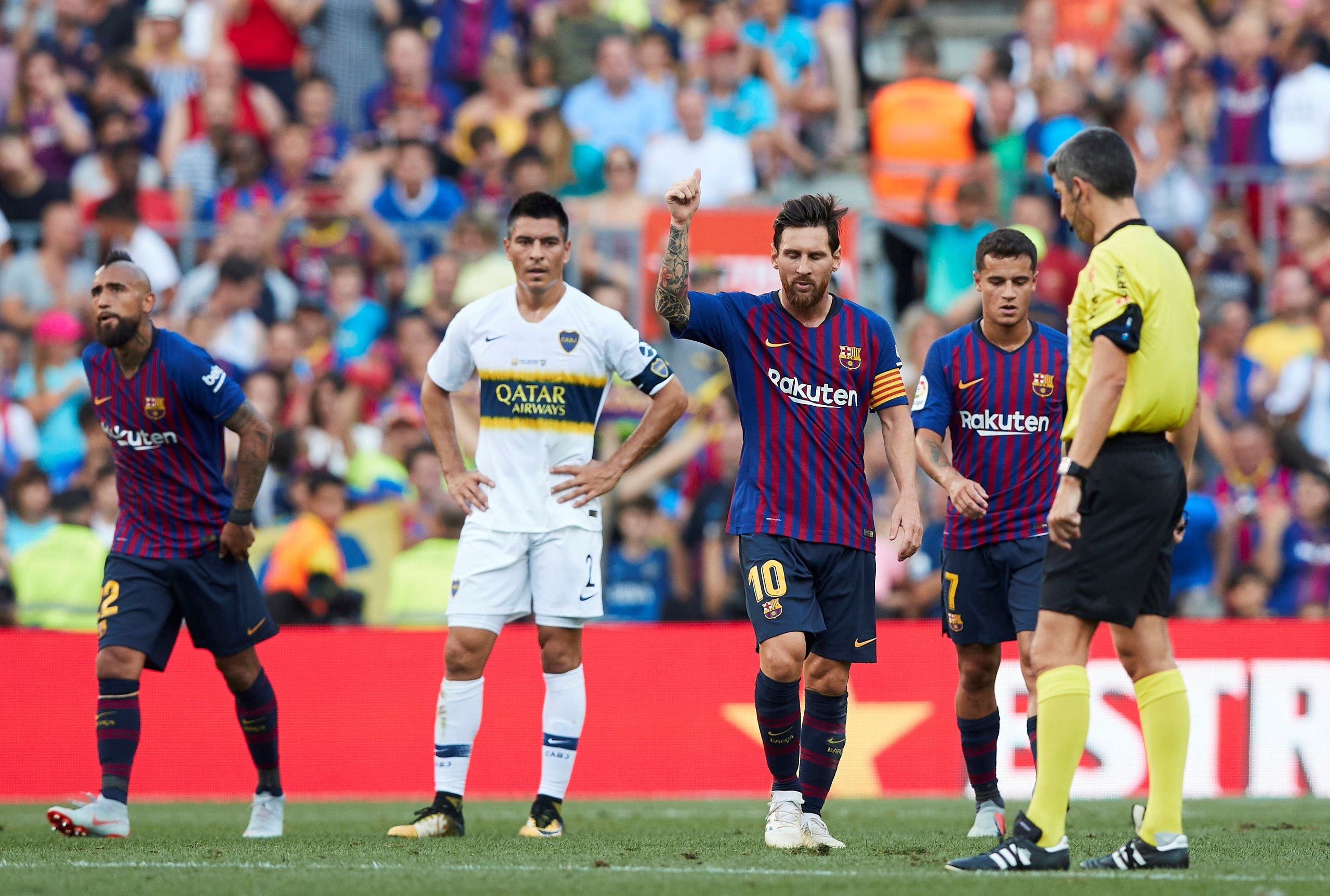 Barcelona won their first match, which was held in August 1928, with two goals against a goal at Boca Juniors Stadium, and their confrontations were repeated after nearly 35 years in July 1963, and saw Boca's victory with the same result 2-1.
Boca won again five months later, during their first meeting at the "Camp Nou" stadium of the Spanish club, 2-1, and the players of the blue and yellow team continued their winning streak with another victory in 1964 at the River Plate Stadium with three goals to two.
The year 1984 witnessed the biggest result between the two teams, after Barcelona won 9-1, but Boca managed to win again nine years later with a single goal in the match that was held in Tenerife, Spain.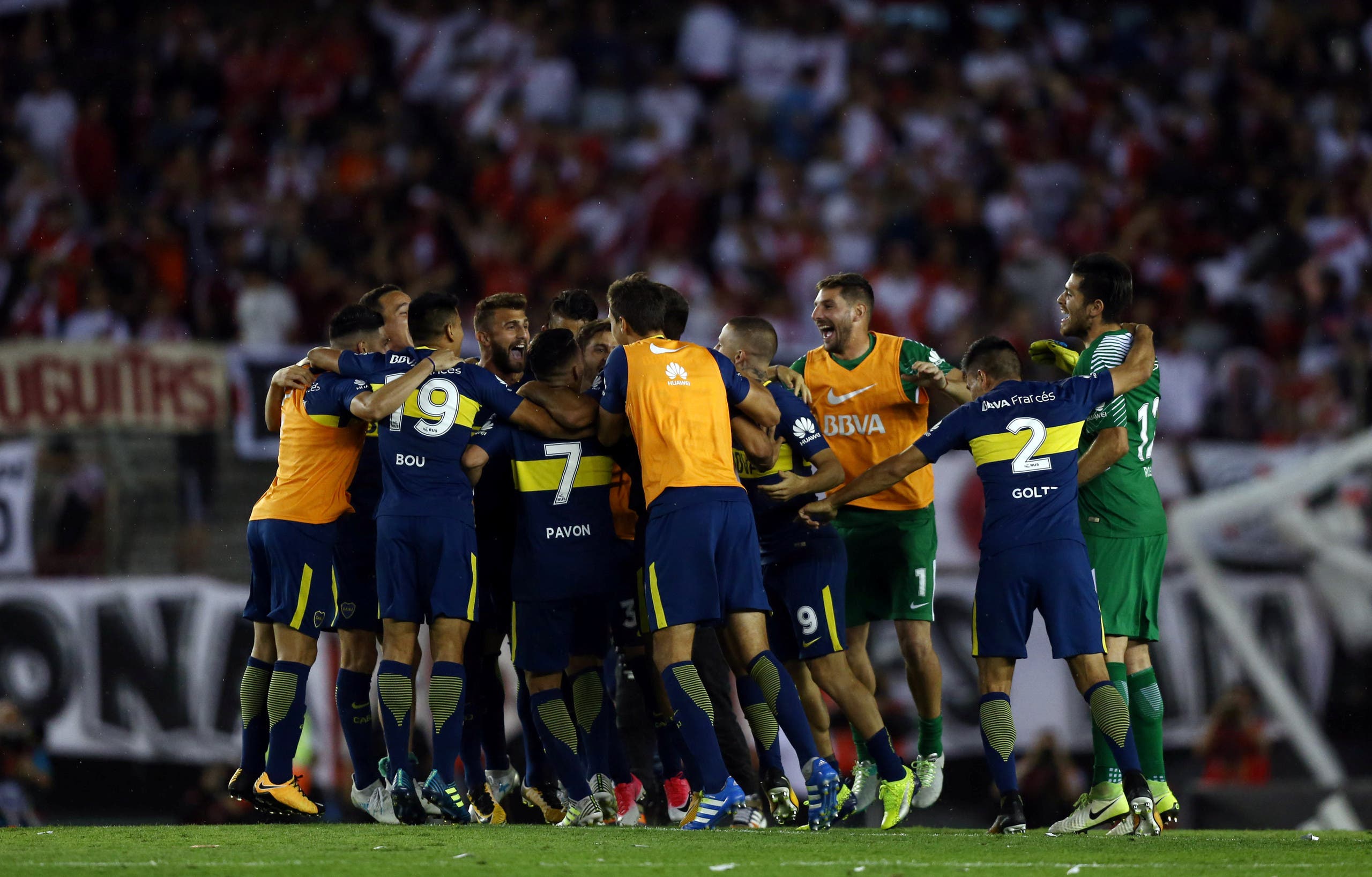 The date of August 11, 1999 is remarkable in the record of the two teams' meetings, during which the talent of Juan Roman Riquelme was discovered after he amazed everyone with his charming touch, and was the reason for his defense of Barcelona's colors later before returning again to Boca.
Riquelme, the current vice president of Boca, led his team to a 3-2 victory over Barcelona, ​​and the latter at the time included the stars Pep Guardiola, Rivaldo, Luis Enrique, Luis Figo and Patrick Kluivert. This match opened the door for him to move to the Camp Nou in 2002.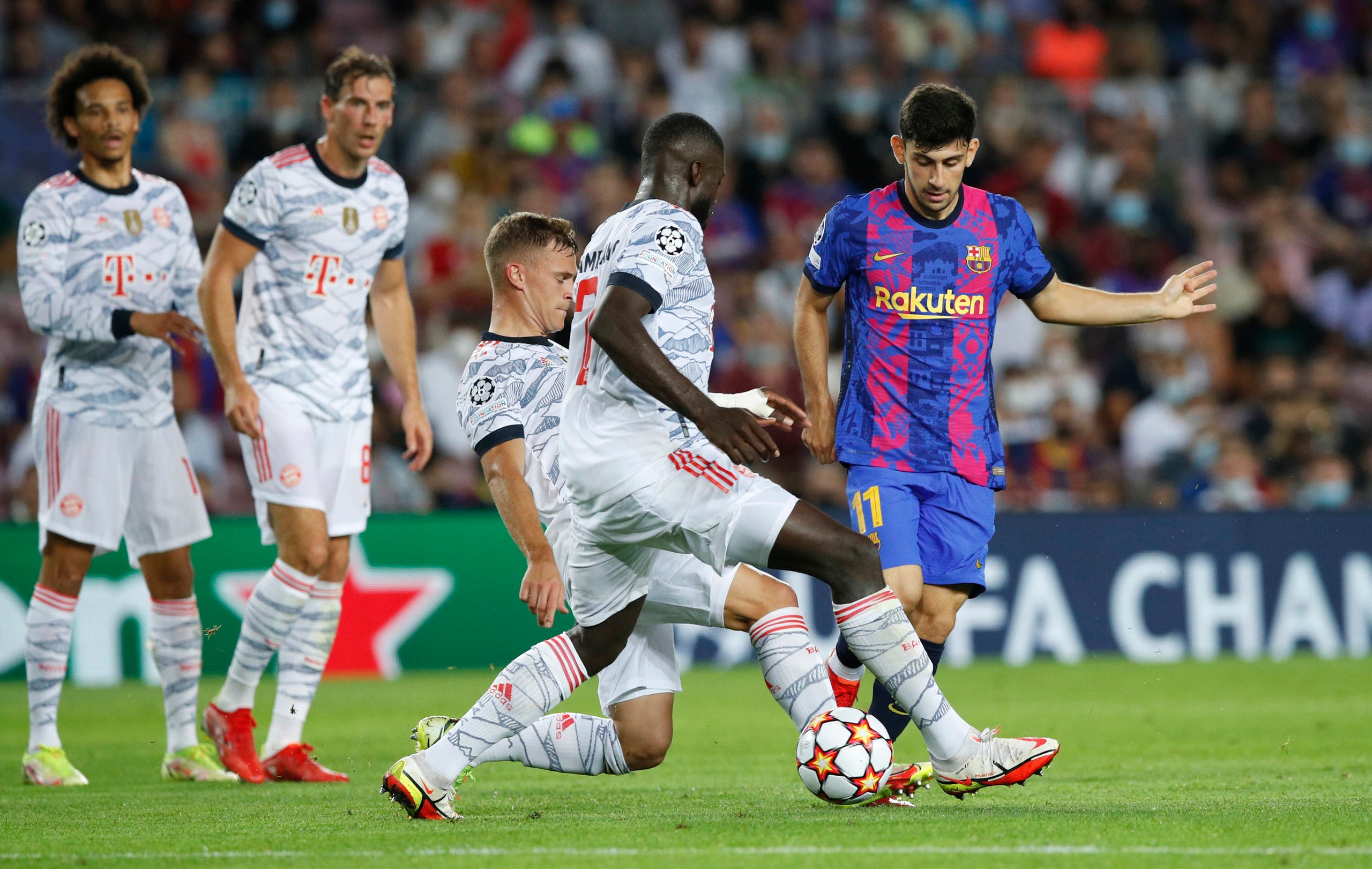 The two teams resorted to penalty kicks only once, when the match that was held in August 2003 at "Camp Nou" ended in a 1-1 draw, and the penalty kicks smiled for the owners of the land.
The Catalan team won the last two matches in its favour, 2-1 in 2008, and 3-0 in the Joan Gamper Friendly Cup in 2018.