A family photo that was swept by hurricanes that hit the United States on Friday evening crossed more than 200 kilometers with strong winds, according to an American young woman on the Internet.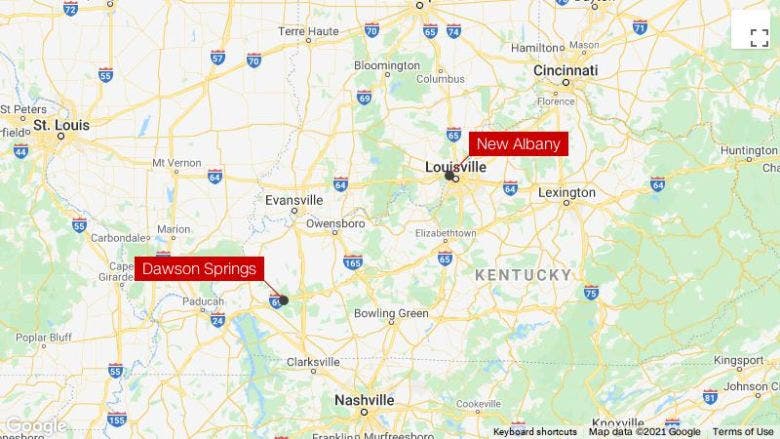 The distance traveled by the image is driven by the wind
As she walked out of the house on Saturday morning in New Albany, Indiana, Katie Postin spotted a small black and white photo stuck to her car window.
Walked out to my car in New Albany, IN and found this picture stuck to the window. Undoubtedly from a home that was struck by the tornado that ripped through Kentucky last night. Hoping to find its owners. It looks like it reads – Gertie Swatzell and JD Swatzell 1942 – pls RT pic.twitter.com/juoCYNAS3o

— Katie Posten (@katieposten) December 11, 2021
The photo shows a woman in a striped dress holding a child, and on the back of the photo the words "Gerte Swatzel and J.D. Swatzel, 1942" are written, indicating that it is an old family shot.
Posten posted the photo on her Facebook and Twitter accounts, hoping to find the owners. The post was widely shared online, allowing her to connect with a family in tornado-damaged Dawson Springs.
A member of the Swatzl family identified the photo and the two people in it. Cole Swatzel wrote on Facebook: "Wow. It's amazing that this photo has come this long. These two people are my dad's grandparents. Photo credit: Dawson Springs, Kentucky."
It separates 210 kilometers in a straight line between Dawson Springs and New Albany, which are in two different states.
Katie Posten has indicated her intention to return the photo to the Swatzl family.