The Trello platform has more than 50 million users around the world, and many consider it the gateway to success in the remote work environment.
Trello is a remote work platform that is designed to distribute work to existing employees in companies.
You can also use it for companies operating locally and across their headquarters, as it helps to distribute jobs in a beautiful and easily accessible visual way.
At its core, the platform is based on the Kanban principle of project management and provides both managers and employees with an easy way to view projects from inception.
The main components of the Trello platform
The Trello platform mainly consists of a set of cards, lists, and storyboards. Each job board has a set of lists and each list has a set of cards containing the jobs to be completed with any comments of their own.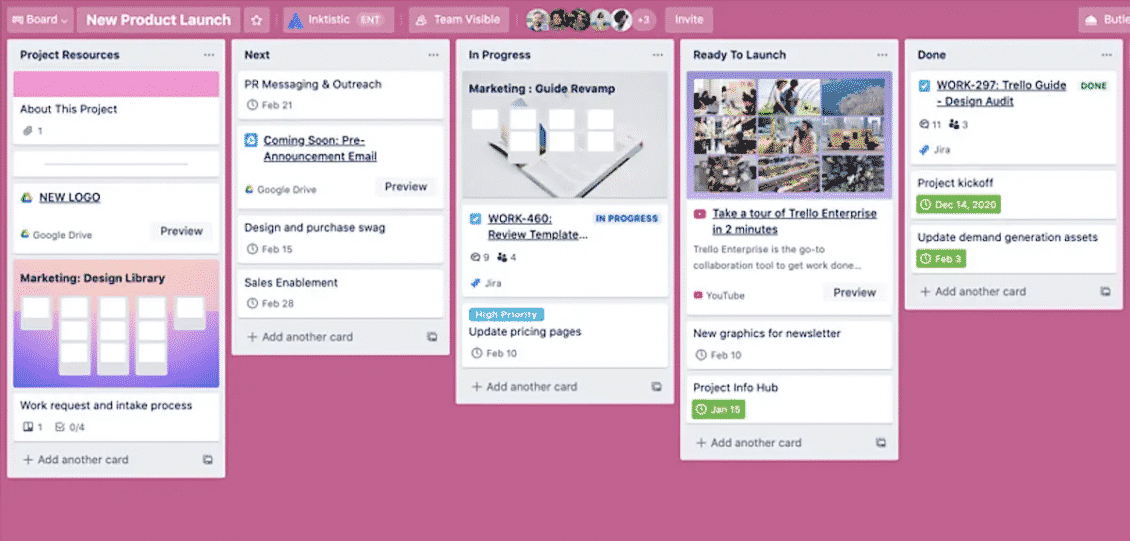 You can add different users to any job you want and for any card you own, and you can add a deadline for submitting the job.
You can divide these cards and lists in any way you wish, whether they are lists of jobs that have already been completed or jobs that are still in progress.
You can attach any information or files you wish to any card in the application. This means attaching text files, images, or even files from other platforms.
And you can use Trello with other platforms such as Slack or Gmail through a range of add-ons that the company makes available to you.
The application includes a set of various uses of the artificial intelligence tools available in it, and these tools work to move cards, add comments and update their status automatically without user intervention to save him time.
Platform pricing
You can use the Trello platform for free without subscribing to it, but if you want to take full advantage of the platform's capabilities, you need a paid subscription.
The platform offers four different packages of subscriptions, with a different set of features and add-ons for each package.
Trello subscription prices start with the free package that any user can sign up for. It offers you infinite storage space of 10MB per file, plus 250 automatic jobs.
But the maximum boards you can have in the free package is ten boards at a time.
As for the standard subscription package, which was added recently, it increases the file size to 250MB per file at $5 per user.
Finally, the higher subscription package, which comes at $10 a month per user, gives you unlimited uses of the Butler feature with additional security and arranging options.
There is a corporate plan that depends on the number of subscribers and features that each company needs, starting at $17.50 per user per month.