On Sunday, the foreign ministers of the Group of Seven countries warned Russia of "serious consequences" if it carried out any military aggression against Ukraine, according to a draft statement of the group seen by Reuters.
"Russia should have no doubt that any military aggression against Ukraine will have a heavy price and dire consequences," said the draft statement, whose content was confirmed by G7 sources.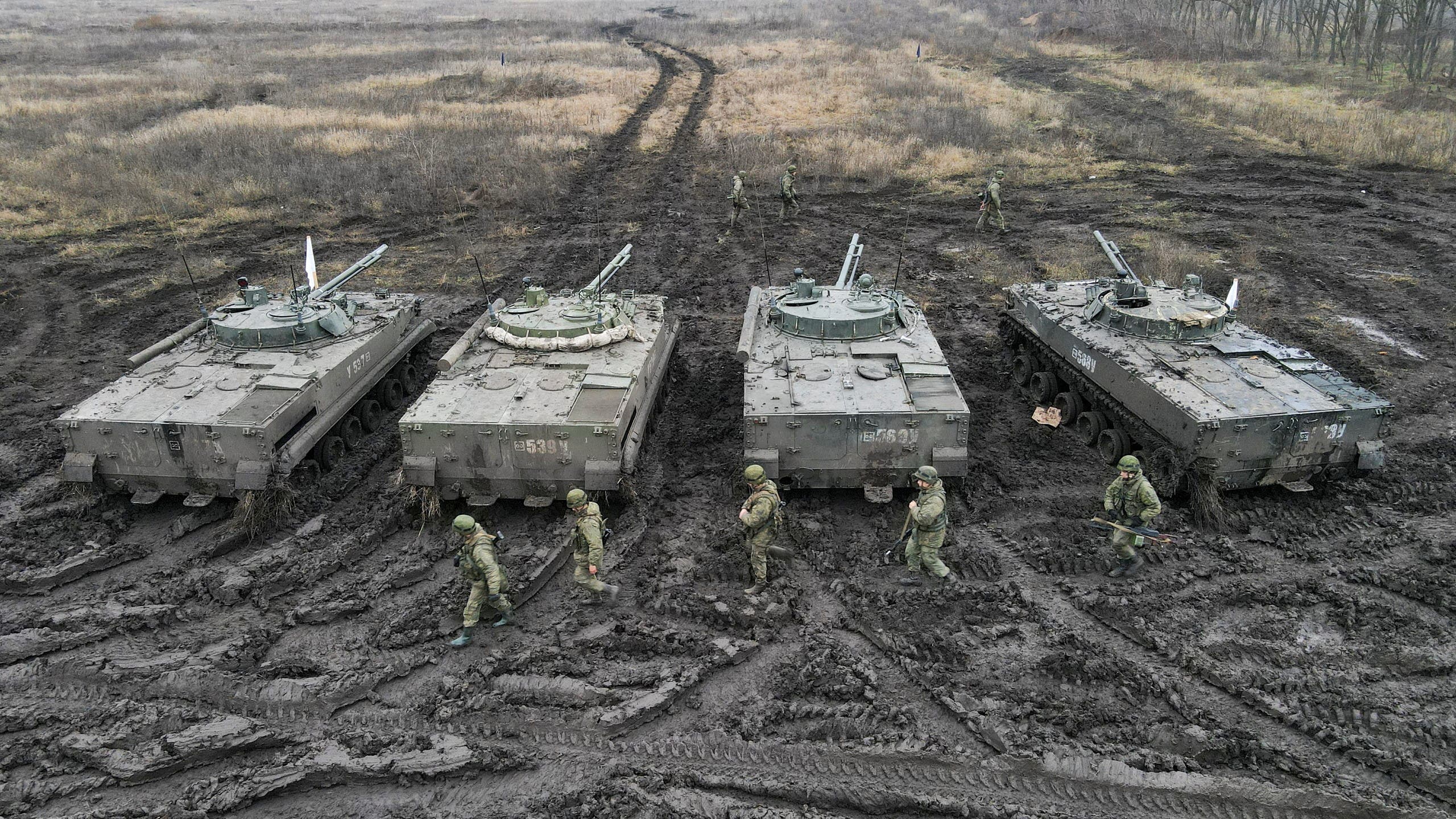 Russian military exercises near the border with Ukraine
The G7 also considered that "Russia should de-escalate and resort to diplomatic channels regarding Ukraine", reiterating its commitment to Ukraine's sovereignty and its right to choose its future.
In the same context, British Foreign Secretary Liz Truss said during a press conference at the conclusion of a meeting of the Group of Seven in Liverpool today, that "all options are on the table to deal with Russia if it enters Ukraine."
Truss also said that the meeting of the seven foreign ministers demonstrated "the very united voice of the G7 countries, which represent 50 percent of the world's GDP, and are very clear that Russia will bear enormous consequences in the event of an invasion of Ukraine."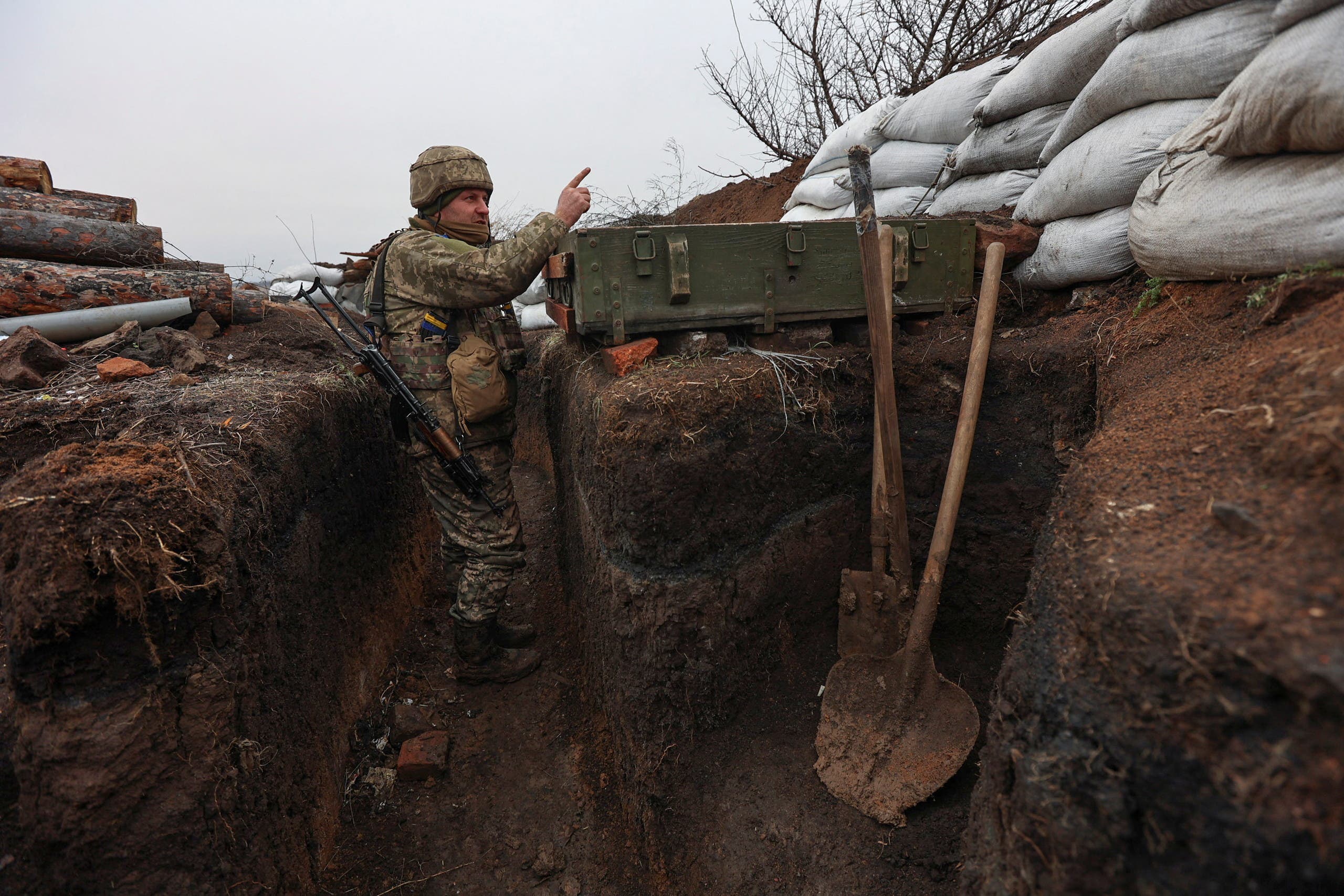 Ukrainian soldier in an area where Russian-backed separatists are active
For its part, the Russian presidency, "the Kremlin," said that President Vladimir Putin told his American counterpart Joe Biden, during their virtual meeting a few days ago, that Russian forces do not pose a threat to anyone.
The Kremlin added that "Russia is being criticized for moving its forces within its borders," adding that "Washington's aggressive rhetoric against Russia will not contribute to resolving the crisis in Ukraine."