Dec. 12, 2021 9:29 am

WikiLeaks founder Julian Assange is said to have suffered a stroke in the British prison Belmarsh at the end of October, according to his fiancée Stella Moris. Moris attributes the stroke to the stress the investigative journalist is exposed to.
Julian Assange's fiancée, Stella Moris, shared the British newspaper Daily Mail with that the WikiLeaks founder suffered a stroke on October 27th. The stroke occurred to Assange in the maximum security prison in Belmarsh when he was attending a hearing at the London High Court via video switch. According to the mother of two, it was a micro-stroke. Now the investigative journalist is taking preventive medication.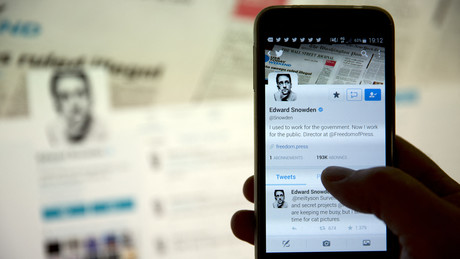 According to the newspaper report, a judge noticed Assange was feeling bad and allowed the 50-year-old to skip the hearing. However, the journalist was unable to leave the video conference room in the prison. He was later examined by a doctor who found Assange to have a delayed pupillary reaction. The WikiLeaks founder could not close his right eyelid and apparently had memory problems. In this context, he had to undergo an MRI scan.
The 38-year-old lawyer attributed her fiancé's stroke to the stress of the lawsuit. Morris expressed concern that this stroke could be the harbinger of a major stroke. The endless court proceedings are extremely stressful psychologically.
"Look at animals locked in zoo cages. It shortens their lives. This is exactly what is happening to Julian now."
On December 10, the High Court in London announced that it had overturned the rejection of the US extradition request for the WikiLeaks founder. In an earlier judgment, the extradition of the 50-year-old was prohibited, taking into account his mental and health condition and the expected prison conditions in the USA. The latest court ruling was sharply criticized by numerous journalist organizations. Assange's fiancée Stella Moris announced that they would appeal the verdict.
The WikiLeaks founder must now expect to be extradited to the USA. There the native Australian threatens up to 175 years imprisonment if convicted. The US judiciary accuses Assange of stealing and disclosing secret information about US military operations in Iraq and Afghanistan together with whistleblower Chelsea Manning. He put the lives of US informants in danger. His supporters, however, see him as an investigative journalist who brought war crimes to light.
more on the subject – Assange: You wash your hands in innocence