After an explosion occurred in a Palestinian camp in southern Lebanon, and military sources confirmed that it was caused by the burning of a Hamas weapons depot, the movement denied the matter, criticizing what it described as an incitement campaign.
And it confirmed in a statement today, Saturday, that the accident, which occurred in the northern Burj camp in the southern city of Tyre, was caused by an electrical short in a warehouse containing a quantity of oxygen and gas cylinders designated for Corona patients, and a quantity of detergents, disinfectants and raw materials designated to combat the Corona epidemic, which were intended for distribution within relief efforts.
She also added that the fire damaged some property, but the losses were limited.
In addition, she denounced what she described as a disinformation campaign and the dissemination of false news.
A military source confirms
The National News Agency (the official Lebanese news agency) reported yesterday evening that the explosion occurred in a Hamas weapons depot, adding that a judge had ordered the security forces to conduct an investigation.
A military source and residents of the camp also confirmed to AFP that the explosion occurred in an ammunition and weapons depot.
The military source added that the fire broke out "in a warehouse of ammunition, weapons and foodstuffs belonging to Hamas, which led to the huge explosion," adding that the reasons for the outbreak of the fire were not clear.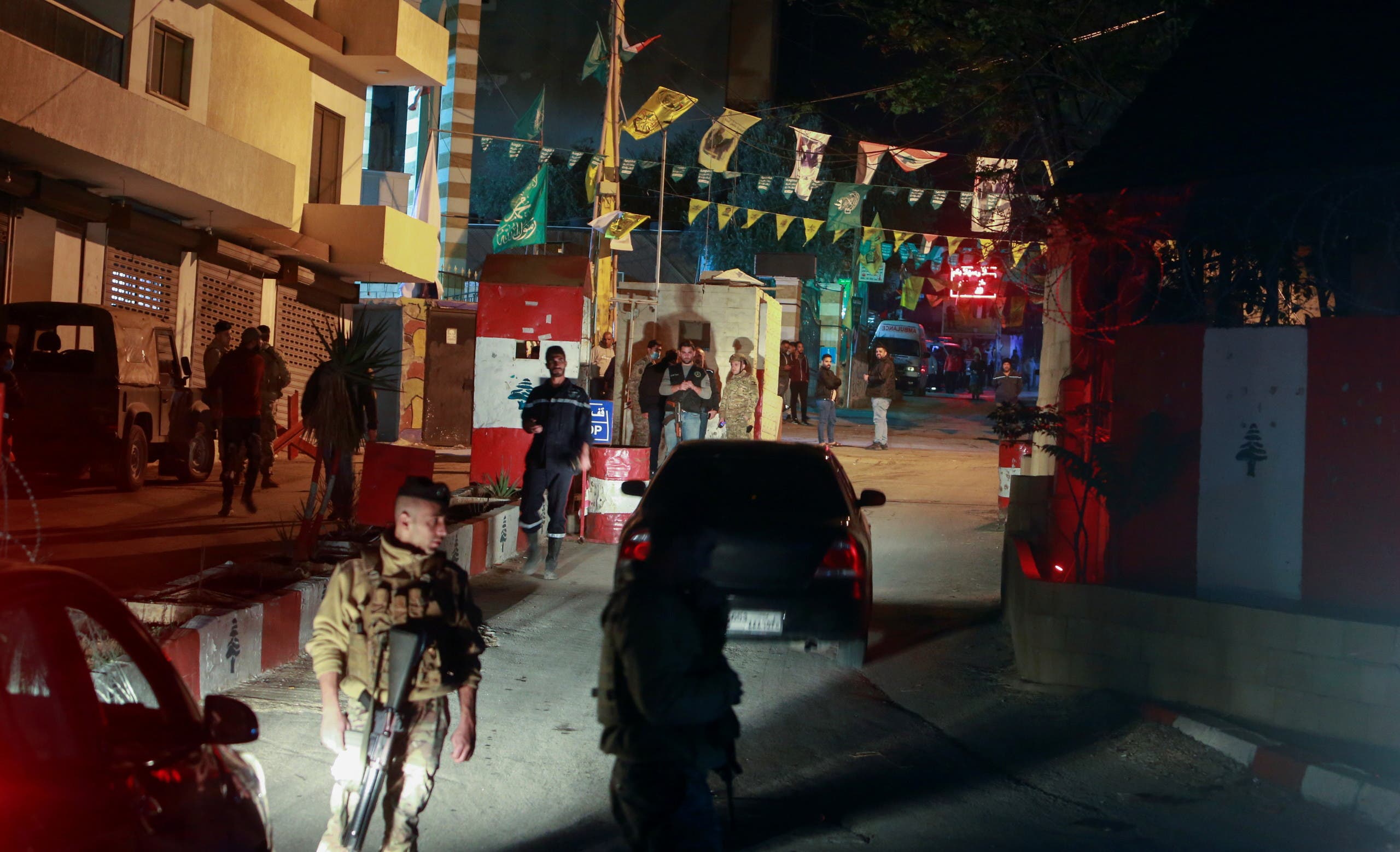 From the Burj al-Shamali camp in Tyre, southern Lebanon (Reuters)
It is noteworthy that several Palestinian armed factions, including Hamas and Fatah, actually control nearly 10 Palestinian camps in the country.
While the Lebanese security forces do not enter those camps, according to an undeclared agreement between the Palestine Liberation Organization and the Lebanese authorities, where the factions exercise a kind of self-security, and keep light to medium weapons.
According to official estimates, Lebanon hosts at least 174,000 Palestinian refugees in camps that over the years have turned into slums, crowded with buildings and electrical wires. However, various estimates suggest that the actual number is about 500,000.