An ethical scandal is chasing former British Conservative Minister, Andrew Griffiths, after a Supreme Court judge revealed that he raped and insulted his wife on several occasions, in a case that shook British society, especially in political circles.
The ruling, which was issued on Friday, details the alleged abuse committed by Andrew towards his wife Kate during their marriage, who is now a Conservative MP.
The judge, Elizabeth Williscroft, found that the order also included pressure and physical and verbal abuse of her, while Andrew denied the allegations of his ex-wife and strongly denied the rape.
Kate made the allegations against her estranged husband in a case that began as a request from Andrew in 2019, arguing that he should be allowed to spend time with his child during their separation.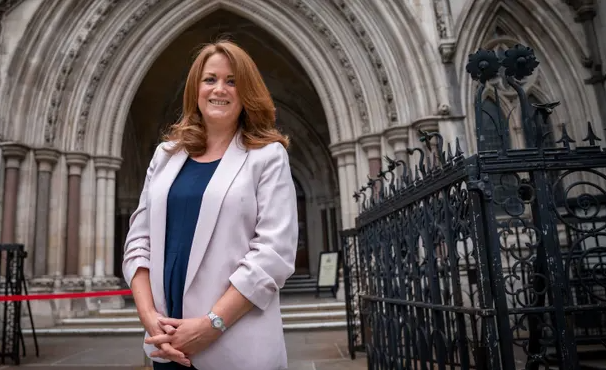 Kate Griffiths (The Guardian)
The case also became public, when Kate supported a request by two journalists, Louise Tickle of Tortoise Media and Brian Farmer of BA Media, to publish the ruling, including her name and her ex-husband, according to the British newspaper, The Guardian.
Andrew had opposed the publication of the ruling dating back to November of last year (2020), but his arguments were rejected by the Supreme Court and then the Court of Appeal, with the judges citing "the mother's right to tell her story".
insult and hit
In parallel, in addition to Andrew raping his wife in her sleep on several occasions, the judge found that he used "coercive and controlling behavior" to ensure that his wife submitted to his sexual demands, which include submissive behavior, throughout their relationship.
It was also found that he hit her, pushed her against the wall, put his hands around her neck, spat on her, and threw a tray of food at her.
He used threats such as making her homeless or leaving her without money, and evidence revealed that he also used violence on multiple occasions towards an unnamed female relative.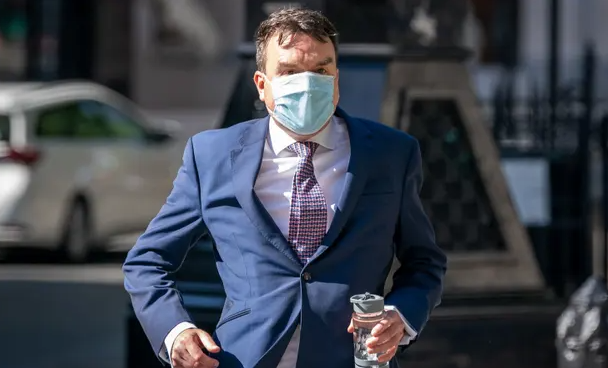 British Minister (THe Guardian)
'positive step'
For her part, Kate welcomed the decision as "a positive step forward in a legal battle that has taken a significant emotional and financial toll on her family."
In court, Andrew gave details of his childhood that he said caused his breakdown, echoing allegations he made after the sexual text messages surfaced, but the judge made clear that they could not explain or justify his behavior towards his wife or others.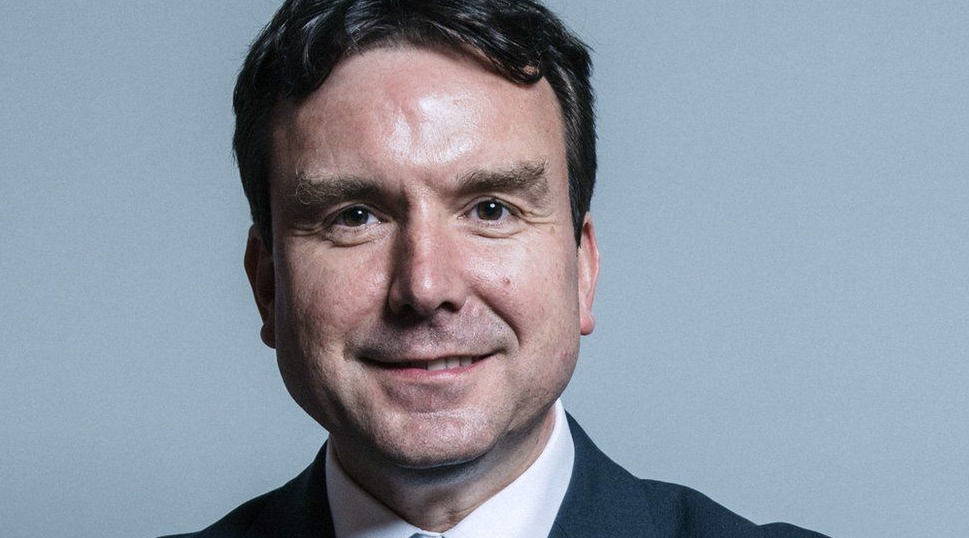 Andrew Griffiths resigned as Minister and Deputy Minister in July 2018
denied the charges
The judge said Andrew did not seem to realize that his behavior had been abusive yet, while Andrew himself revealed that he was "extremely disappointed" by the decision to publish the verdict, adding that he "vehemently denied the allegations."
It is noteworthy that Andrew Griffiths resigned from the government as Minister of Business in July 2018 due to sending 2,000 sexual messages to voters. In November 2019, he stepped down as a member of Parliament, saying he would support his wife to succeed him.
Kate Griffiths, who left him when the story broke, was later elected Conservative MP for Burton's seat in East Staffordshire.