The Saudi film "Tearing" broke into the list of films nominated to win the official Red Sea competition, competing with 15 international films, within the Red Sea Film Festival, which started last week with the participation of 138 films from 67 countries.
The hero of the movie "Tear", Fayez bin Jerais, explained in an interview with "Al Arabiya.net" that the story revolves around a pregnant Saudi woman, and she must decipher reality and get out of the state of dreams and illusions and face death, before the killer arrives to get her and her family, and she has to confront Her life and her shattered memory before confronting her reality.
Bin Jerais stated that he is proud of the film's nomination to win one of the festival awards, and the idea of ​​the film is innovative, directed by Hamza Jamjoom, and a Saudi co-production with Romania and the United Kingdom.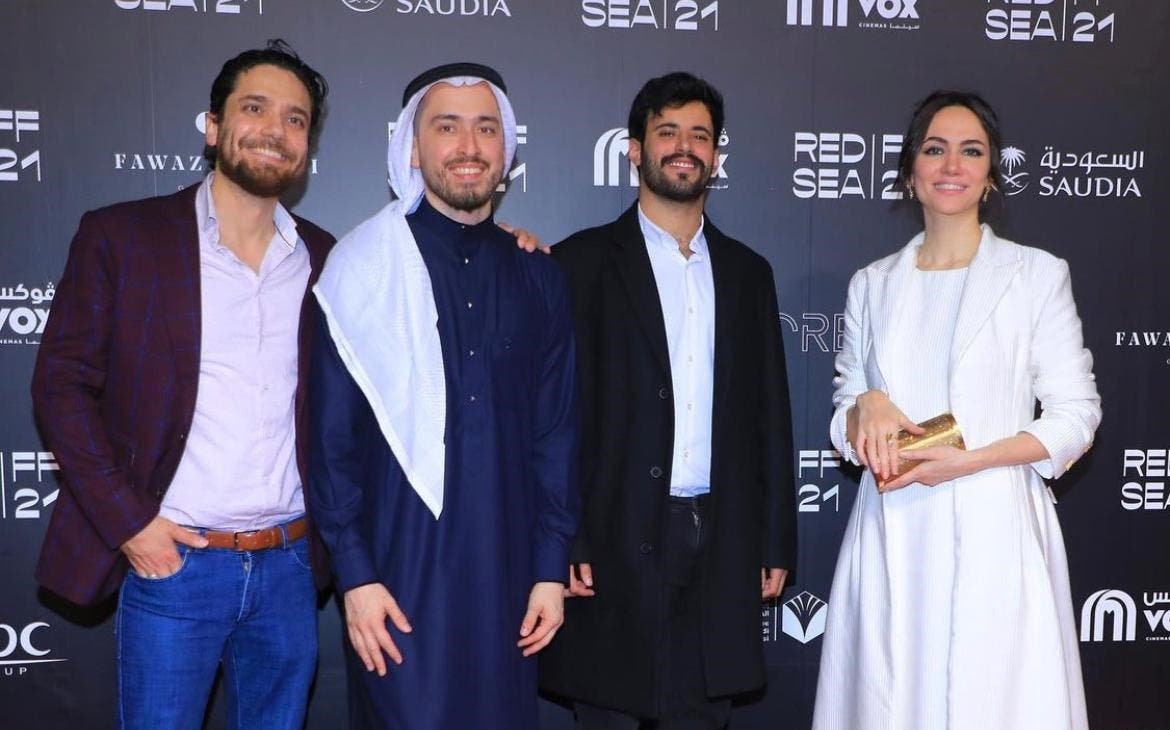 Torn movie heroes
In addition, the festival was keen to support Saudi cinema by showing 26 films, including 24 in the "New Saudi Cinema" sections, where 7 feature films and 17 short films will be screened from the creators and pioneers of the new cinema wave, which is characterized by boldness and impressionism, and embodies the spirit of the age.
The festival honored Haifaa Al-Mansour, the Saudi director and producer, in recognition of her achievements and her pioneering role in supporting women through their local, Arab and international works. Filmed in Saudi Arabia and won several international awards.
Edward Weintraub, artistic director of the Red Sea International Film Festival, stressed that: The importance of the "New Saudi Cinema" program lies in discovering talents, presenting works that express the activity and movement witnessed by Saudi society, and celebrating a new generation of talents capable of presenting unique and innovative cinematic methods.