While tension and intermittent clashes have continued for weeks in West Darfur, a member of the Transitional Sovereignty Council in Sudan, Al-Hadi Idris, confirmed today, Saturday, that the country is going through a sensitive stage, calling for dealing with the security situation in the region with a high degree of responsibility.
He also affirmed the government's keenness to impose the sovereignty and rule of law, establish security and stability in the states of Darfur, and bring the unsuspecting to justice, adding that Khartoum is committed to dealing with the security situation in the region seriously and responsibly.
joint strength
In addition, he announced the formation of a joint force comprising the armed forces, the police, the Rapid Support and the Security and Intelligence Service, pointing out that the Army Commander, Abdel Fattah Al-Burhan, is expected to issue a decision to form it.
He added in a press statement, after his arrival today in El Fasher, the capital of North Darfur state, according to what the Sudanese News Agency reported, that the official procedures for establishing this force will begin soon, followed by the training phase, the formation of field leaders, and the division of forces into the states of North, West and South Darfur, as it is the most affected. and damage.
He also stressed that security solutions are not permanent, adding that the authorities will also work on social and political solutions and reconciliations.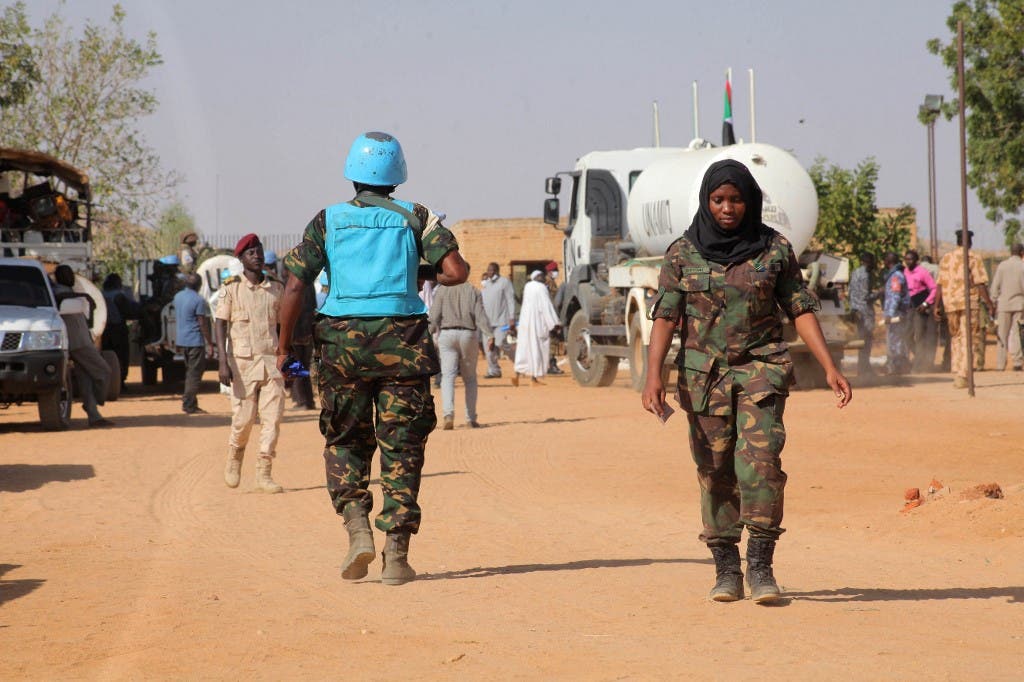 From the United Nations forces in Darfur – AFP
tribal clashes
On Thursday, the Central Committee of Sudanese Doctors announced that at least 138 people had been killed as a result of the tribal clashes that took place in the region during the past weeks.
It is noteworthy that those clashes erupted last month in Jebel Moon, due to differences due to the looting of camels, before expanding in scope after a quarrel that developed into a fierce battle with machine guns in the Karinak area.
According to the United Nations, the clashes have resulted in the displacement of more than 22,000 people from their homes, including more than 2,000 who have sought refuge in neighboring Chad.
Civil war
In 2003, the region witnessed a civil war during the rule of ousted President Omar al-Bashir, who was overthrown in April 2019 following mass protests against his three-decade rule.
That war, which erupted when a group of African minorities took up arms against Al-Bashir's government, claiming the region's political and economic marginalization, left 300,000 dead, according to United Nations statistics.
However, although the intensity of the main fighting has subsided in the region for years, weapons are still rife in the region and violence erupts from time to time due to various disputes.