11 Dec 2021 12:39 pm

Several explosions had occurred in a Palestinian refugee camp in southern Lebanon. The state news agency "NNA" reported on Friday evening of dead and injured. The cause of the explosions remains unclear at first.
Several explosions reportedly broke out in a Palestinian refugee camp in southern Lebanon on Friday evening. The state news agency NNA initially reported dead and injured. But there has not yet been any official confirmation of this. A spokesman for the Palestinian Red Crescent said there were at least twelve slightly injured.
In the Burj al-Shimali refugee camp near the city of Tire, a weapons depot belonging to the Palestinian organization Hamas is said to have detonated. However, there were contradicting information about the cause of the incident. The news agency ShehabHamas-affiliated company quoted a Palestinian source as saying the explosion was caused by the ignition of oxygen tanks stored to combat the COVID-19 pandemic. A fire is said to have broken out nearby before the explosion.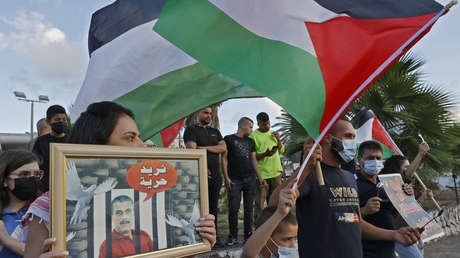 The Lebanese military began investigations into the cause of the explosions. The military reportedly cordoned off the area after the explosion. Palestinian groups in Lebanon and Gaza did not respond immediately to the reports, with Palestinian Ambassador to Lebanon Ashraf Dabbur arriving at the scene to assess the damage.
In Lebanon, it is estimated that around 400,000 Palestinian refugees live in twelve camps controlled by Palestinian groups.
Israeli security authorities assume that Hamas began building its infrastructure in the Palestinian refugee camps in southern Lebanon in 2014 to enable rockets to be launched from the north in the event of a confrontation between the Israeli army and the Palestinians in Gaza.
more on the subject – Crises, violence, unrest: Lebanon as a legacy of western adventurism