Israeli Defense Minister Benny Gantz told the Americans he had set a deadline for when the IDF would need to complete preparations for an attack on Iran.
And a senior diplomatic source added, yesterday, Friday, that the Americans did not express their opposition to the Israeli preparations when Gantz presented them. "There was no veto," the source said, as quoted by the "Jerusalem Post" newspaper.
This comes, while Gantz revealed, today, Saturday, that the United States and European countries understand what is happening well, in reference to what is going on in the Vienna talks with the Iranians regarding saving the nuclear agreement.
He added that they (the Americans and Europeans) are losing patience in the Vienna negotiations, noting that "there was no progress in the talks, and they are also aware that the Iranians are playing."
In addition, Gantz revealed, during a meeting and a conversation with journalists in Florida after his meetings in Washington, that Iran is close to becoming a nuclear state.
Meanwhile, the Israeli army announced that it had conducted surprise exercises to simulate combat scenarios on the southern border.
military option
Yesterday, Gantz stressed that his country is ready to confront whatever is necessary, in front of heads of research institutes and senior researchers in Washington, pointing out that Iran is building its strength in the west of its country to attack countries in the Middle East and Israel in particular.
He also expressed Tel Aviv's readiness for any such attempt, saying: "We will do everything necessary to protect our citizens and property."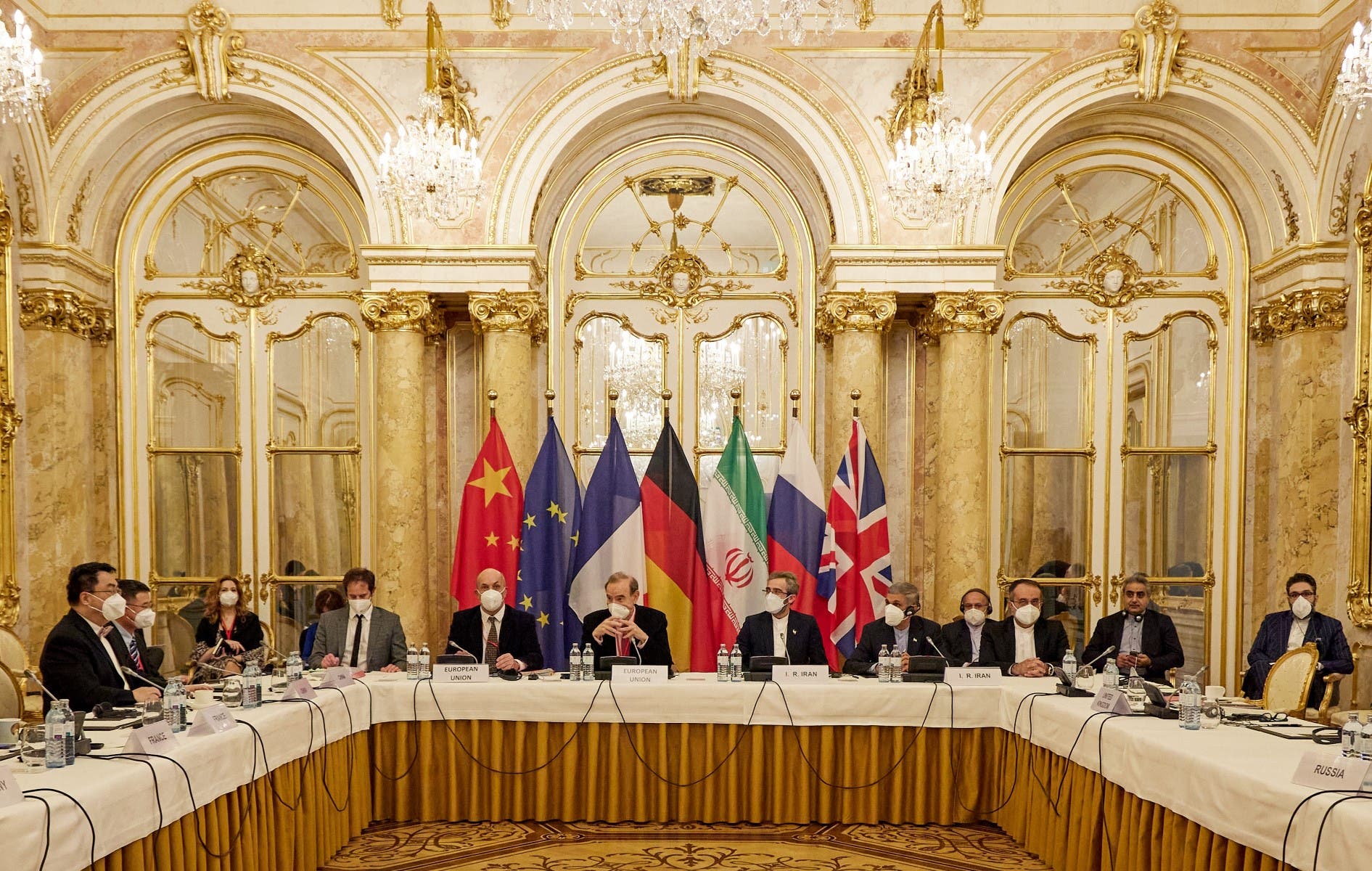 Vienna talks 9-12-2021 (AFP)
joint maneuvers
He considered that US cooperation came to confront Iran and put an end to its aggression in the region and its nuclear aspirations, stressing his full confidence in the US administration's commitment to prevent Tehran from acquiring nuclear weapons, as he put it.
Also, on Thursday, the United States and Israel discussed at the Pentagon conducting joint military exercises to confront Iran's nuclear ambitions, at a time when difficult negotiations on Tehran's nuclear program resumed in Vienna.