Al-Arabiya/Al-Hadath sources revealed today, Saturday, that there is a stalemate in the nuclear negotiations in Vienna due to the Iranian delegation's adherence to its demands.
The sources added that the Iranian delegation demanded a review of most of what was agreed upon in the previous rounds.
She also made it clear that the Iranian delegation proposed in its draft a return to nuclear commitments that are much less than previously agreed upon in return for a greater lifting of sanctions.
European escalation
Al-Arabiya/Al-Hadath sources indicated that Western countries are heading for an escalation if the Iranian delegation does not show seriousness during the next two days.
It also revealed that the US envoy to Iran, Robert Malley, may not attend Vienna if Tehran's position does not change.
In the same context, the German Foreign Minister said that "there is no progress in the nuclear talks with Iran."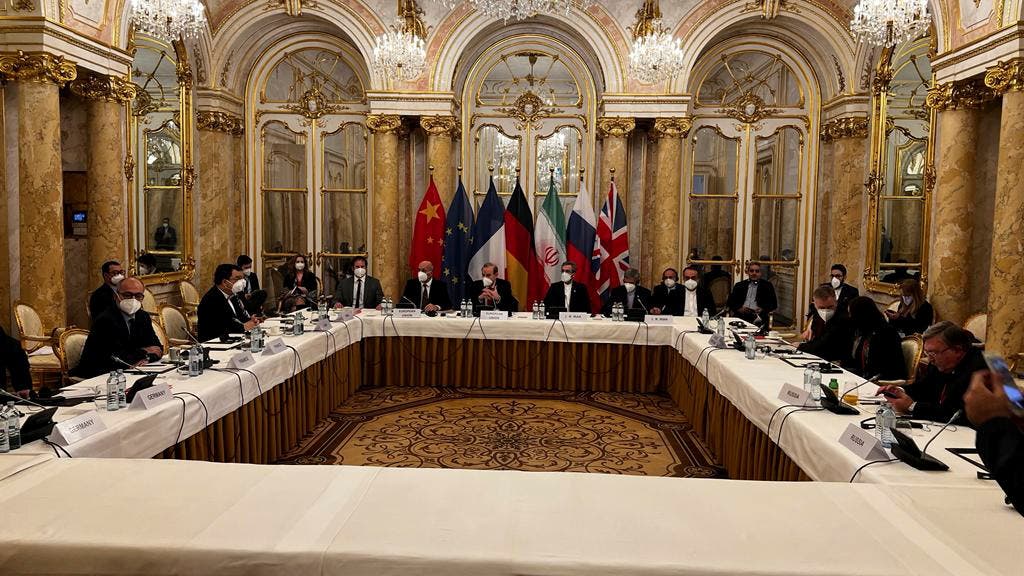 Vienna talks 9-12-2021 (Reuters)
She indicated the intensification of diplomatic work in order to save the nuclear agreement with Iran.
For his part, the Iranian chief negotiator in Vienna said that the contentious issues in the sixth round of talks are still unresolved and on the table, noting that there are some remaining issues between the two parties, "which need to be resolved at a high level." As he says.
Iranian intransigence
It is noteworthy that during the past six rounds of the Vienna talks, which started last April, and during the current round, Iranian officials have stuck to the issue of lifting sanctions, which are vital to the country's tired economy.
The formation of the Iranian delegation, which went to the Austrian capital and included a number of economists, showed the importance of this issue for the government of the new president, Ibrahim Raisi. However, differences still exist, and negotiations are difficult, according to what was recently confirmed by more than one European diplomatic source present at the negotiating table.
The Iranian delegation headed by Ali Bagheri Kani presented two new drafts focusing on the file of sanctions, which amounted to hundreds, especially after the previous US administration withdrew from the agreement in 2018, re-imposing many of them.