Between 1861 and 1865, the United States of America lived on the impact of the Civil War, which was classified, according to historians, as the bloodiest war in American history.
Within 4 years of fighting between Union and Confederate forces, more than 650,000 Americans lost their lives, hundreds of thousands more were wounded, and many had to live with permanent disabilities.
The American Civil War also left another kind of victim. With the end of this bloody conflict, a large number of former soldiers became addicted to drugs, creating a crisis in the United States of America.
The prevalence of opioid analgesics
During the years preceding the outbreak of the Civil War, opioid analgesics were used as the primary treatment in the United States of America. Doctors at the time did not hesitate to offer opium and laudanum tablets, which were a mixture of opium and alcohol, to help their patients with treatment.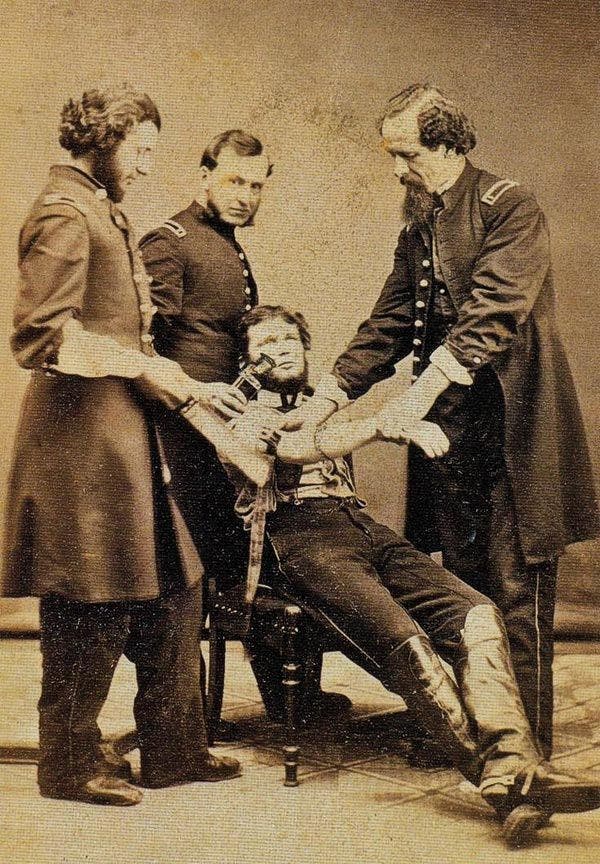 A portrait of a soldier wounded in the Civil War
In addition, these narcotics were widely available in pharmacies and were available to the public legally, as the American at that time did not need a prescription to obtain such drugs.
With the outbreak of the Civil War, both the Federalists and the Confederates took a keen interest in opioid analgesics.
For Confederate physicians, these analgesics were considered essential and were likened to the gunpowder that soldiers armed at the front.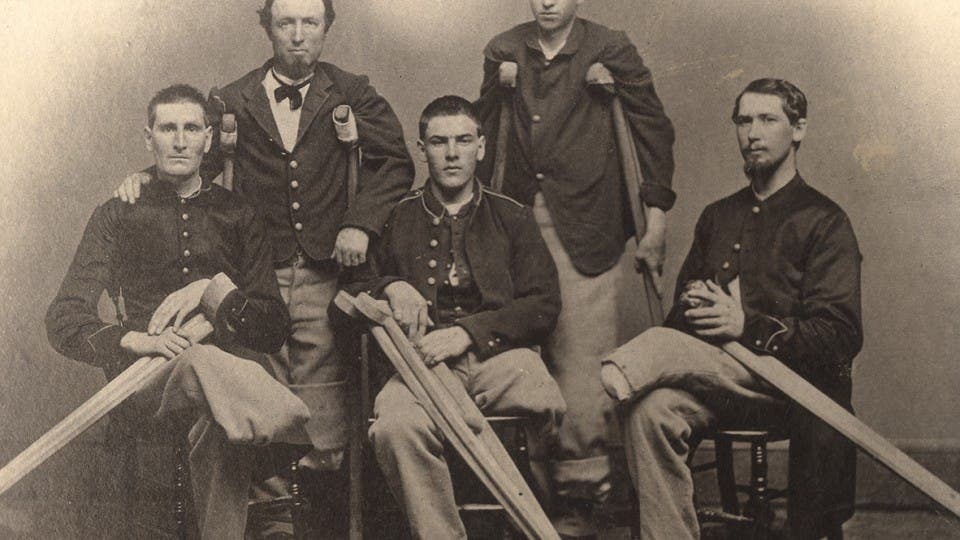 A picture of soldiers injured in the Civil War
In the North, the federal doctors did not hesitate to rely on injections, which represented a new innovation, to inject patients with such substances before starting surgical interventions.
Also, opioid analgesics were the most important treatment in the Civil War, where doctors and nurses used this drug to relieve pain, stop internal bleeding, and relieve vomiting and nausea caused by infectious diseases.
On the other hand, a large number of physicians became addicted to opioid analgesics. To relieve anxiety and stress, federal and Confederate physicians injected themselves daily with these substances.
Post-war addiction
With the end of the Civil War, a large number of wounded ex-soldiers, who had previously used opioid analgesics, continued to use these narcotics as they became addicted to opioid painkillers, which they relied on extensively while receiving treatment.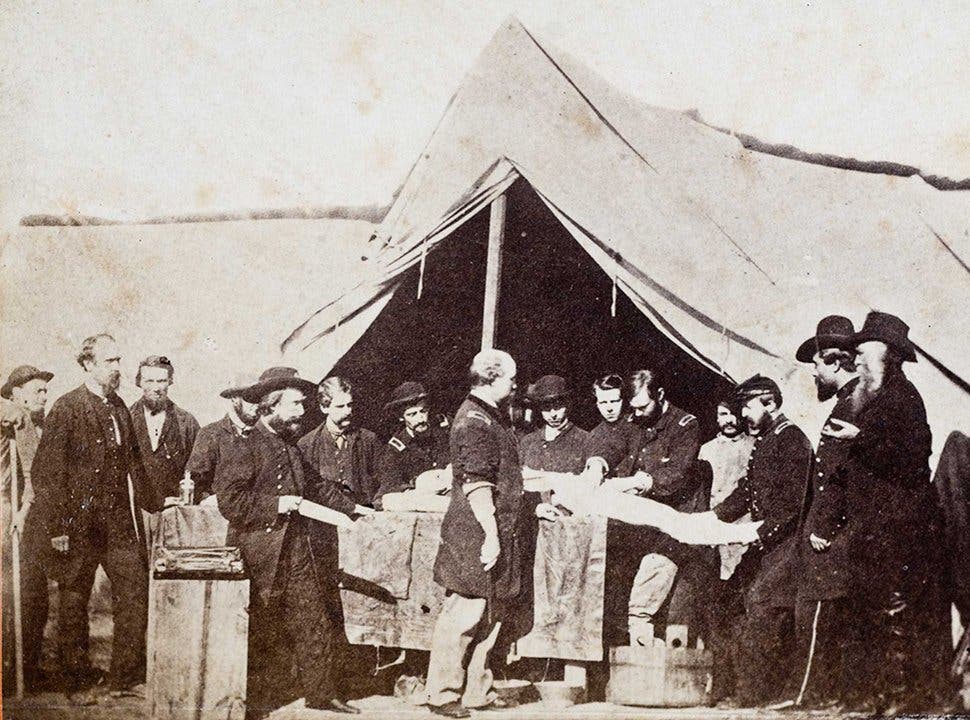 A picture of the process of treating a wounded person in the Civil War
On the other hand, many doctors and pharmacists found in this type of medicine an opportunity to make wealth.
While pharmacists began selling these narcotic substances to everyone who visited their pharmacies, doctors did not hesitate to move their syringes, which they used to inject addicts with opioid analgesics.
Unlike whites, few wounded black Federal soldiers suffered from addiction.
Because of racist policies, injured blacks did not receive good medical care, and a large number of them were deprived of these opiate painkillers that provided the basis for wounded white soldiers.