Al-Arabiya/Al-Hadath sources reported Thursday that the Israeli Mossad rejected a US request to notify it in advance of any strike on Iran.
The US Department of Defense (Pentagon), had announced earlier that officials would discuss with visiting Israeli Defense Minister Benny Gantz on Thursday common concerns about Iran.
However, the ministry declined to comment on a Reuters report that talked about discussions about the possibility of holding military exercises focused on Iran.
worst case scenario
And Reuters news agency quoted a senior US official on Wednesday as saying that the defense leaders in the United States and Israel are expected to discuss possible military exercises that would prepare for the worst possible scenario for the destruction of Iranian nuclear facilities if diplomacy fails and if requested by Washington and Tel Aviv leaders.
In addition, John Kirby, a Pentagon spokesman, said in a press briefing that "there is interest in a specific Reuters report," referring to the sources who mentioned the joint US-Israeli exercises.
He added, "All I will tell you is: We routinely conduct exercises with our Israeli counterparts and today I have nothing to announce, talk about, refer to or speculate about."
hard mission
In Vienna, the seventh round of negotiations resumed Thursday to persuade the United States and Iran to return to the nuclear agreement, after former US President Donald Trump withdrew from the agreement, and Iran constantly reduced its nuclear commitments.
But Enrique Moura, the European Union coordinator in Vienna negotiations He explained that after "useful consultations in the capitals (..) they returned with a renewed determination to work hard," while bilateral meetings and expert meetings will now continue, according to AFP.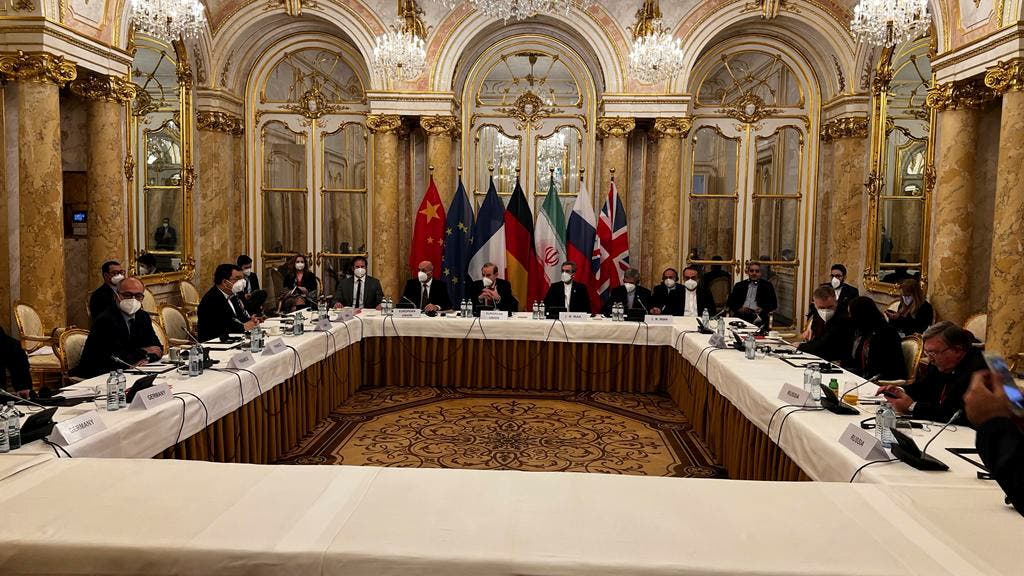 From the Vienna negotiations on December 9 (Reuters)
Mora added: "We will see what happens in the coming days. It is a difficult task. We must bridge the gaps between positions," stressing that "the feeling that the matter is urgent", an expression that is constantly used in this file, is "more acute than it is usually."