Soon business meetings may be turned upside down, this is what the American billionaire Bill Gates revealed.
In a follow-up to what he published a few days ago on his own blog, the Microsoft founder expected that the Corona pandemic would bring about a drastic and continuous change in the workplace, especially after several companies adopted the remote work system.
He also explained that working remotely will only attract more people to the "Metaverse" technology, which was announced by the company "Meta" (formerly Facebook) recently.
Metaverse will be overrun!
Also, it is likely that most virtual meetings, during the next two or three years, will move from two-dimensional camera image networks to "metaverse", a three-dimensional space with digital avatars. He considered that "this two-dimensional network presentation, which he likened to a game program." Hollywood Squares" is what we currently get from most video meeting platforms, such as Microsoft's Zoom and Teams, but Metaverse will provide a 3D avatar that can attend meetings in a virtual office space or other destination, where it can interact with Avatars of your co-workers!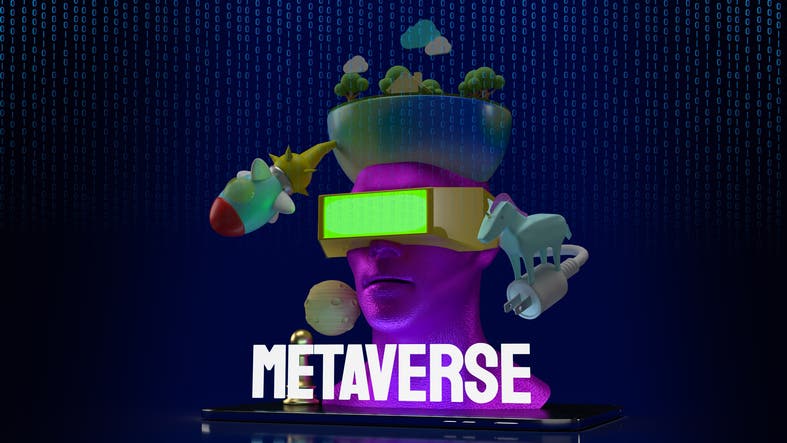 Metaverse (iStock)
As he explained, "The idea is that you will eventually use your avatar to meet people in a virtual space, as if you are with them in an actual room, but users will have to wear VR headsets or goggles to do so."
In addition, Gates announced that his company is working on adding 3D avatars and other elements compatible with "Metaverse" to Microsoft's "Teems" program, and it is likely that "Tims" will have a clear level of access to "Metaverse" at the present time. After his company entered into a partnership with Mark Zuckerberg and his company "Meta" to make the "Facebook" social network compatible with "Times".