A French presidential source revealed today, Thursday, that in the event of the postponement of the Libyan elections, the postponement should be made to an early date so as not to lose the momentum of the political process.
The source added to Al-Arabiya/Al-Hadath that holding the elections on their scheduled date, on December 24, is still possible.
On Friday, the European Union reiterated the warning of the delicate circumstances that Libya is going through, calling for the establishment of stability and adherence to free and fair elections.
We support inclusive elections.
Also, the Italian Foreign Minister stressed earlier today the need to adhere to the date of the Libyan elections, stressing support for a comprehensive and legitimate electoral process in Libya.
And US Ambassador Richard Norland, in turn, considered yesterday that "refusing to go to the elections and mobilize to obstruct them will only lead to putting the country's fate and future at the mercy of bullets," in a reminder of the statements made previously by former UN envoy Jan Kubis, during his farewell message.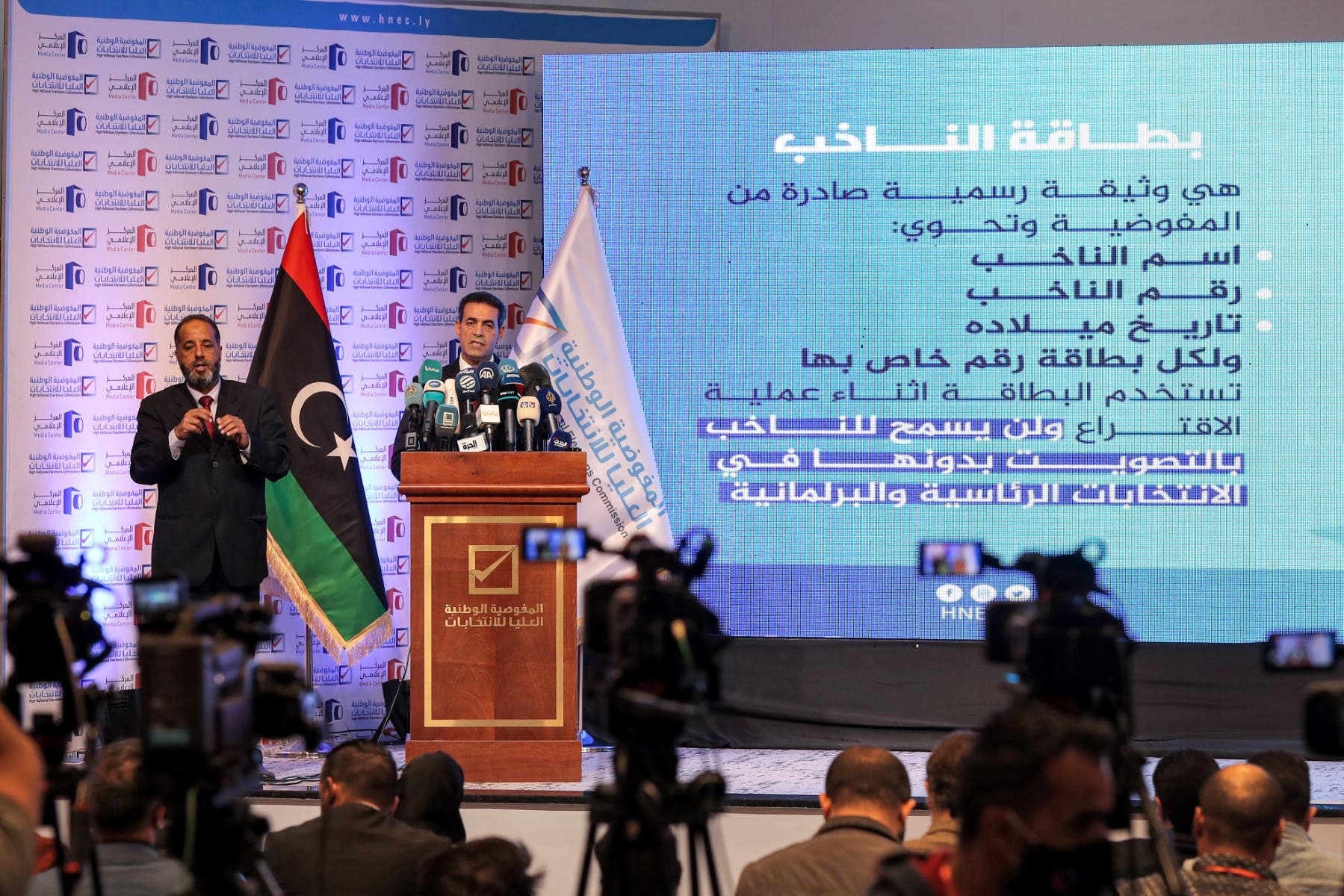 The High Electoral Commission in Libya (AFP)
These calls to adhere to the electoral entitlement specifically reflect the concern of the international community about the possibility of toppling the presidential elections scheduled in the country on the 24th of this month, especially amid the criticism and demands for its postponement by several local parties.
The Libyan Parliament was the first party to push for delays or postponements, as it called on the High Commission not to announce the final list of candidates until the assessment of the current electoral situation.
The Supreme Council of State also announced an initiative aimed at delaying the presidential and parliamentary elections until February next year (2022), and holding them simultaneously.