10 Dec 2021 6:45 am

by Tom Fowdy
About a week ago the United States leaked rumors to the media that China was building a "secret military facility" in the United Arab Emirates (UAE), something Washington has stopped. It is hard to believe that China is said to have managed to erect a so-called "multi-story building" in a foreign country without being discovered, but the Western media presented it as a fact nonetheless.
Similar reports have recently accumulated accusing Beijing of wanting to build "secret" military facilities, including one in Cambodia and another in Equatorial Guinea.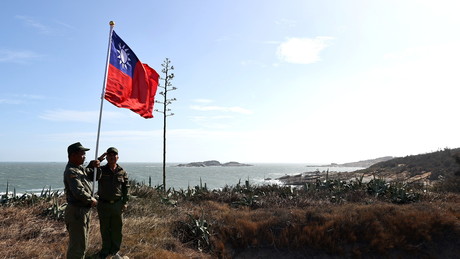 So the US – a country that has hundreds of overseas military bases around the world – believes Beijing has no right to a single military base. That being said, and in relation to the United Arab Emirates, that fits into a broader pattern where Washington seems intent on undermining China's ties with the wealthy oil monarchy.
This state has been an important "strategic partner" of the US for many years, but it is increasingly open to Beijing, which puts it in a difficult position as the geopolitical rivalry between the US and China is heating up. The Biden government had previously made the sale of the F-35 to the Emirates conditional on Abu Dhabi removing the Chinese company Huawei from its 5G network, a demand that apparently has not yet been met.
Why is the UAE so strategically important? As a former British protectorate that gained independence in the 1970s, the new state ensured its political survival and prosperity through a "patronage" with the West. In return for supporting the West's political goals in the Middle East and providing abundant oil reserves, the US and its allies granted the small state political security against its opponents, such as Iran and Iraq. As a result, the UAE literally served as a "military launch pad" in the region as part of a Saudis-led, US-friendly order in the Middle East.
They house air force bases for the United States and France. They are buying weapons from the US military-industrial complex and, at US insistence, normalized relations with Israel in 2020 as part of the Abraham Agreement. The United Arab Emirates are known for their immense wealth due to their oil deposits.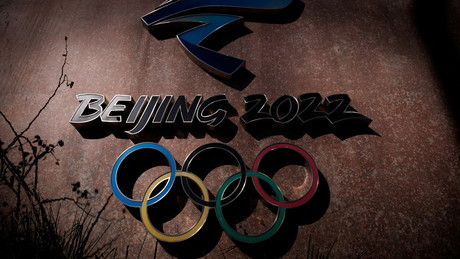 But the world is changing. As the world slowly moves towards electric vehicles and renewable energy, oil will no longer be an inexhaustible source of wealth for the Gulf monarchies. This forces them to consider long-term economic diversification strategies and generate income from other areas. As seen recently in the redesign of the traditional Islamic-Arab work week, the United Arab Emirates has long endeavored to become a tourism and retail-focused economy and a "hub of the world". To do this, Abu Dhabi has centered a significant part of its strategy on turning east and building strong ties with China and India beyond its traditional patrons.
Despite the economic diversification, the UAE's current incentives and east strategy are underscored by the fact that the country is already selling more energy to China than the US, undermining Washington's traditional influence.
Also, the Emirates are part of the Belt and Roads initiative, have made significant investments in China, expanded trade with China, and are major customers of Huawei. They have relied on China as the first point of contact for vaccines and have often endorsed Beijing's position on Xinjiang. From a strategic point of view, the Emirates' leaders believe that developing relations with another non-liberal democratic state that is not dependent on the West offers long-term political interests and guarantees. Overall, this means a clear move towards China.
This increasingly closer relationship is beginning to cross the US red lines. The UAE is in a strategic position on the Gulf of Oman, which flows into the Indian Ocean, which means that its political affiliation is important to Washington's quest to dominate the "Indo-Pacific" over China.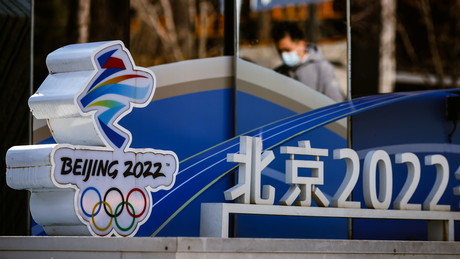 In addition, the Emirates have turned away from their traditional arms suppliers and are enjoying the drones of China and Russia, for example. These developments have worried the US that its power over its long-standing regional "client" may be weakened. This led to a countermovement against China's role in the region.
That included, as noted, trying to push through the sale of F-35s to the UAE in exchange for getting rid of Huawei – a deal that has not yet been finalized – and now allegations that Beijing tried to go unnoticed Build military facility in the country.
What Washington underestimates, however, is the fact that a state like the UAE no longer seems willing to have just a strategic client relationship. They want to create political leeway for themselves, with as many partners as they can benefit from, and that includes diversity within the West. Amid the F-35 controversy, French President Macron came into the country last week and sealed a deal for the UAE to purchase more than 80 Rafale jets. Macron wanted to take revenge for the AUKUS controversy, in which the US forced Australia to abruptly terminate a deal with France in order to buy its nuclear submarines instead. Abu Dhabi later denied the deal was about "replacing" the US F-35, but the message to Washington was obvious. That same week, the UAE sent a senior official to Iran for talks, bringing more bad news for the US. Both incidents show that Washington's influence over the country is weakening.
The US is trying to drive China out of the UAE, but it is unlikely to succeed. Washington has tried many times to coerce its allies and partners in order to bring them into line on China affairs, mostly with reference to security addictions. In Europe this has usually worked, and it was assumed that the UAE, which had long been dependent on US goodwill, would also comply.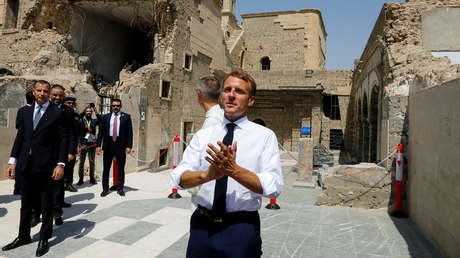 However, Abu Dhabi is a partner that is primarily motivated by its own interests rather than "shared values" and has gradually shifted its focus in an ever-changing geopolitical context. Like other countries, the country sees China as an increasingly important partner in political and economic issues.
Even if China cannot immediately assume the US military role for the UAE, it is evident in many ways that Washington will find it difficult to oust Beijing from the country. The UAE is not a western democracy. The US cannot invoke human rights, freedom versus authority, and manipulating civil society to promote its agenda as it has elsewhere. You would have to convince Abu Dhabi that China poses a physical threat to national sovereignty and security, and that is not a convincing argument; that's why there are such silly stories as this one about secret military bases.
Ultimately, Abu Dhabi seeks to preserve its state integrity and achieve economic diversification, and while Washington has been important to these goals so far, the Emirati leaders will turn to whoever offers it, be it France or China. Welcome Washington to a multipolar world.
RT DE strives for a wide range of opinions. Guest contributions and opinion articles do not have to reflect the editorial team's point of view.
Tom Fowdy is a British political and international relations writer and analyst with an emphasis on East Asia. He tweets under @Tom_Fowdy
more on the subject – Baerbock wants more "hardship" against China – Beijing warns of a course of confrontation